Nestled amongst the leafy suburb of Stafford Heights is a beautiful Warma Street residence with stunning city views and contemporary architectural design.
Over 10 months, RYCON constructed the dream 5-bedroom, 4-bath home, working with PlaceMate Architects and i4designstyle to bring the desired build to life.
Careful pre-planning of the concept and design ensured the build had minimal re-designs and delays. 
"If we were to build again I would not hesitate to use them all again. The comments we have had back, not only friends and family, but those in the trade, comment on the quality and standard. Along with Jan (Architect) and Sue (Interior Designer), we could not have asked for a better collaboration."
– Damian, owner and resident.
Read on to find out more about the stunning build!
Strong Lines and Organic Greenery: The Perimeters
Leading up to the gorgeous New Guinea Rosewood entrance door are the blocked paving and thick cut steps, together with the strict horizontal and vertical fence lines creating a beautiful contrast with the carefully chosen plants along the path.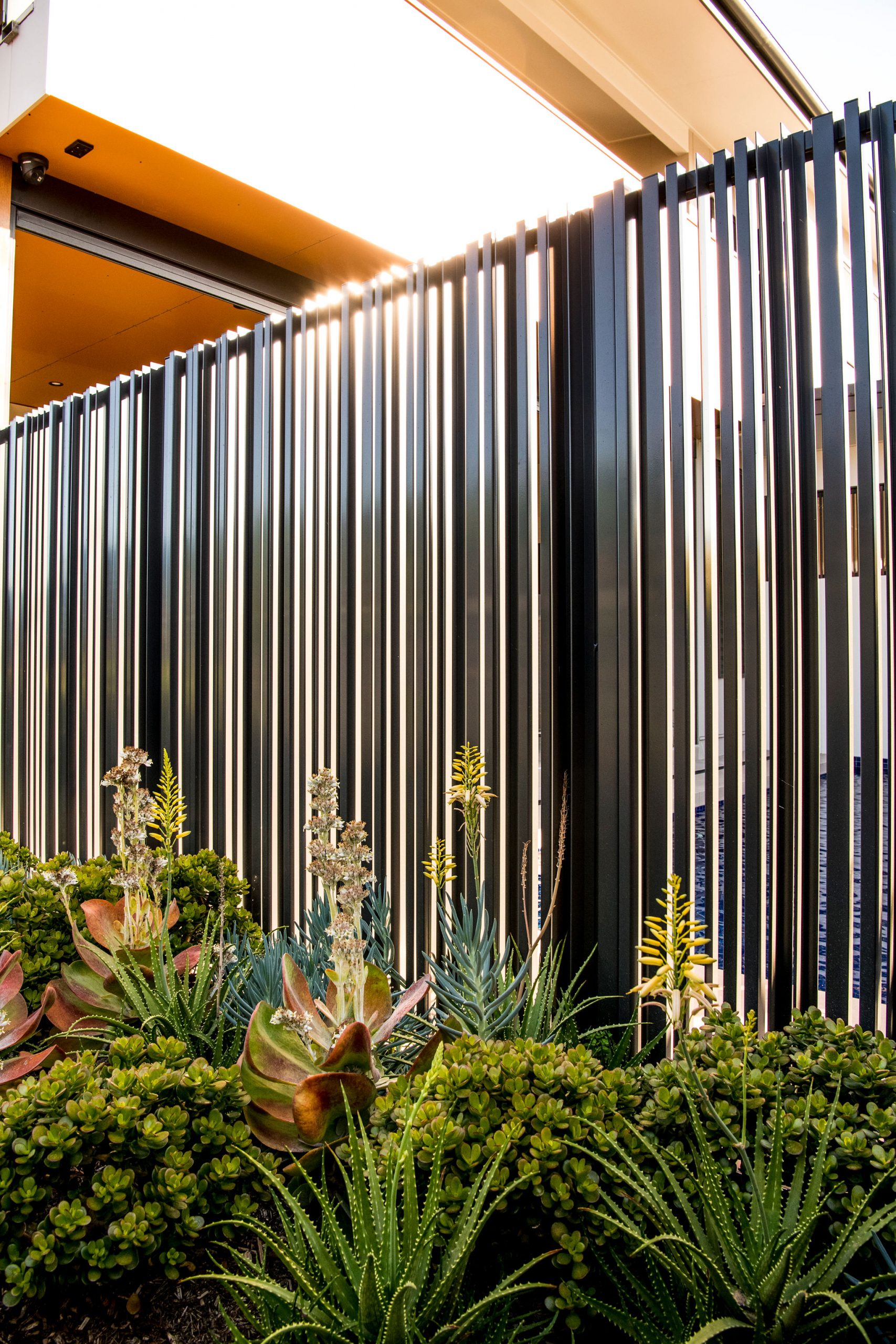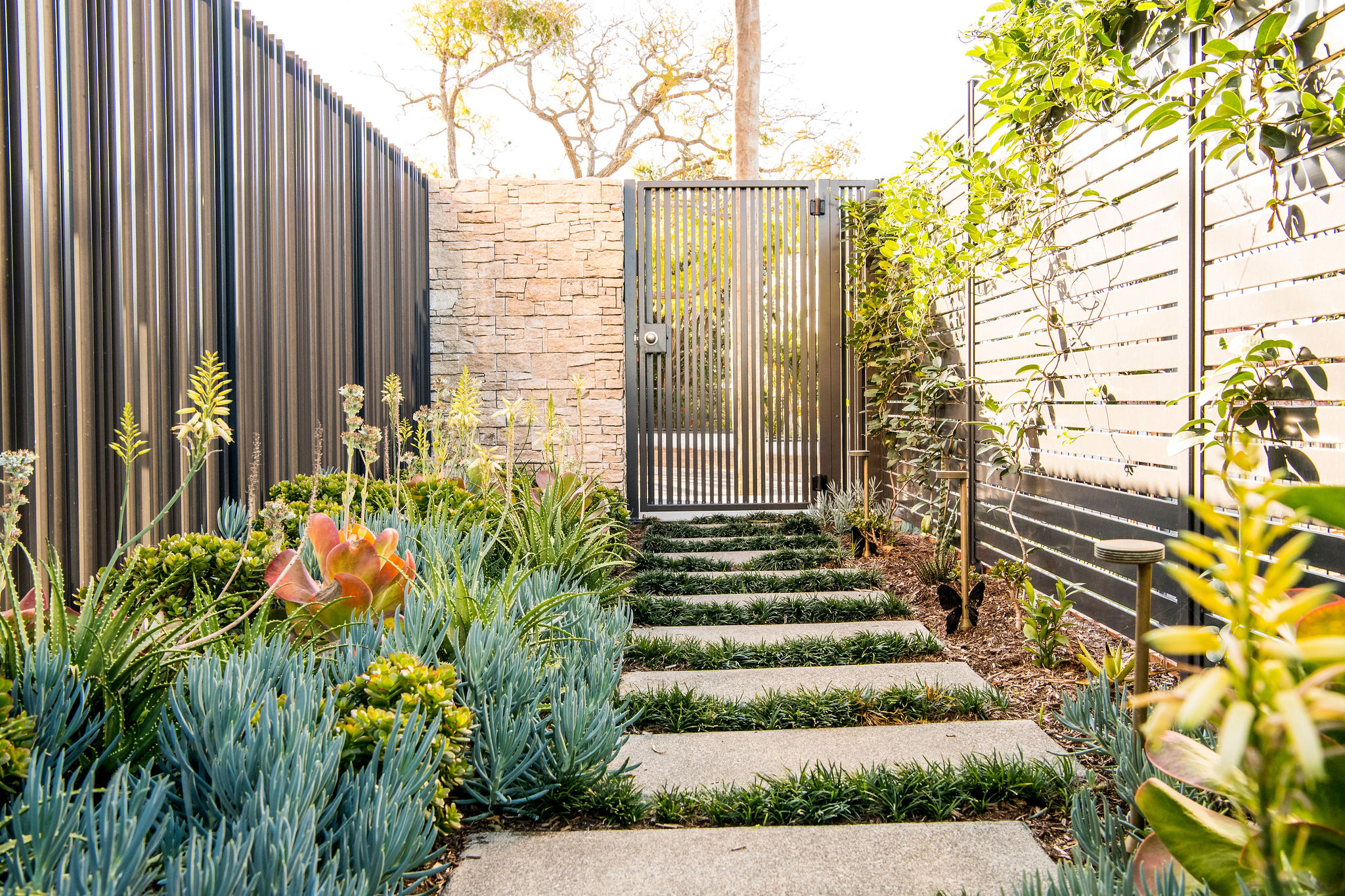 An entrance path fit for a fairytale!
Honey Timber Accents and Structured Practicality: The Kitchen
With structured features and clever cabinetry, the stunning open plan kitchen maximises the use of space without it feeling lazy.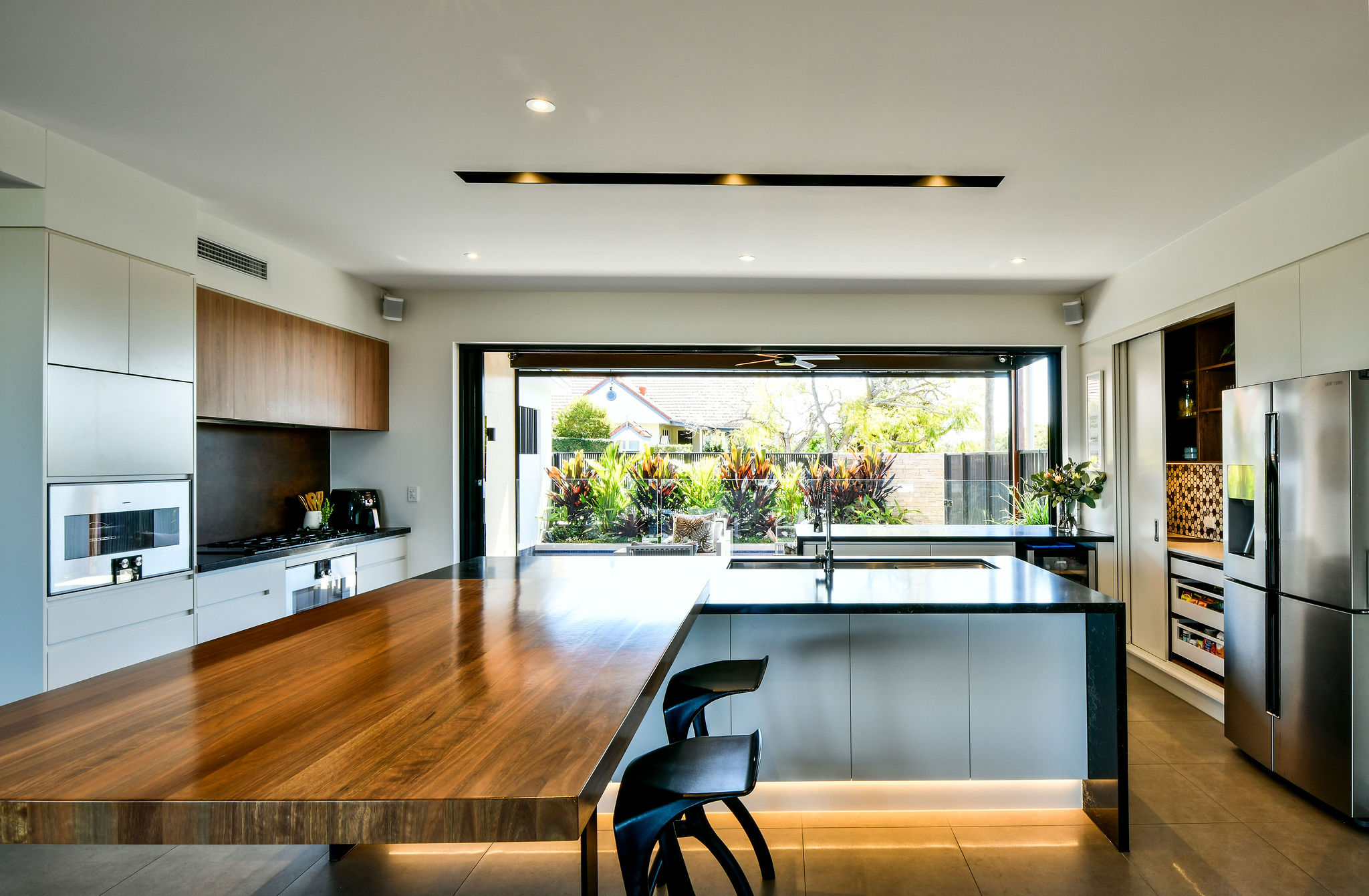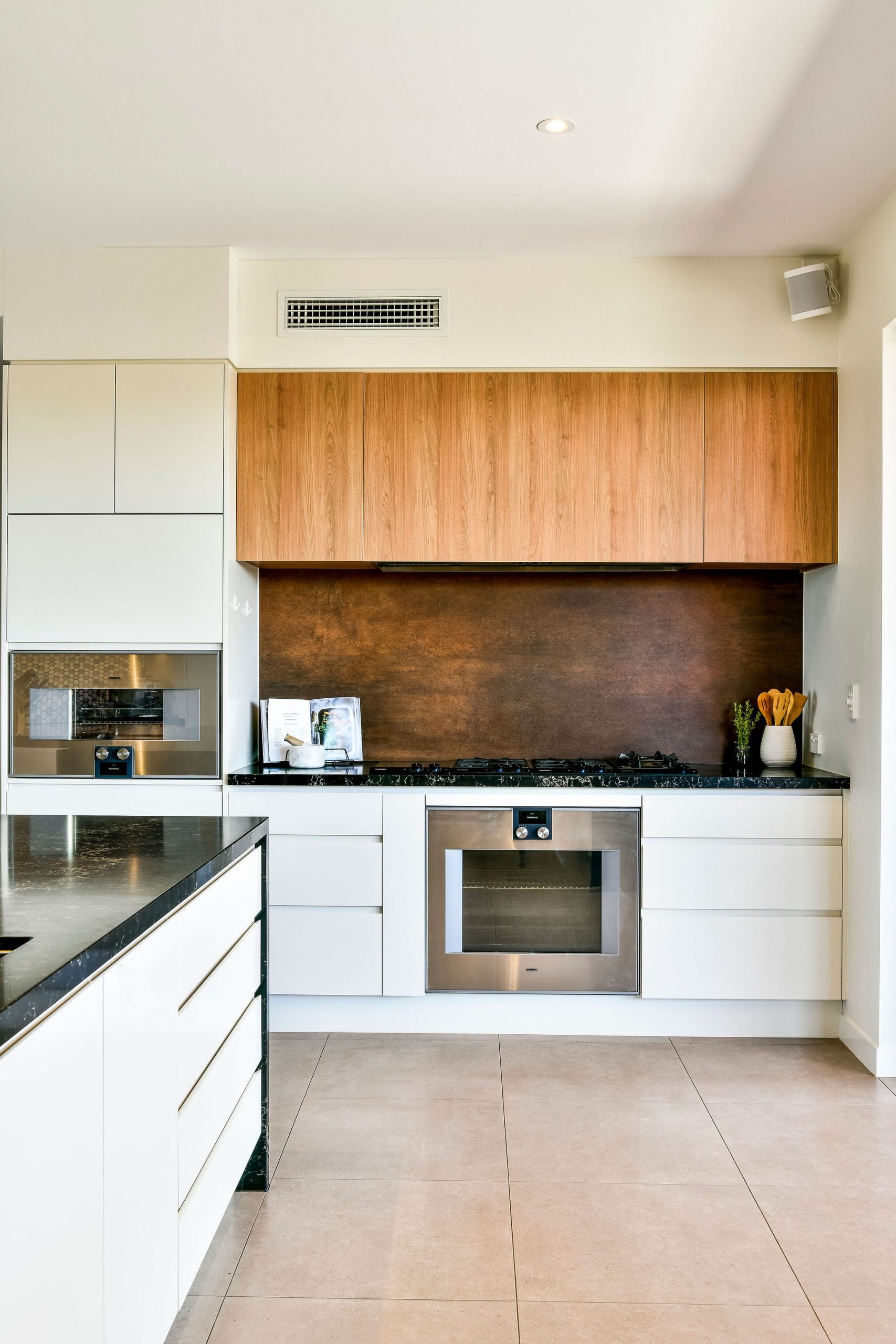 Beyond the beautifully glossy, honey timber counter and black marble features, the kitchen opens out into the patio and pool area.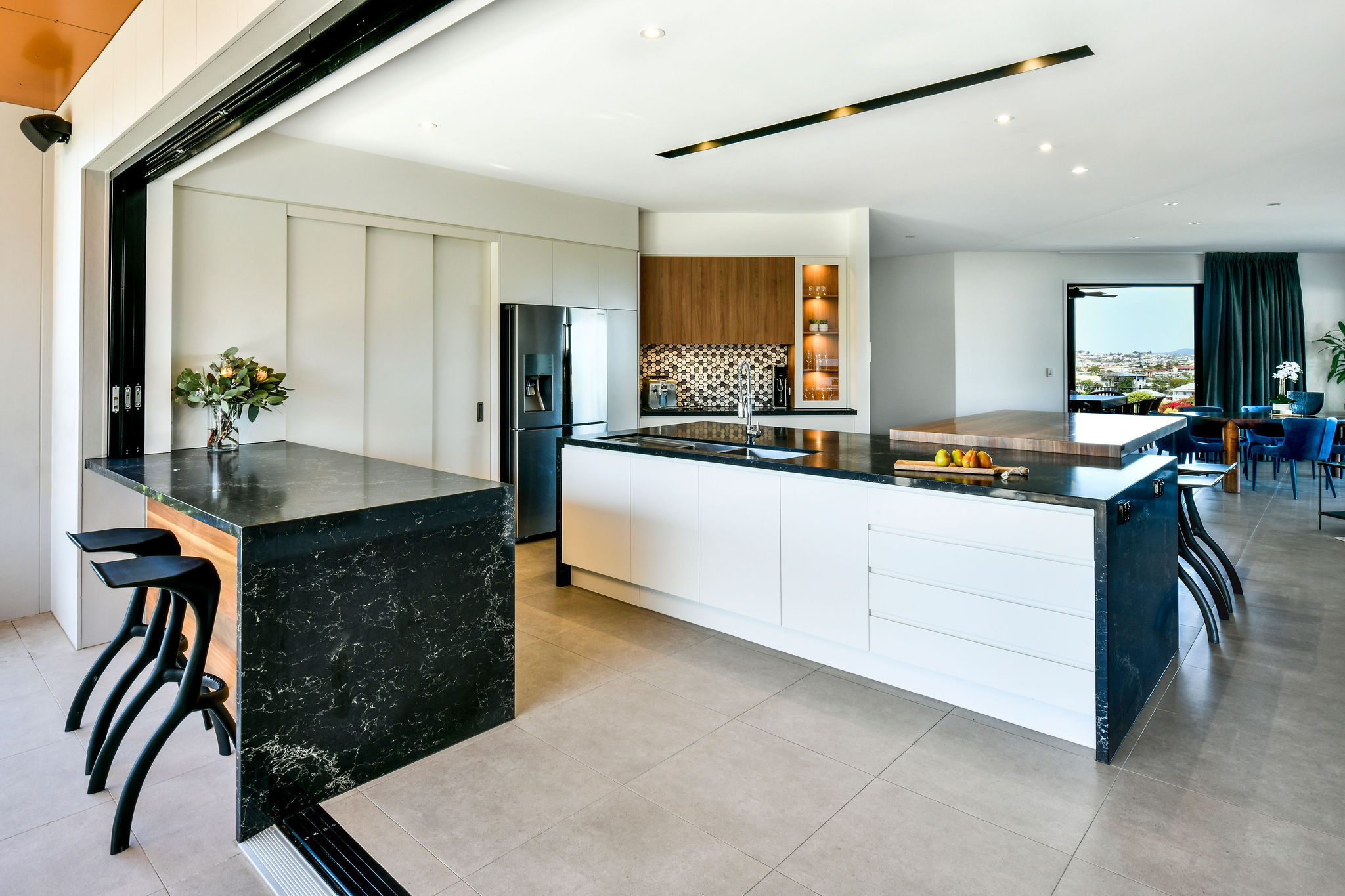 An Entertainer's Paradise: Patio and Pool
Spilling out from the kitchen, the patio is perfectly situated for entertaining guests by the pool with food platters and cocktails in hand.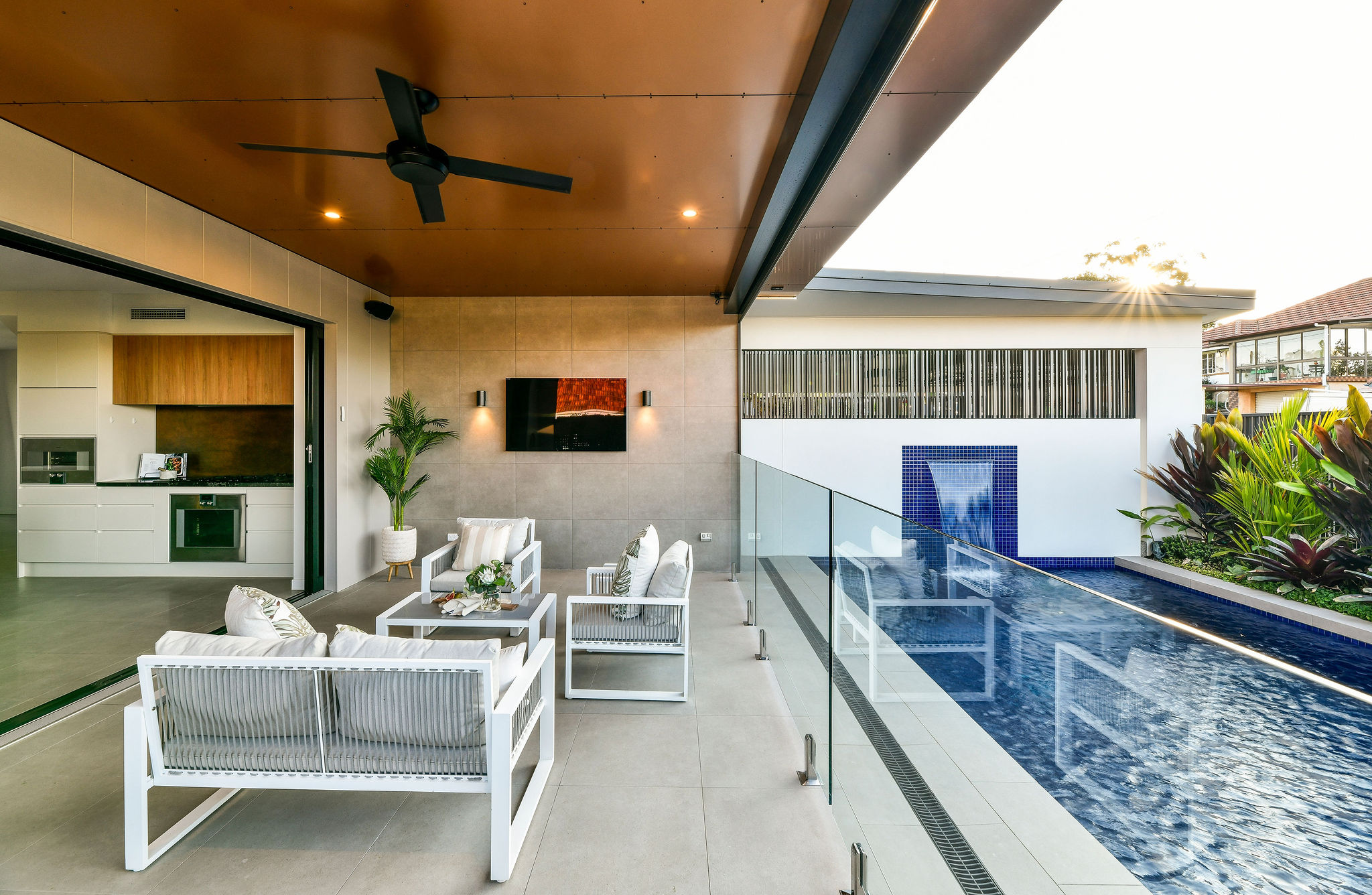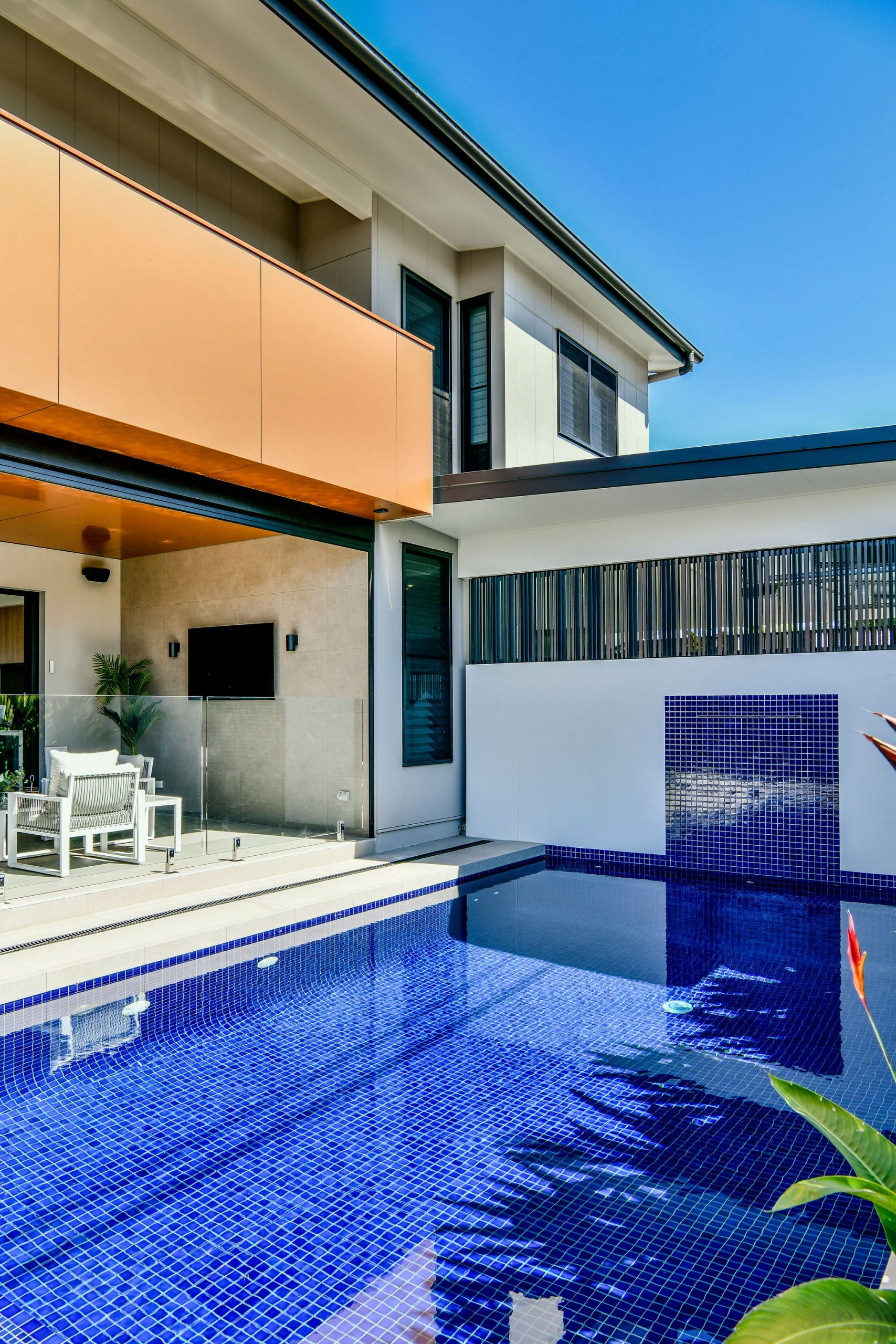 Panoramic City Views: Living Area and Balconies
The stunning city views can be enjoyed from the L-shape balcony, with the floor to ceiling doors bringing in a surplus of natural light.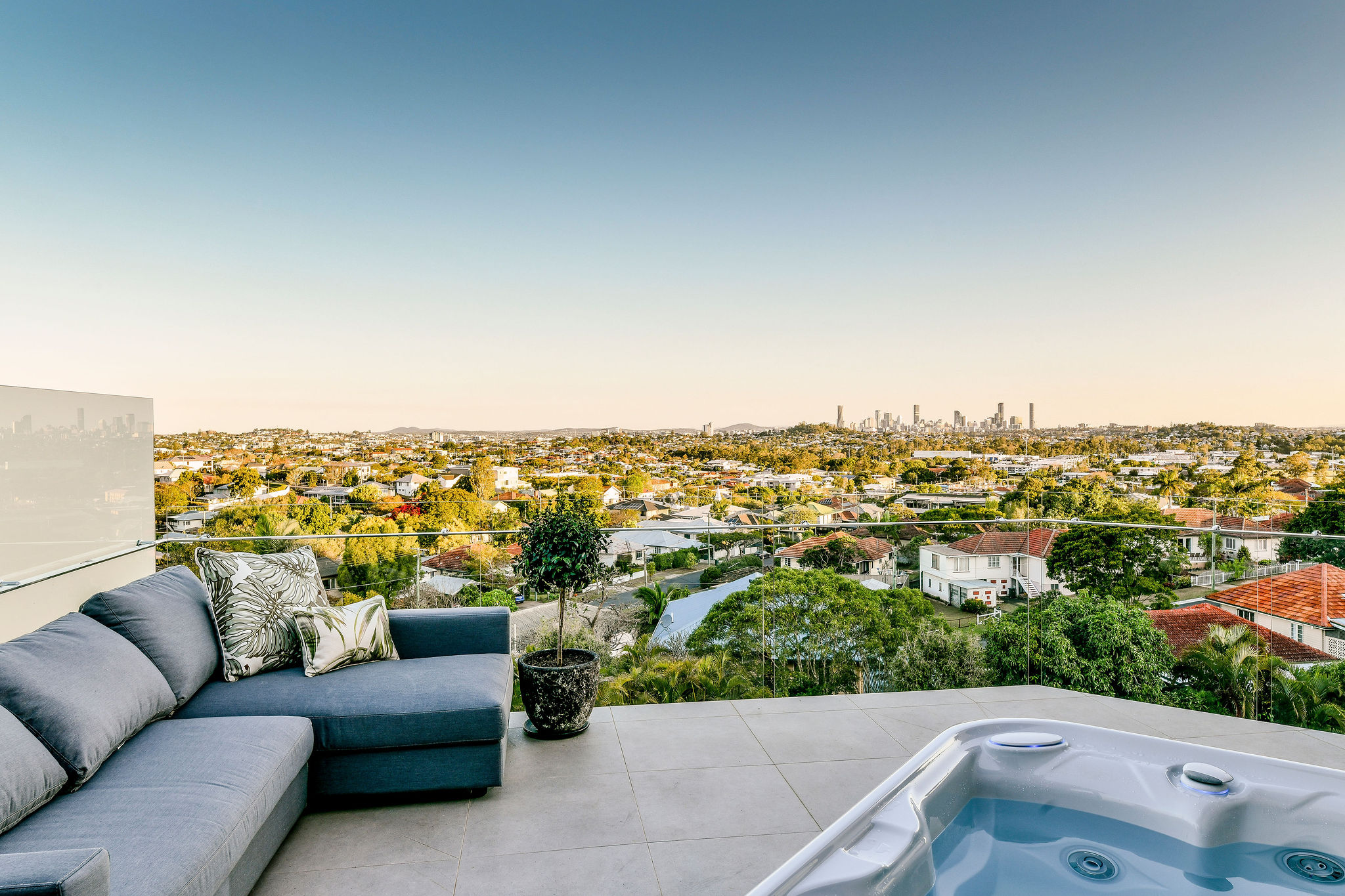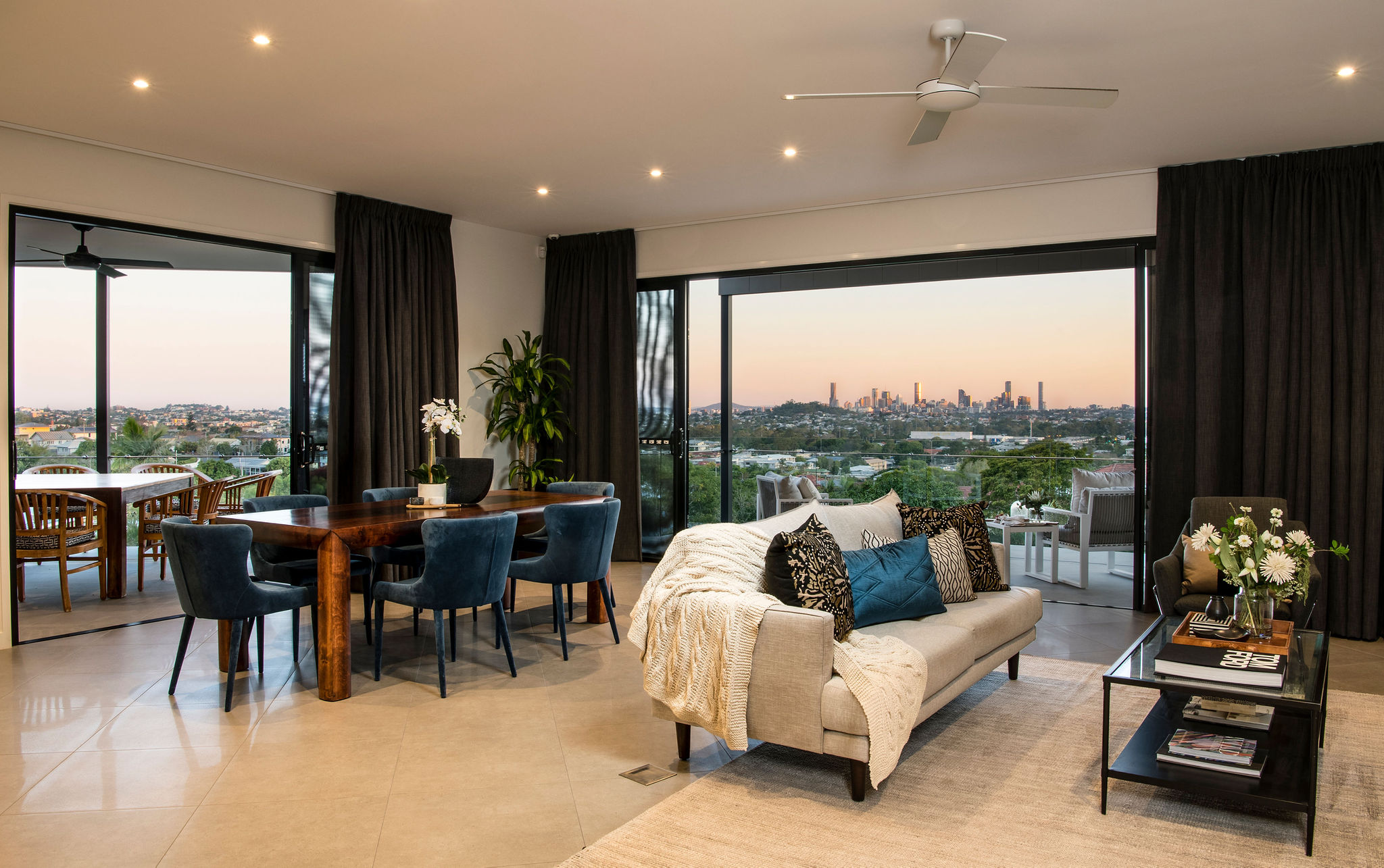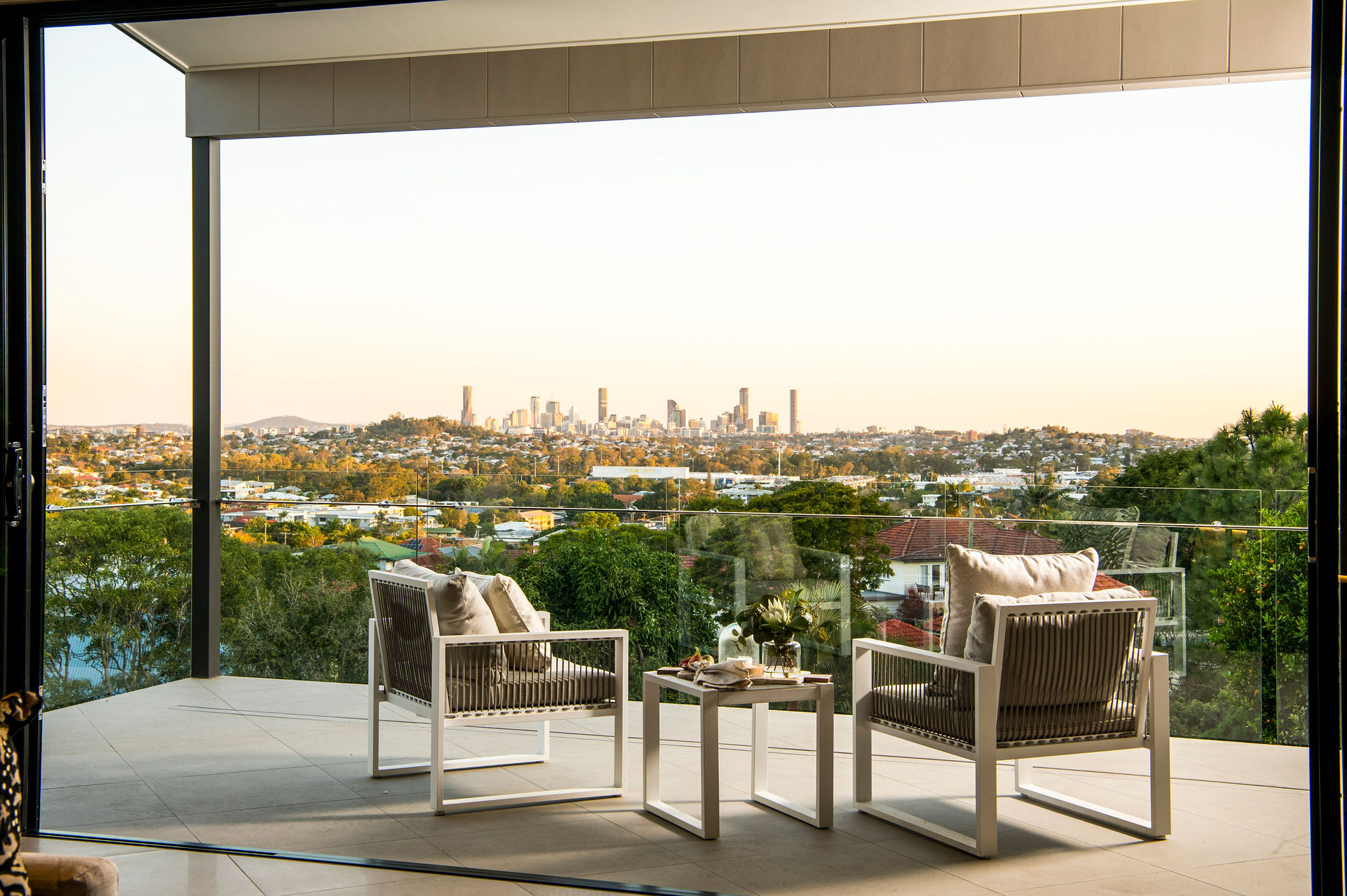 A Connecting Feature: The Staircase
The stunning staircase is a feature of its own with gorgeous timber steps illuminated by large louvred windows.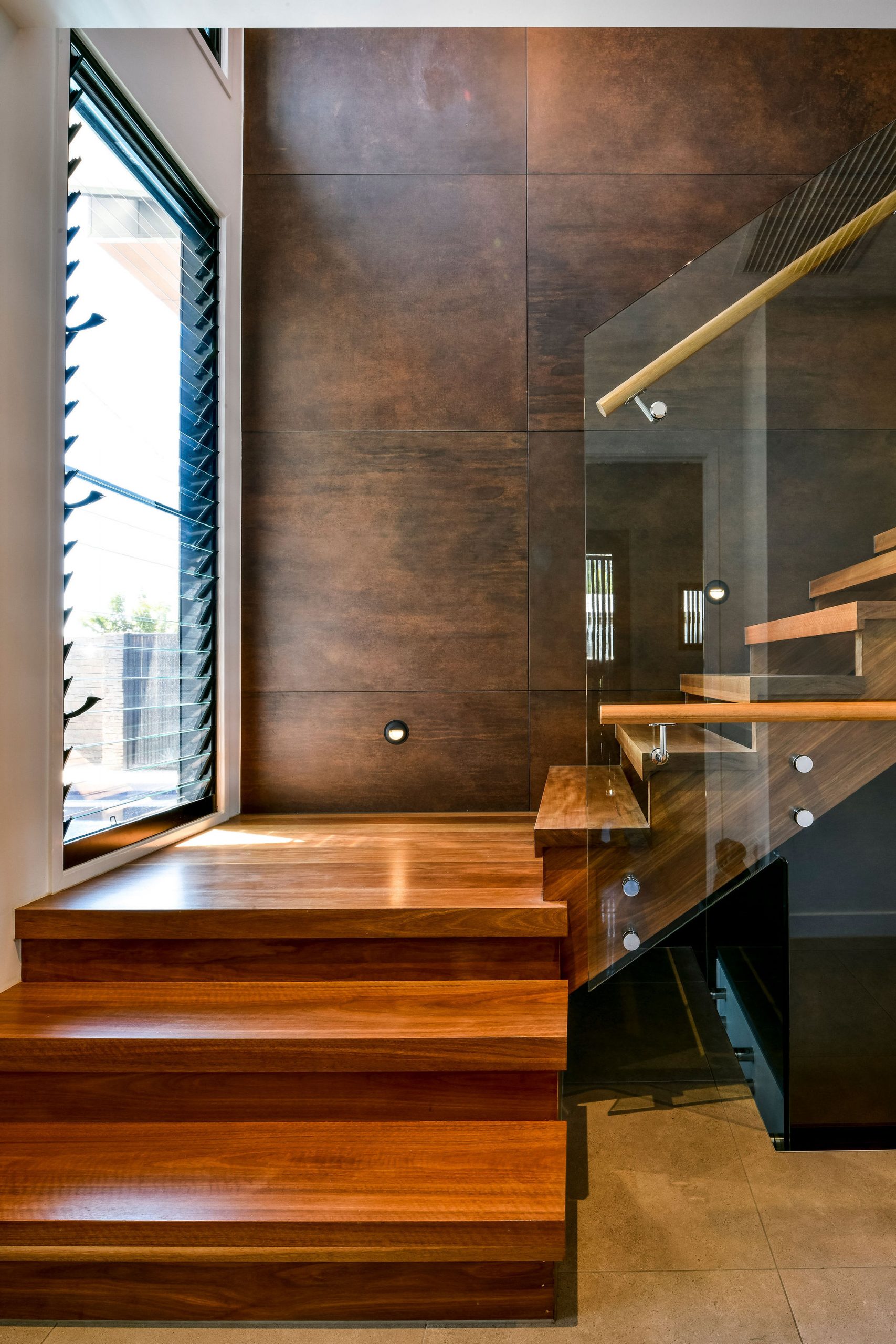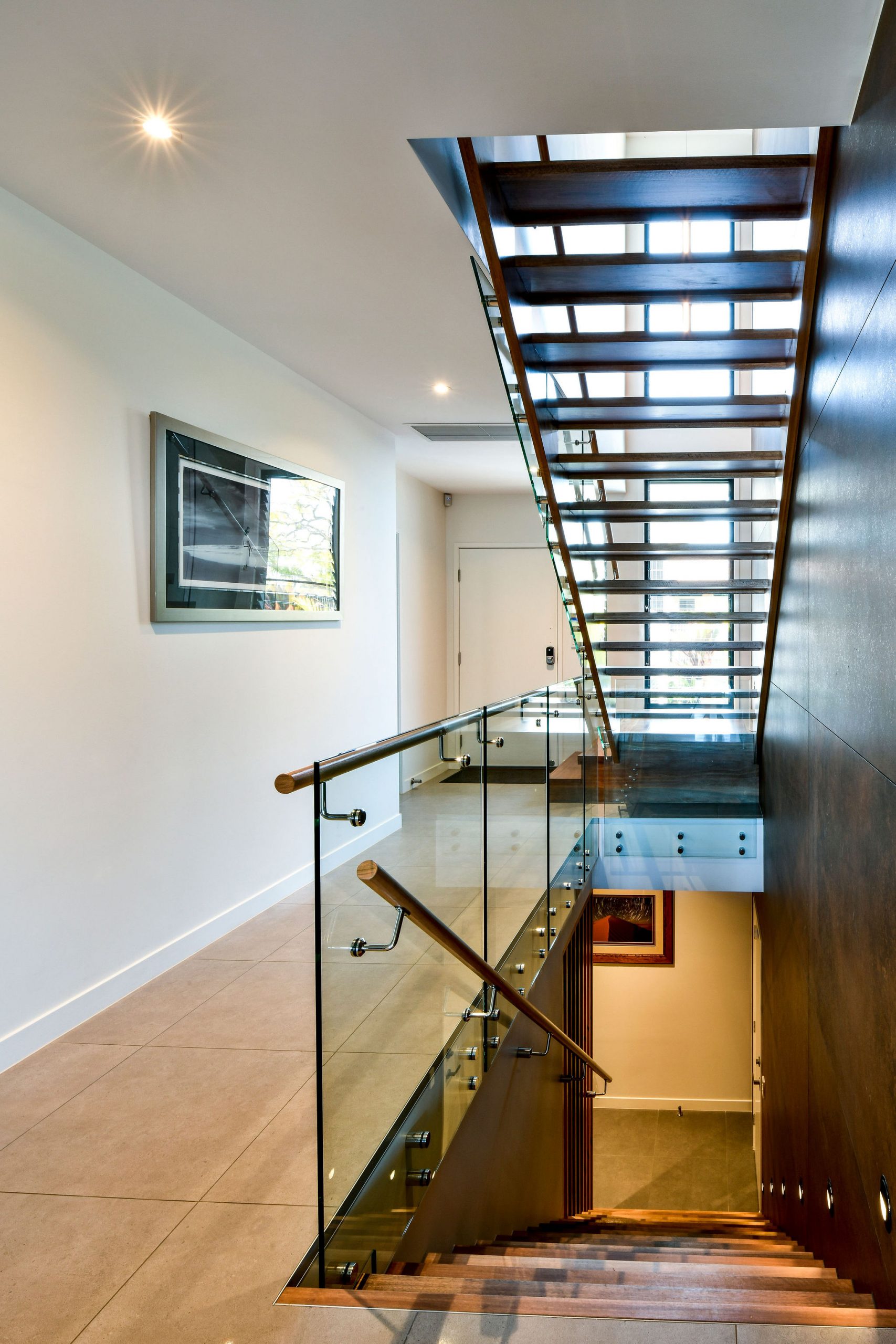 The blocked panelling on the back wall contrasts perfectly with the slanted ceiling.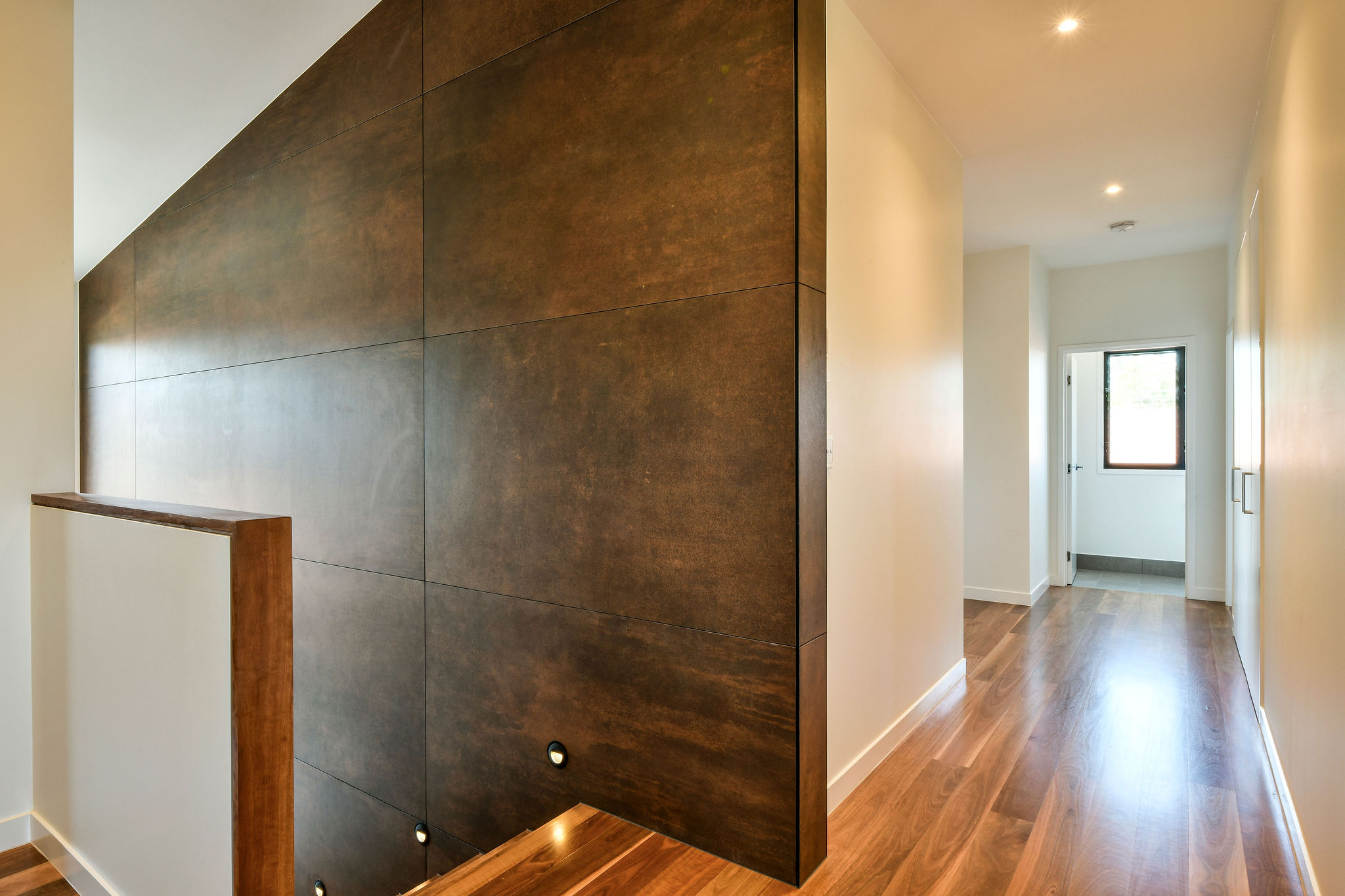 Bedroom City Views
The breathtaking city views are not the only impressive thing about the master bedroom, with a walk-in wardrobe and en suite bathroom sharing the spotlight too!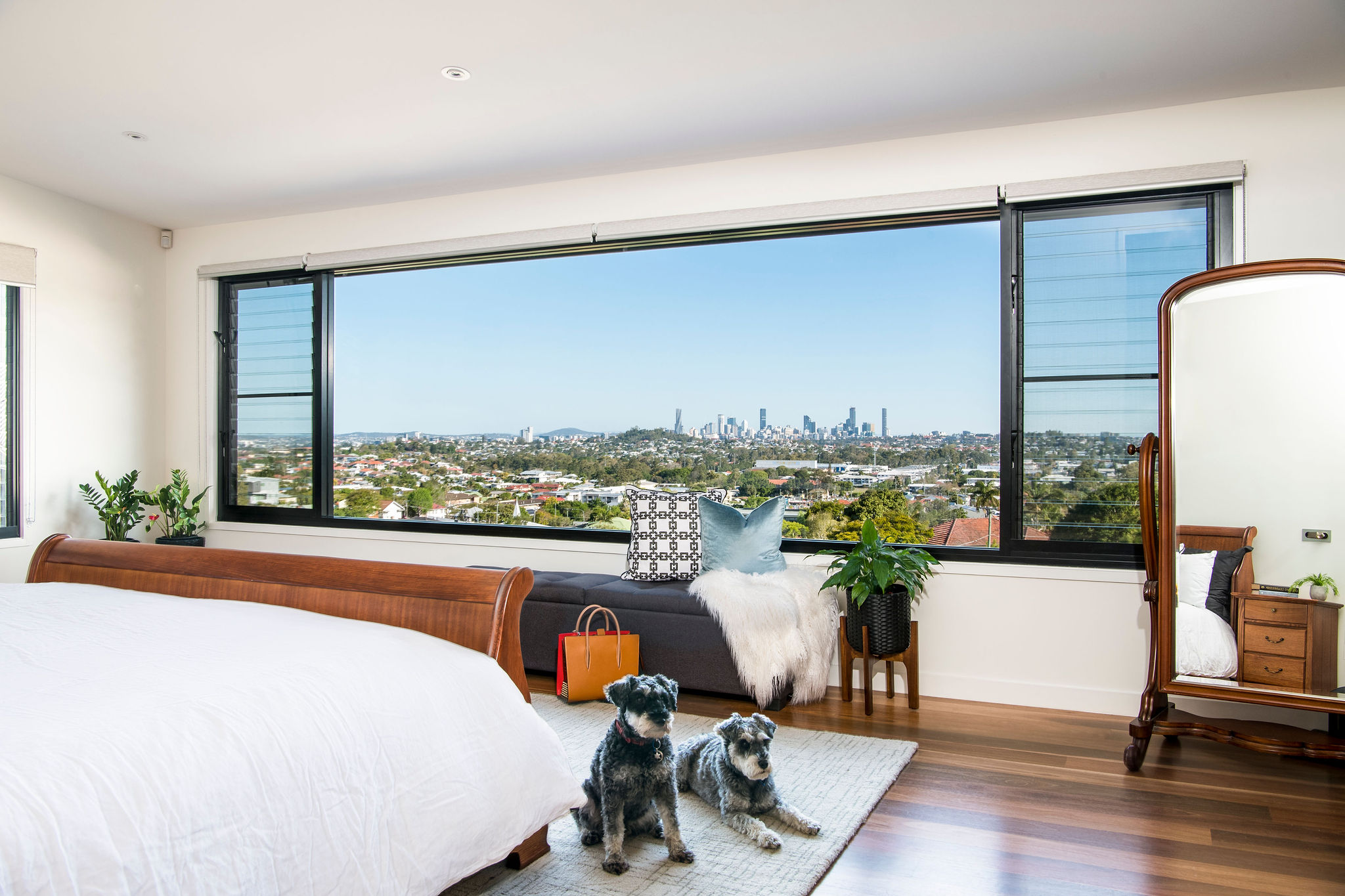 Natural Light and Black Marble: The Bathrooms
The en suite bathroom features a shower skylight and large bathtub.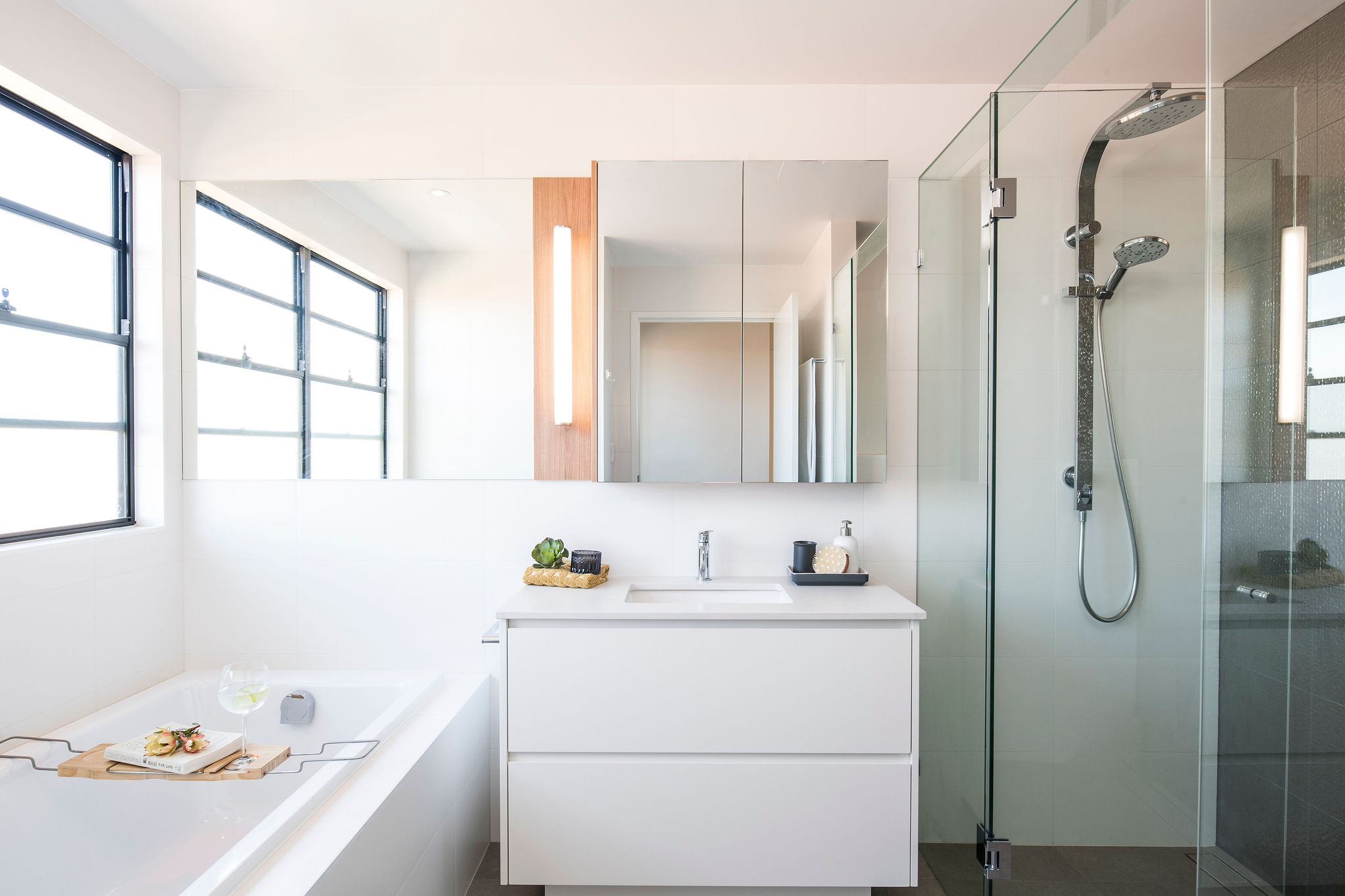 The clean white palette accentuates the black marbled shower and structured windows.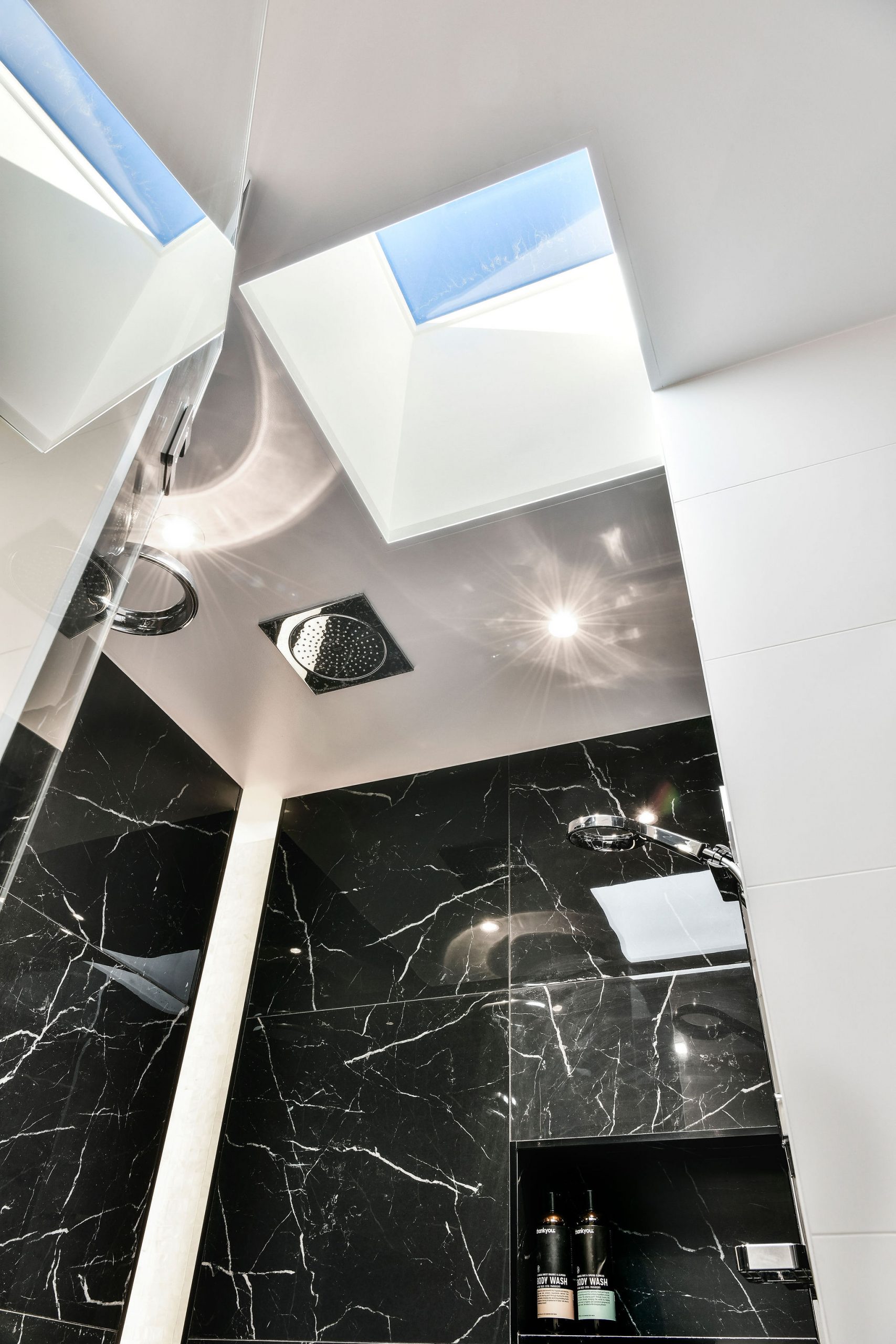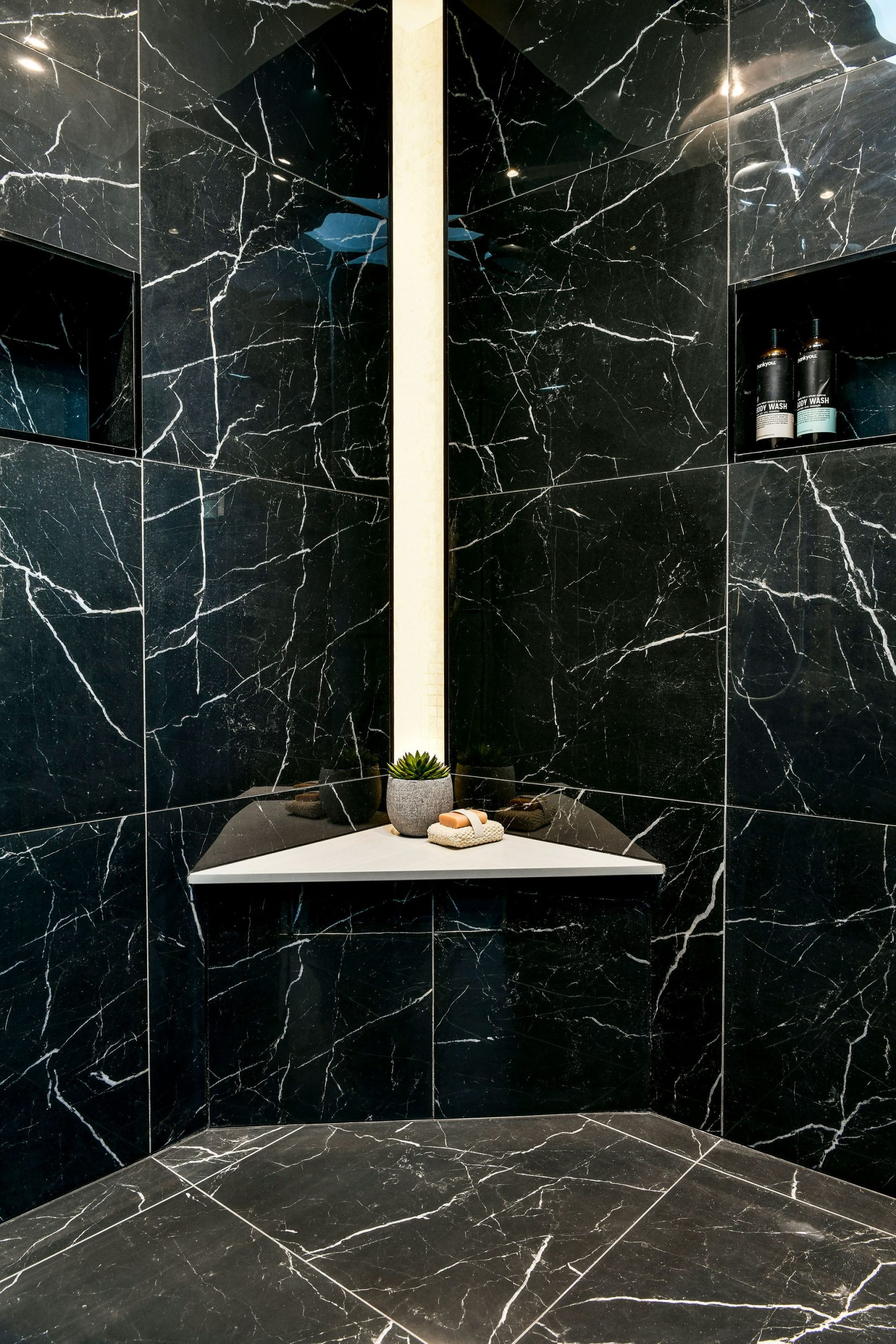 The matching window frame of the en suite bathroom ties the home's contemporary style together, while the feature walls in the shower and behind the mirror add a stylish flair without overwhelming the compact space.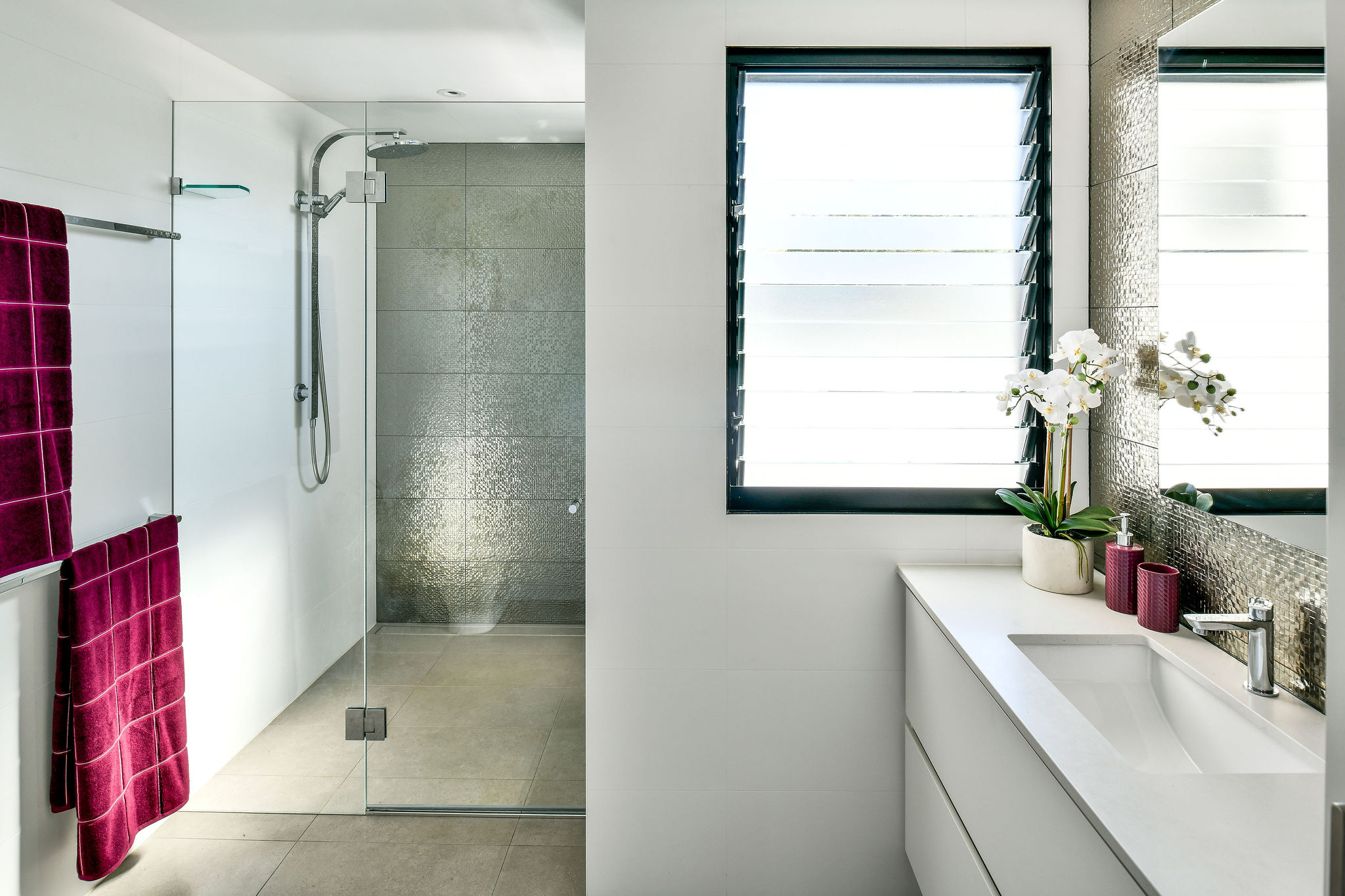 RYCON Constructions collaborated with i4designstyle and Placemate Architects on this project.
Are you looking to build your own dream home? RYCON can bring your dreams to life. Contact us today for a complimentary discussion about your next project.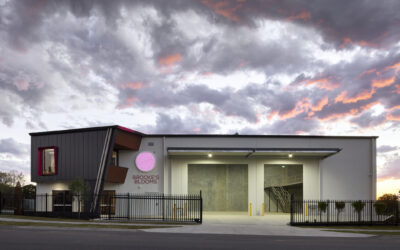 Welcome to your new home Brooke's Blooms!Brooke's Blooms provide garden design and horticultural services covering everything you need to create a one-of-a-kind landscaping paradise.Brooke and her...
read more