Queenslander's love their outdoor entertaining zones. Yet even though our weather is relatively mild, we still seem to gravitate inside when the weather is a bit cooler. Read on to discover how to use your outdoor space during the cooler months. You can also add extra warmth with one of the many heating options available.
Image credit: Homes to Love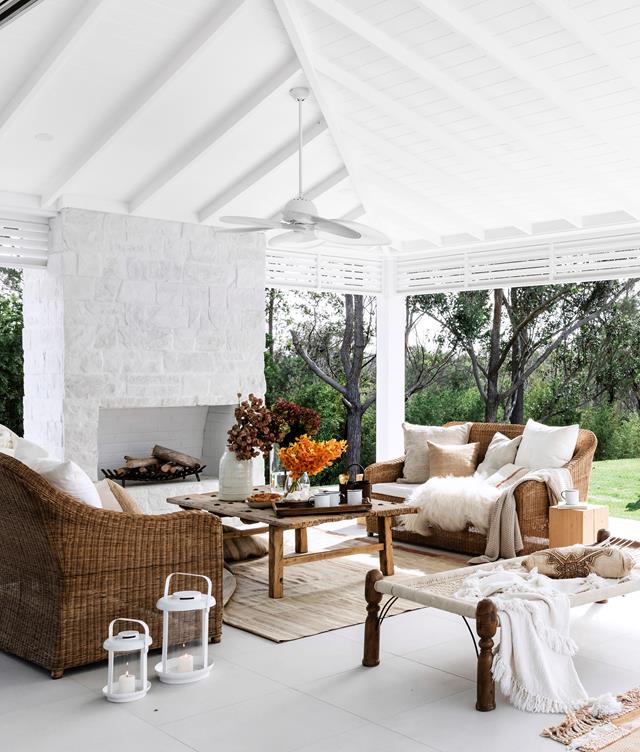 Image credit: Homes to Love
The great thing about attractive decks and patios that adjoin your living zone is that you are drawn outside for meals or lounging.  Usually though, one or three sides of your outdoor area are exposed to the elements making the space uncomfortable during windy or cool weather.
There are many ways to enclose or semi-enclose outdoor areas both during and after construction. If on ground level adding a low block or brick wall wide enough to sit comfortably on can help frame the space. It can also provide options for temporary enclosure of the space with glass louvres, sliding windows or drop-down clear PVC blinds.  You'll still retain your outward views but stay dry and warm.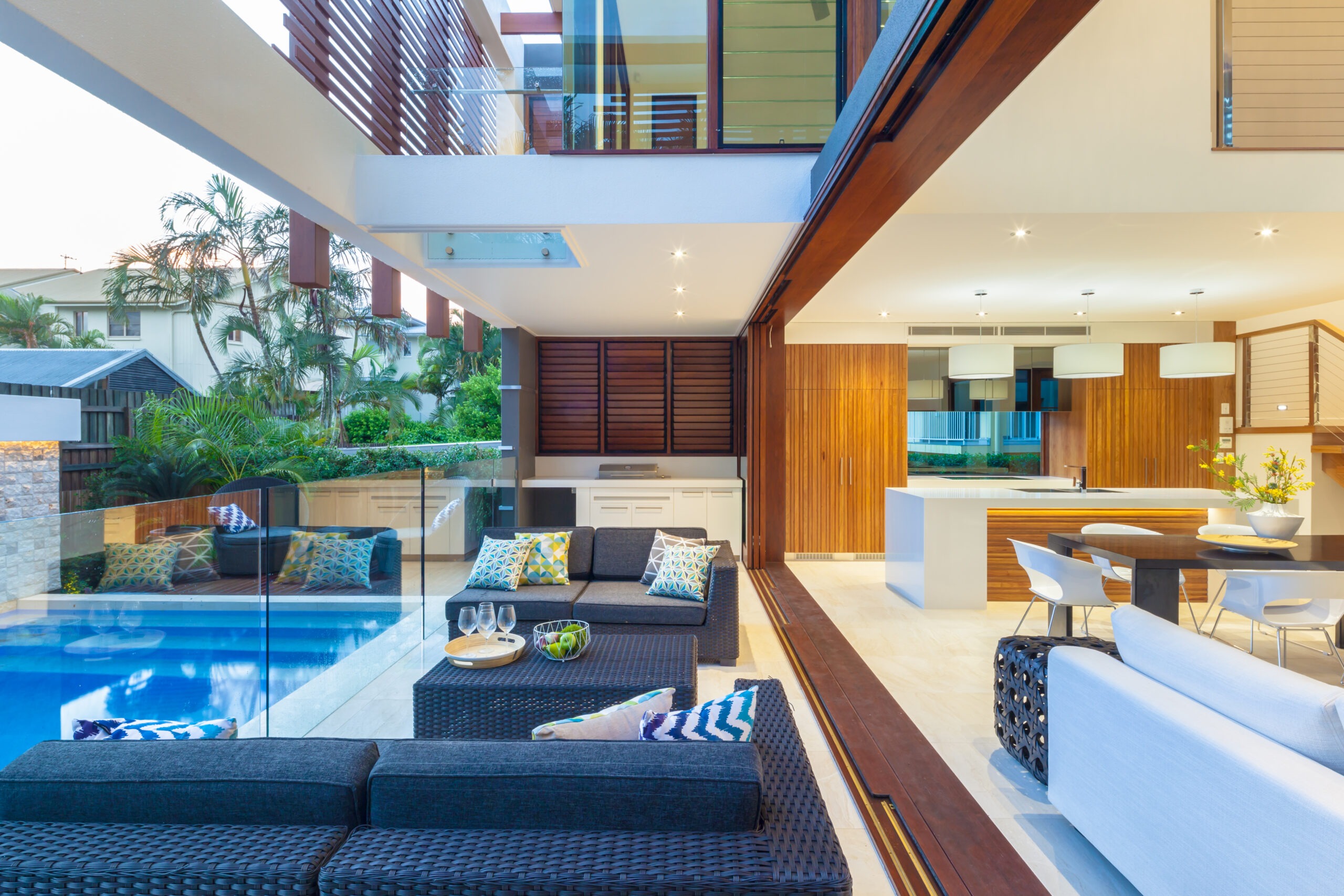 Plantation shutters also work well for all types of roofed outdoor areas. They can be fixed or retractable and of course, closed or open to whichever degree you prefer, dependent on the sun, wind and rain. The use of Bahama slats and Mediterranean shutters is also growing in popularity. We've seen them used successfully for centuries in similar climates all over the world. The added aesthetic character is a desired feature in many outdoor zones including pergolas, gazebos and pool houses.
Outdoor blinds are a great option for filtering the sun and can also up the cosiness quotient during winter.  Another star of the outdoor space enclosure is alfresco curtains or drapes. Super flexible, they will add to your décor, reduce noise and add warmth.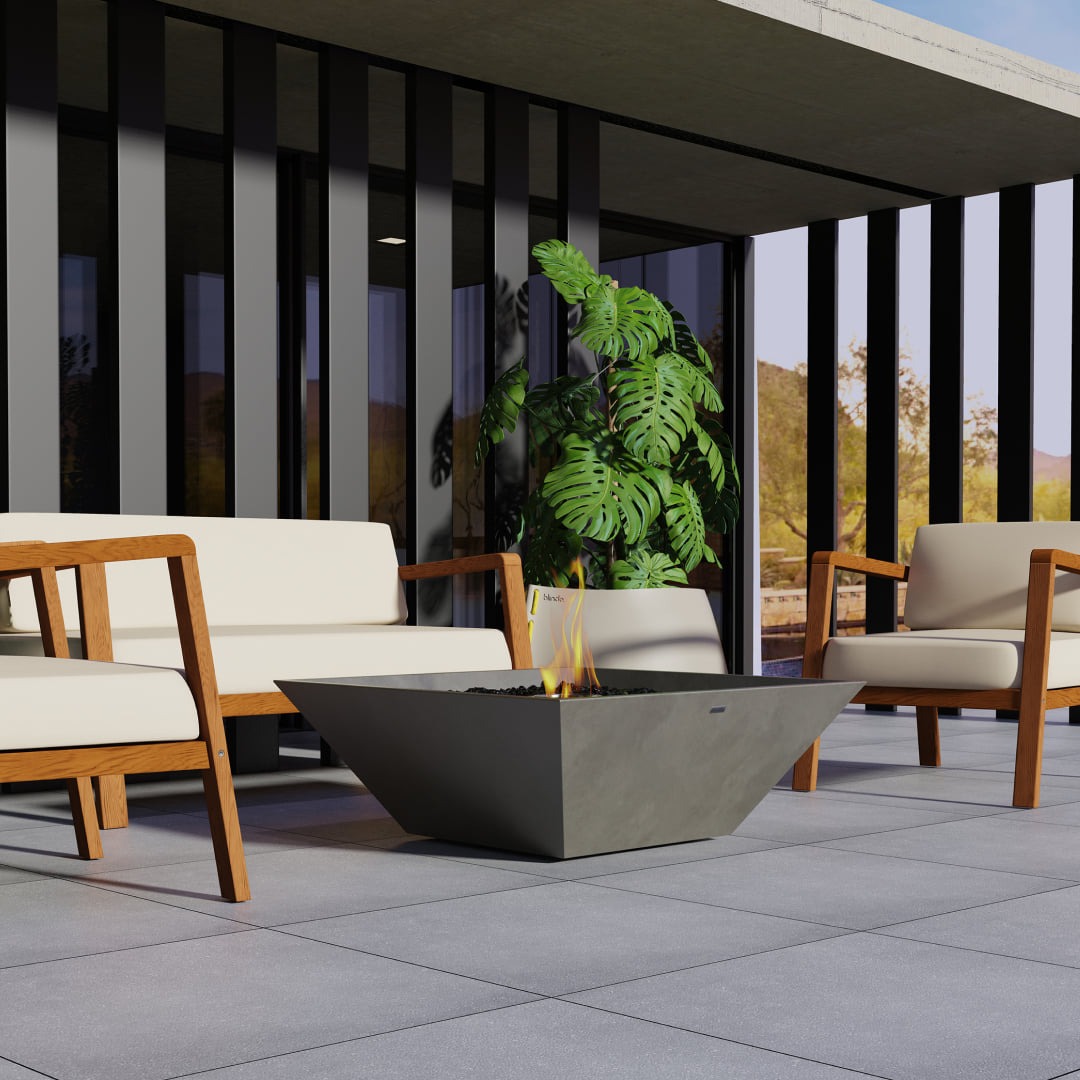 Image credit: Gold Coast Fireplace & BBQ
You can warm up your outdoor space when needed and add ambience with a built-in outdoor fireplace or pizza oven. Be sure to include some bench space out of the same material and you can use it to grill, lay out salads for a buffet or pot plants when it is not in use.
Fireplaces are a fabulous feature and a focal point even in the summer months.  There is something mesmerising and comforting about a fire in a hearth, fire-pit or brazier.  Great for gathering around, fire pits can be temporary or permanent and such a simple way to bring people together outside.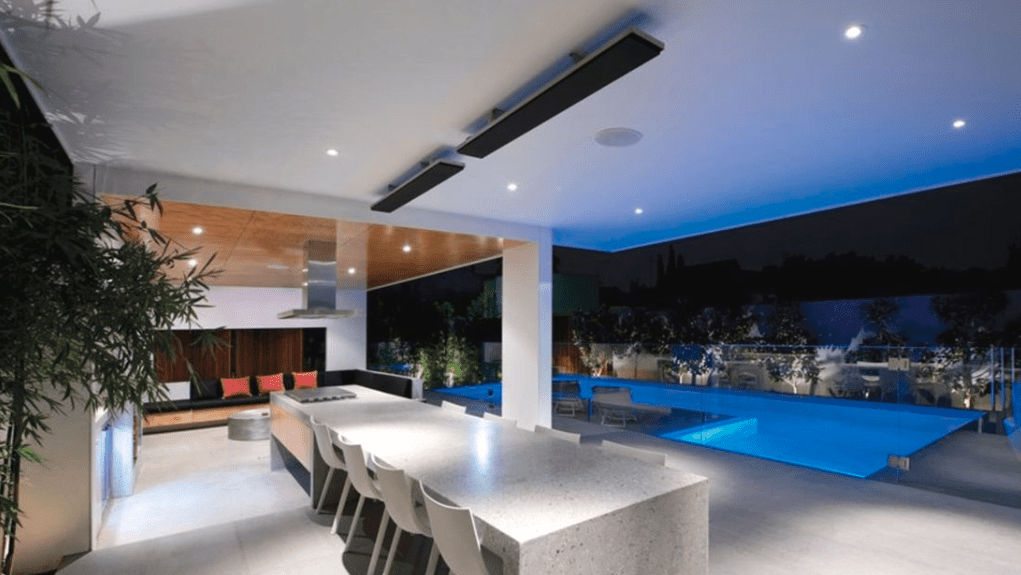 Look out for new products for outdoor heating, the latest in gas heaters look mighty fine and have a lighter profile than earlier models.  If you are looking for something sleeker, flush mounted radiant heat strips are completely unobtrusive. They will blend with any decorating style and are only really noticed when in use. You will appreciate them when using your outdoor space in the cooler months.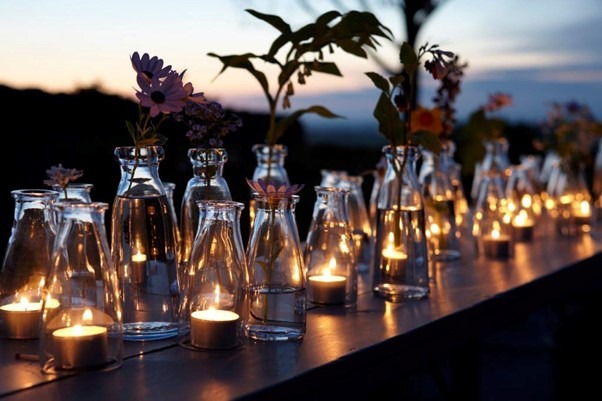 There are so many ways to get cosy in your outdoor space this winter. Don't forget candles, lanterns, throw rugs, and wraps will also keep you and your guests toasty warm.
Visit Homes to Love for more inspo for your outdoor areas this winter.
We can help you get started, no matter where you are in the planning process. Contact us on (07) 3899 6355 for a complimentary chat.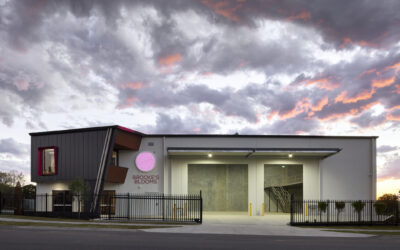 Welcome to your new home Brooke's Blooms!Brooke's Blooms provide garden design and horticultural services covering everything you need to create a one-of-a-kind landscaping paradise.Brooke and her...
read more