Second to the kitchen, the bathroom is one of the most expensive rooms in the house to renovate making it imperative to create a space that you will love.
With more than 10 years of interior design expertise, RYCON Constructions understand the finer details that make a bathroom spectacular.
Being a leading provider of bathroom renovations in Brisbane southside, here are our top 5 bathroom interior design goals for 2020 which are guaranteed to elevate your gorgeous bathroom. If you're starting to feel that one or more of your bathrooms are due for a change, it's time to fall in love with our trending designs.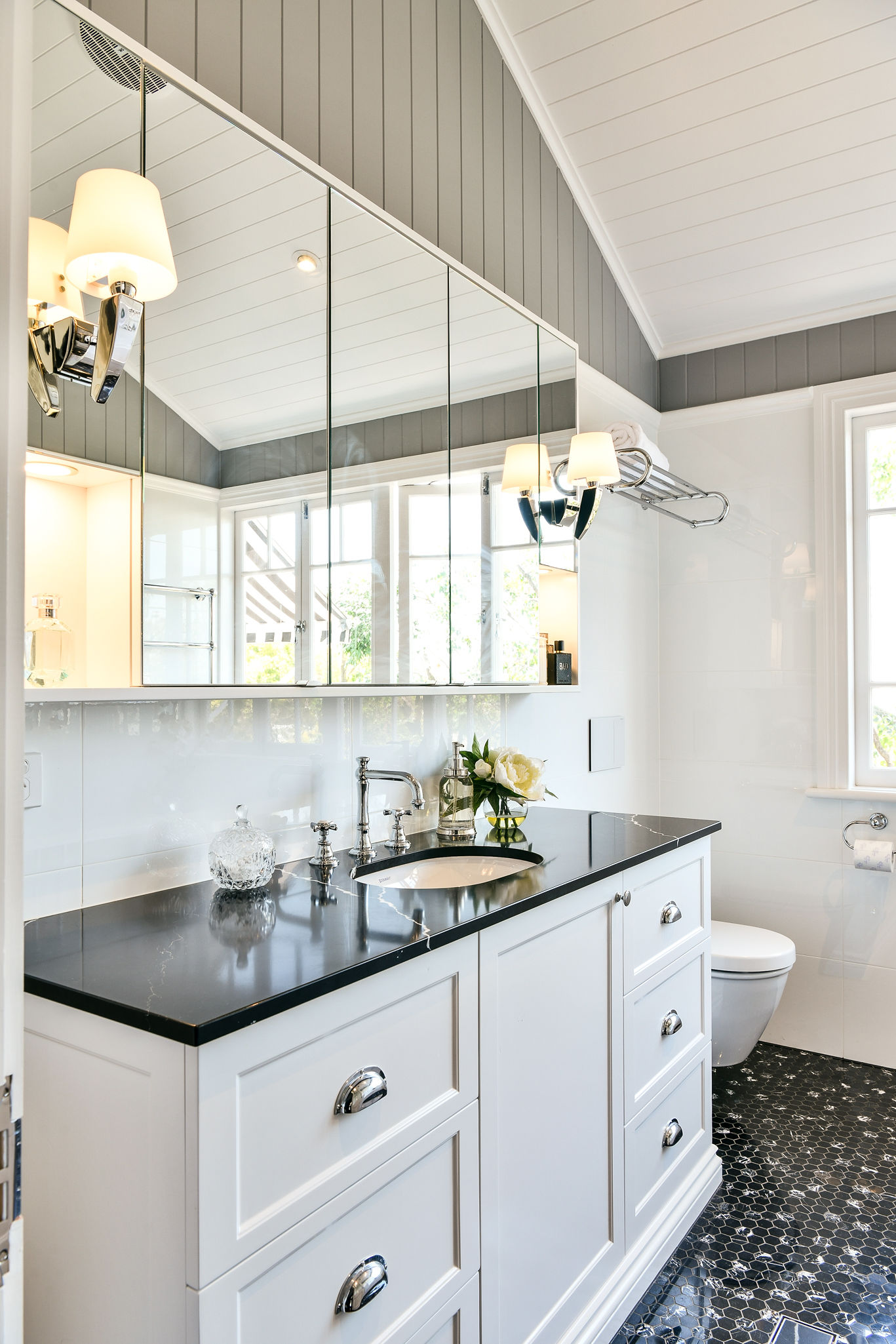 1. Pure White
Less is more with the purely white bathroom design. The finished result of a classic white style in new luxury and renovated homes is guaranteed to always look magnificent. We are so fortunate to have such great sunlight in Brisbane, and the enhanced brightness created by a purely white bathroom never fails to create a clean and fresh atmosphere.
2. Feature Walls
Go bold with feature wall coverings and tiles. Use pattern, colour and geometric design to add some intrigue to your space and turn your bathroom renovation into a work of art.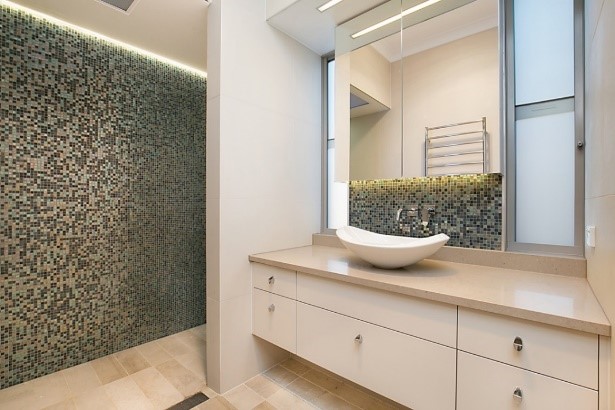 3. Mix Materials
We are increasingly seeing the use of natural materials growing in popularity in our Brisbane luxury home builds. Mix the classic bathroom styles with materials like marble, glass, stone and wood to the coverings and surfaces of your bathroom renovation to add a sense of texture to your bathroom.
4. Tranquil Escape
Make your bathroom your oasis. With the accelerated pace of modern life, a bathroom should be a tranquil escape to slow down and refresh. At RYCON Constructions, we love fitting a large bath in our client's master bathrooms. Not only are baths a statement feature of modern bathrooms, but they provide the perfect excuse to take the moment to wind down and take life at a slower pace.
Greater Functionality
On the subject of creating a tranquil escape, our busier lives have also been reflected in bathroom trends in Brisbane, with a greater functionality of space. We see simpler, quieter colours and practical features like his and hers sinks in our bathroom renovations.
5. Be Unique
Our final and favourite bathroom renovation suggestion for 2020 is to be unique. Dare to be different and take the leap to stand out from the crowd with vibrant and individual styles, features and fixtures. The sky is the limit with our fantastic architects. Make your bathroom your own in 2020.
Are you inspired to renovate your bathroom and create a tranquil masterpiece? Contact us for a complimentary consultation to see your luxury home dreams come true, simply click here and we'll be in touch.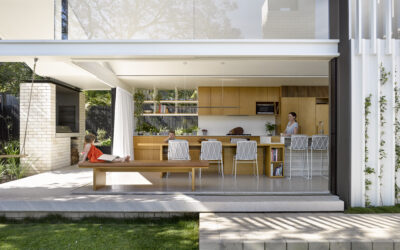 Open plan home layouts have been a mainstay for many of our luxury renovation projects over the past few years. Many are keen to open their homes up, choosing large multi-functional rooms over...
read more