Saying goodbye to 2021 means welcoming 2022's new array of styles and designs trends. With interior design and luxury construction trends constantly changing, staying ahead of the curve when designing your own home is important.
We have put together a list of trends that we think will be appearing in Queensland homes throughout 2022 and the years to come.
Adding a touch of retro is more than enough to liven up your living space. Incorporating midcentury furniture with warm neutral upholstery and pronounced accents can add colour and decoration to your home while remaining contemporary. Vintage décor, such as abstract vases, antique clocks and ceramic lamps, will liven up your space and create exciting talking points.
Where to find retro furniture and decor
Visit antique stores: Brisbane has an incredible selection of antique stores, especially in inner-city suburbs like Paddington, New Farm, Woolloongabba and East Brisbane. You are bound to find something you like!
Attend garage sales: One man's trash is another man's treasure! You can find great decor at garage sales and second-hand markets, usually at an affordable price.
Shop online: If you have trouble finding vintage décor to match your specific needs, jump online and shop the countless vintage décor websites. Online stores such as Modern Times have everything you need.
Getting in Touch with Nature
Bring authentic greenery into your home. Plants will not only complement your natural woods and warm browns, but they will also help purify the air. Besides, seeing your plants flourish brings a deep sense of fulfilment and joy.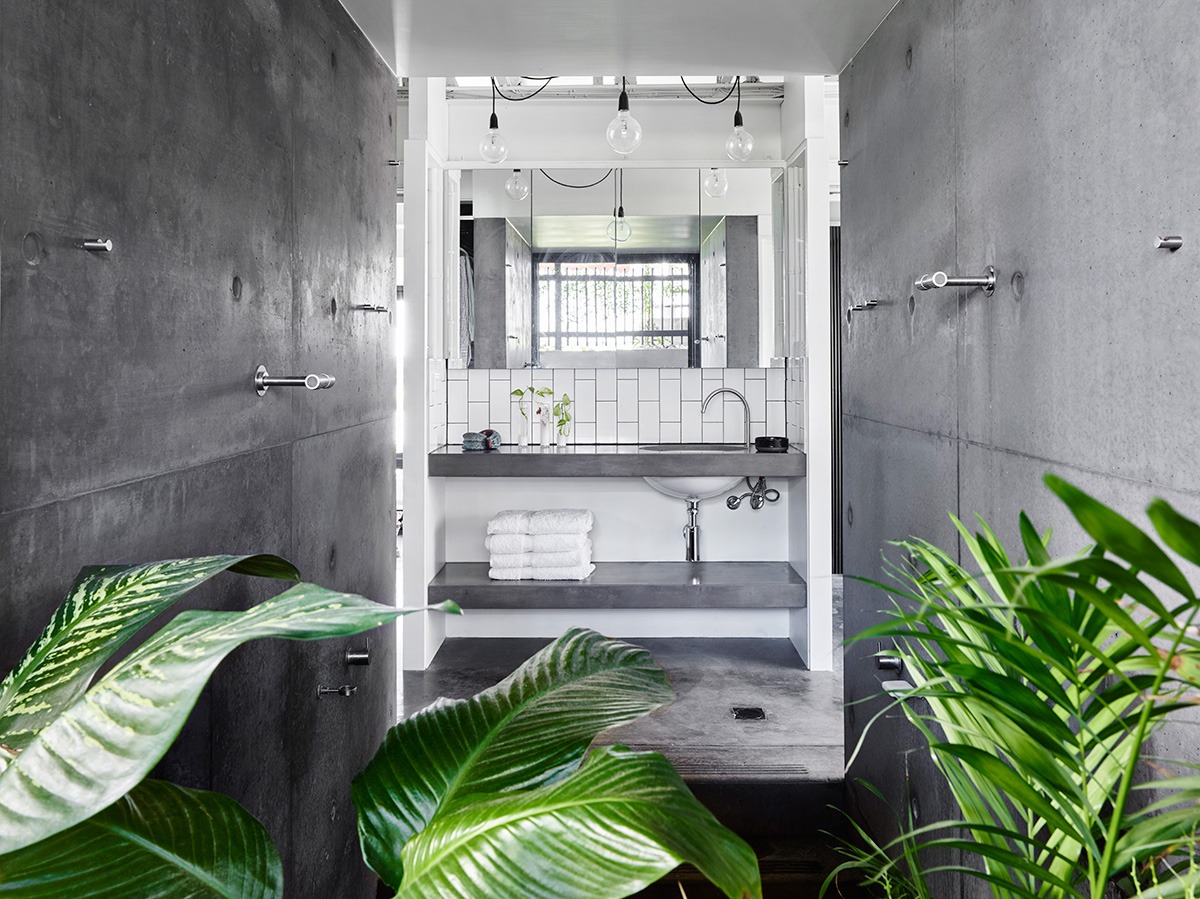 Best Indoor Plants to buy:
Sweetheart Plant: A versatile climber that is happy in semi to full-shaded rooms.
Fiddle Leaf Tree: Hardy and beautiful bushy trees that need sunny rooms and weekly watering.
Monstera: A large family of plants with unique cut-out-shaped leaves that thrive in low-light interiors.
Snake Plant: This plant prospers in indirect sunlight and with infrequent watering.
With many of us spending more time at home, making the most of every nook and cranny in your living space is important. An open-plan living room that combines the kitchen, entertainment area and dining room will allow the whole family to coexist in one space.
A great way to maximise space in your multipurpose room is to focus on verticality.  Shelving, ladders, and platforms can open various doors and even function as room dividers.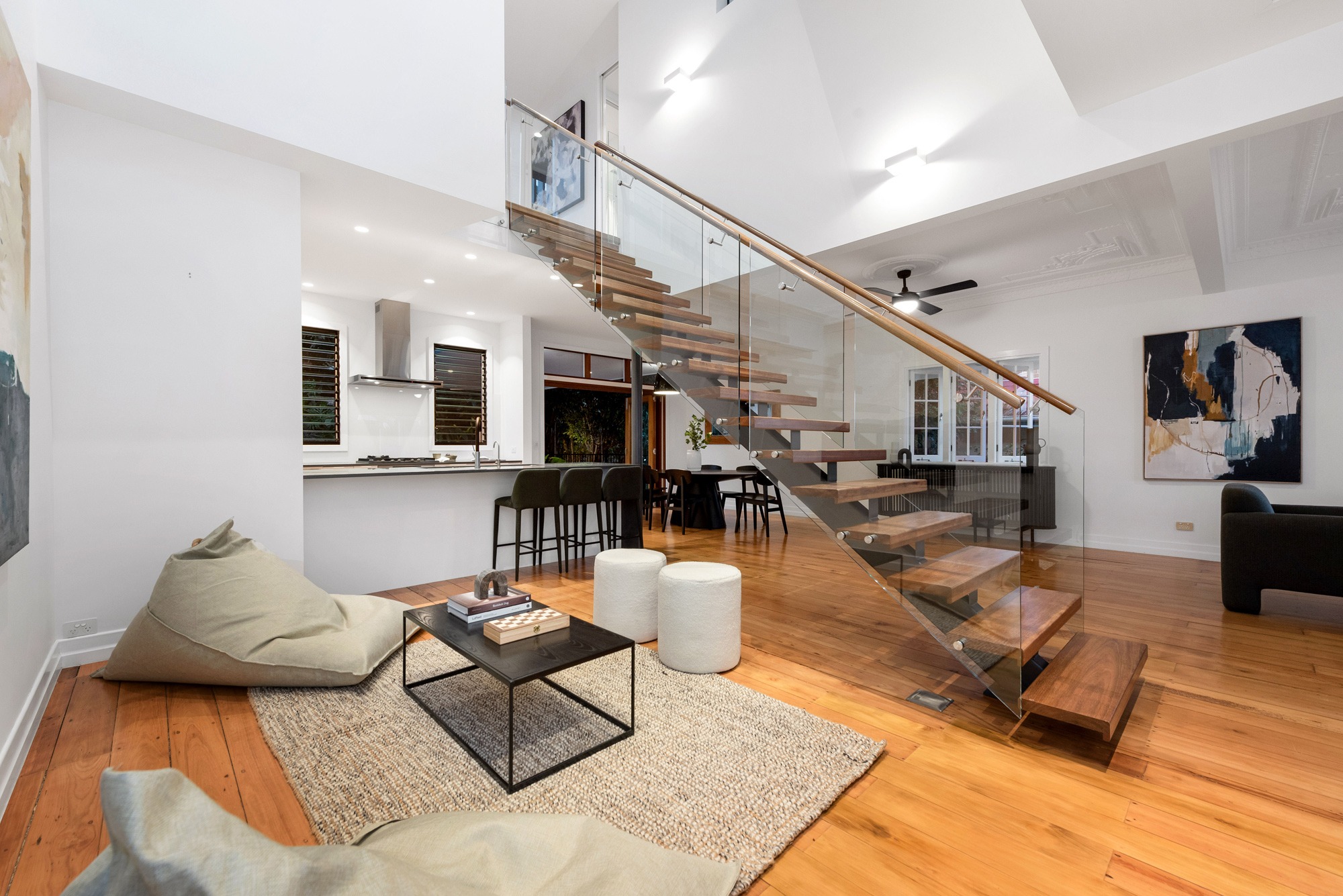 There is a heightened interest in creating the ideal home office. Your home office could be a roomy space with everything you need or a fold-away desk in a living room. Home offices come in all shapes and sizes, but whatever the look, make sure the space works for you.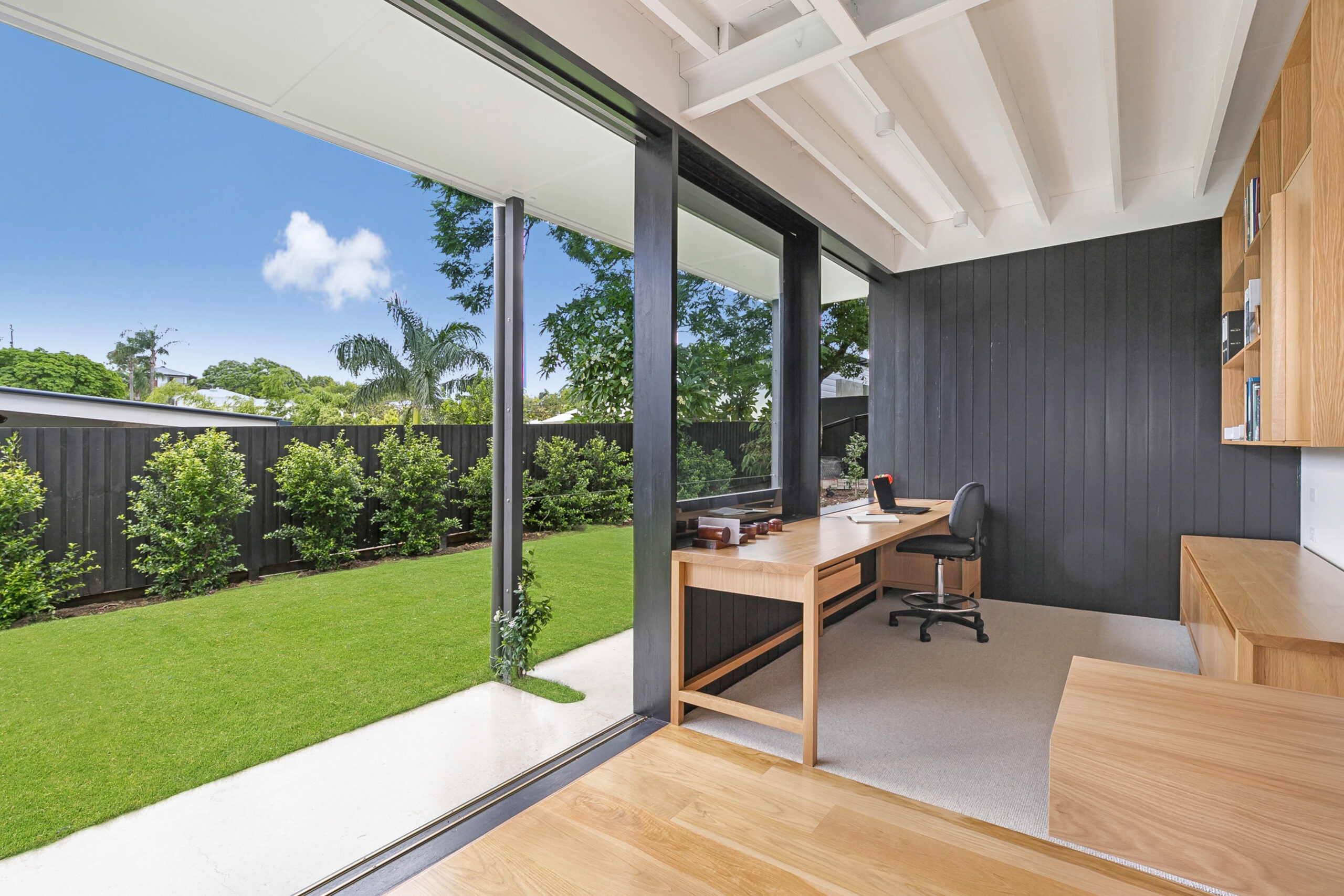 Things to consider for your home office
Location: Ideally, your workspace should be in a quiet part of the home to minimise external distractions.
Equipment: Keep things minimal. Only have the things you need every day to prevent a cluttered space and disrupted workflow.
Storage: Sufficient storage will help keep things neat and in their place. Choose pretty containers that can double as decor.
Décor: Include a few decorative pieces to make the space feel like your own. Some wall art and a plant can brighten the area without causing distraction.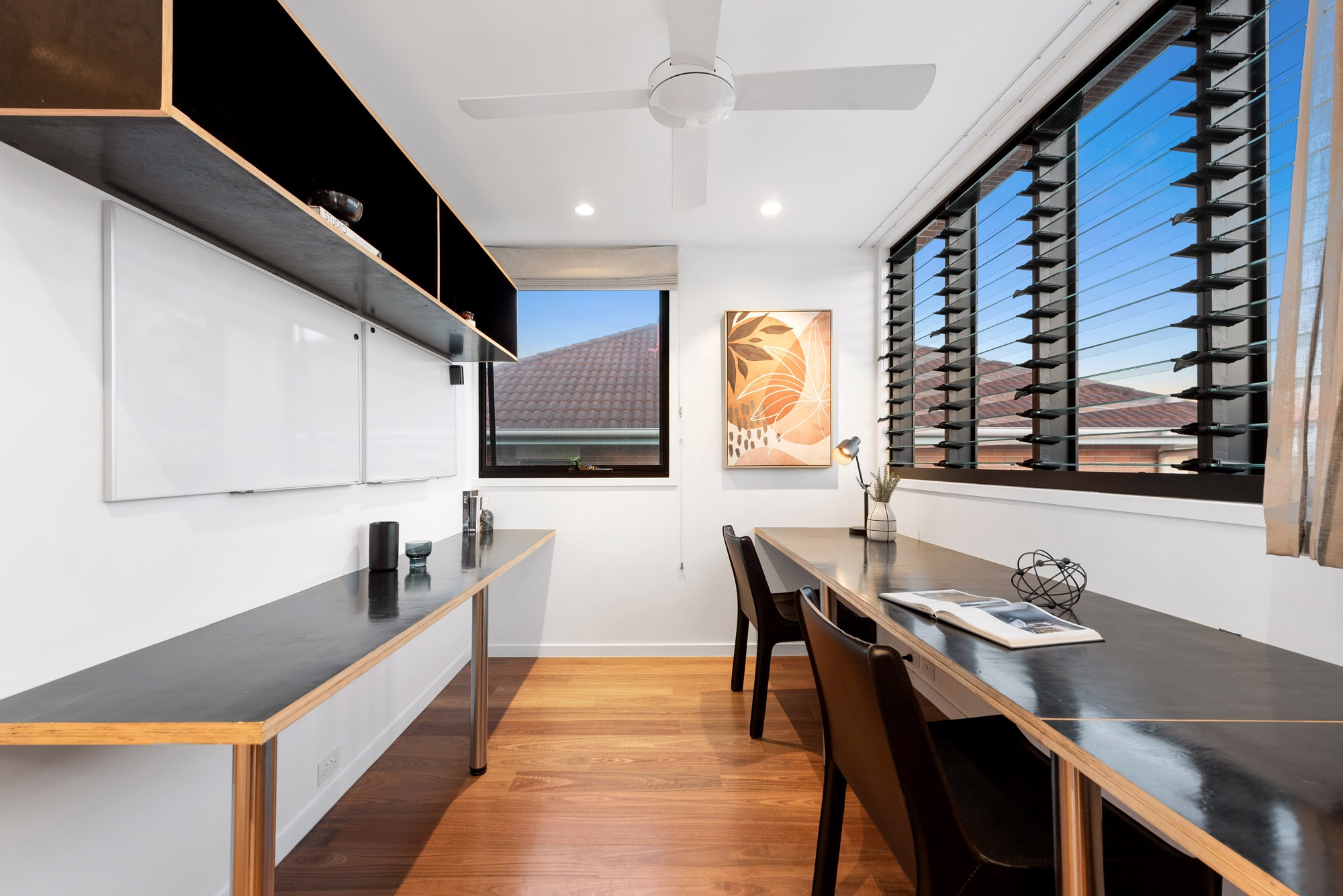 We have begun to see a resurgence in skylights being installed in homes. Modern skylights have become a stylish addition to many modern homes. We have seen the capabilities of skylights in popular construction shows such as The Block on Channel 9. Skylights can provide several advantages to homeowners. They can increase the overall value of your home, and they can resolve issues in stuffy, cold or dark rooms.
Benefits of skylights
Let natural light in
Save on energy costs
Aesthetic changes add to the resale value
Make your home feel bigger
Building with environmentally friendly materials is a great way to eliminate waste and minimise damage to the environment. New green materials are being developed each year to make your home more sustainable. Many of them are more durable and cost-effective than standard building materials.
Popular green materials
– Green thermal insulation
– Structural insulated panels
– Recycled metal
– Reclaimed wood
– Engineered wood for cross-laminated timber buildings
– Cement made out of recycled plastic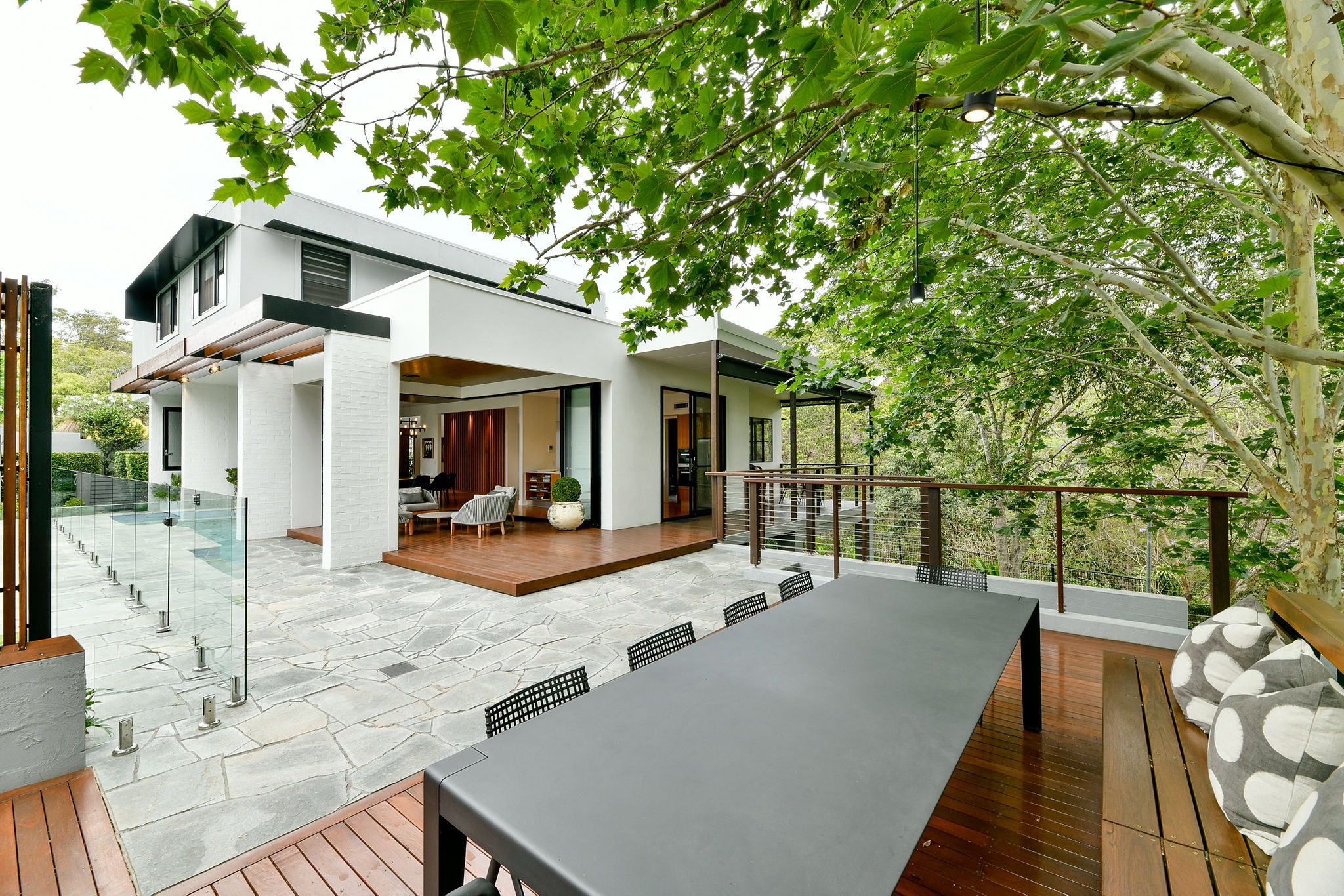 We can help you get started, no matter where you are in the planning process. Contact us on (07) 3899 6355 for a complimentary chat.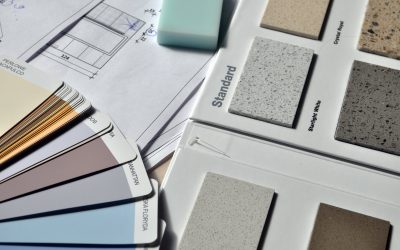 Building your own home is a life-changing process. It is also one of the biggest investments you will make. To enjoy the adventure, start by careful planning, realistic budgeting and take...
read more