RYCON Constructions deliver stunning commercial builds and luxury home renovations. Check out our top 5 projects to date!
1. Howard Street, Noosaville
RYCON Constructions renovated this stunning Noosaville 3-bedroom duplex to bring in a luxury, contemporary resort feel for the home. Featuring a 6 x 4 metre pool, open plan living space, and large windows to allow for natural light, it is no surprise that this build received several awards. These include 1st place for Multi-Residential (2 – 5 Storeys) Queensland, and the Sunshine Coast Building Design Awards for Multi Residential Project.
RYCON Constructions worked with Chris Clout Design on this project.  
Read more about this project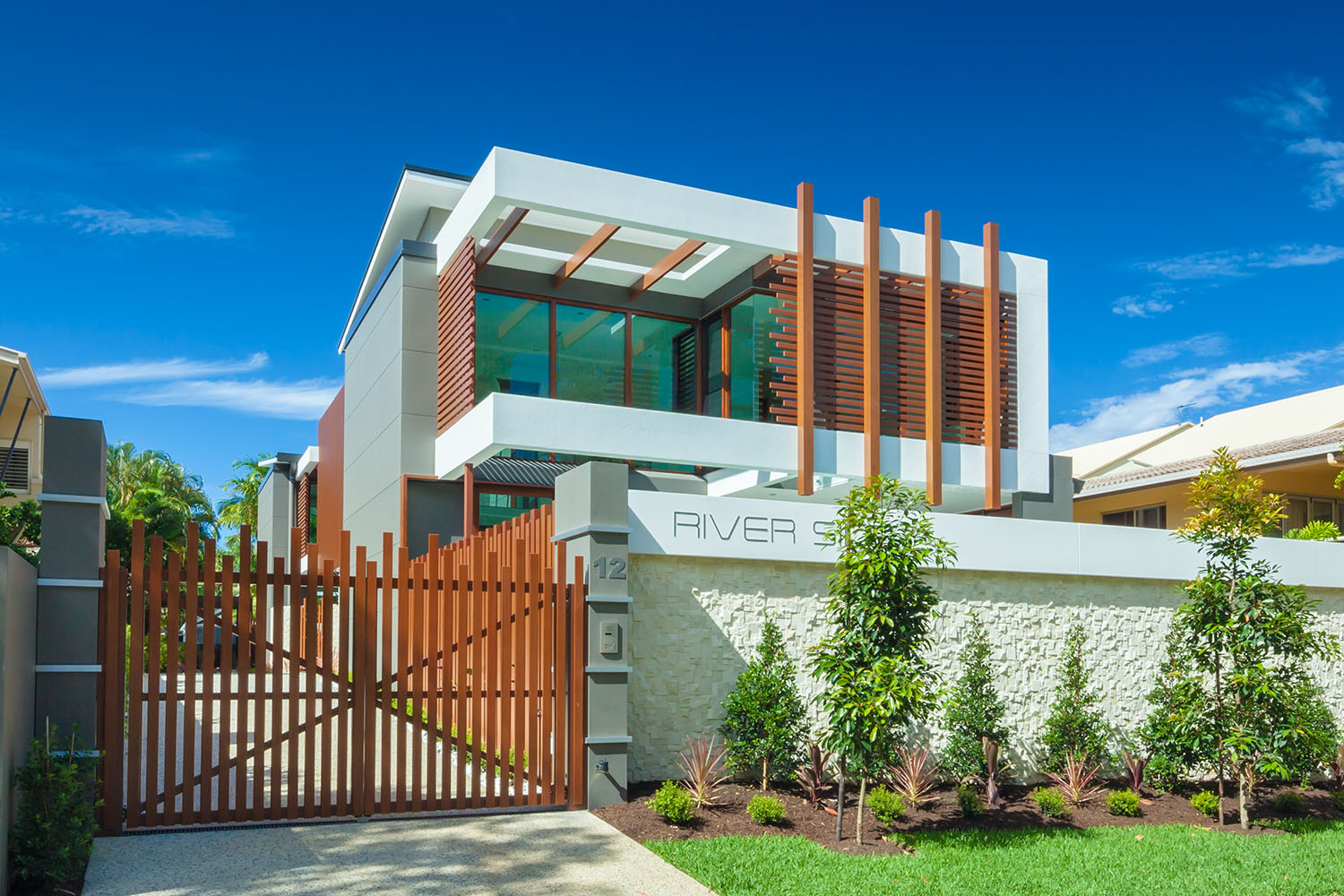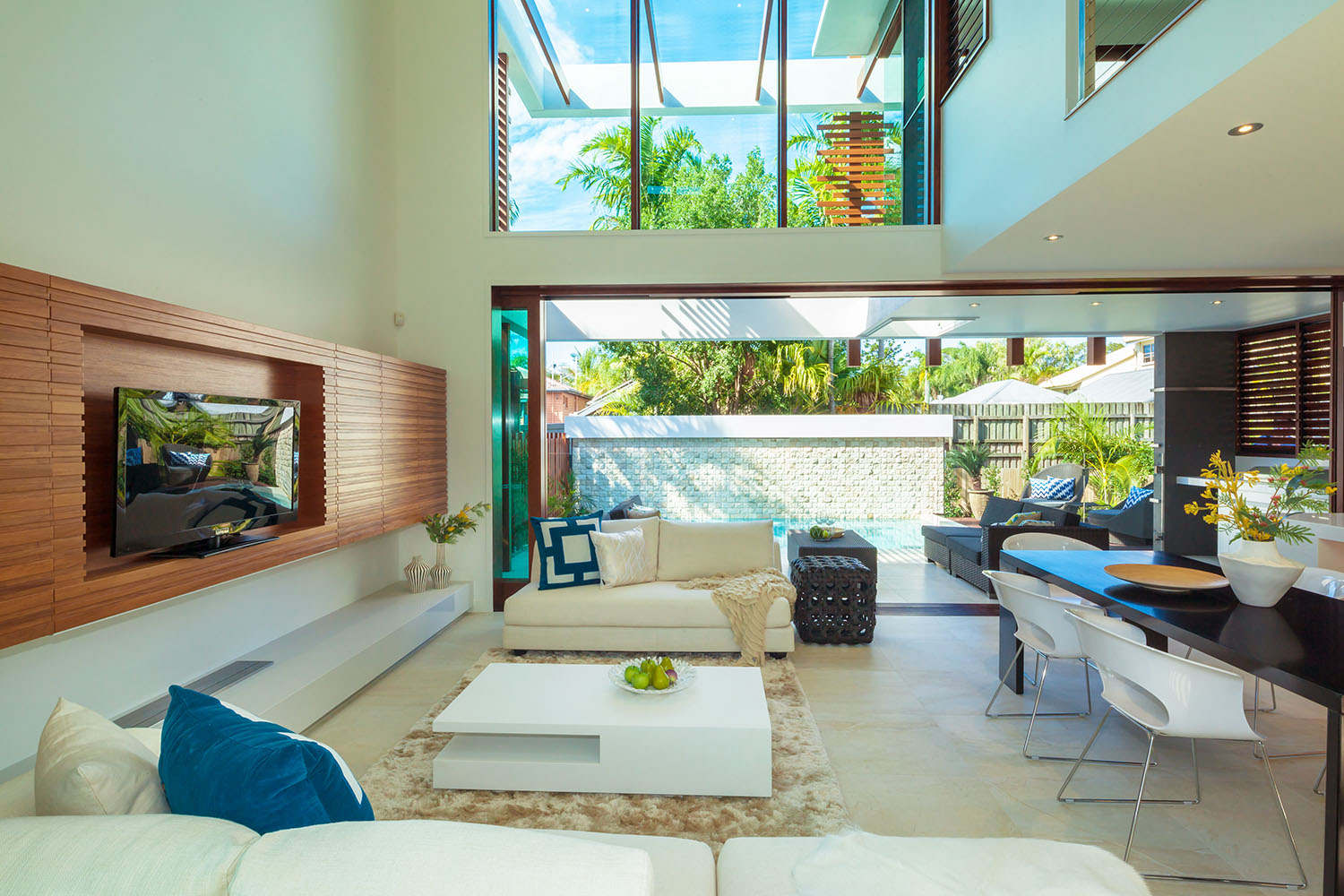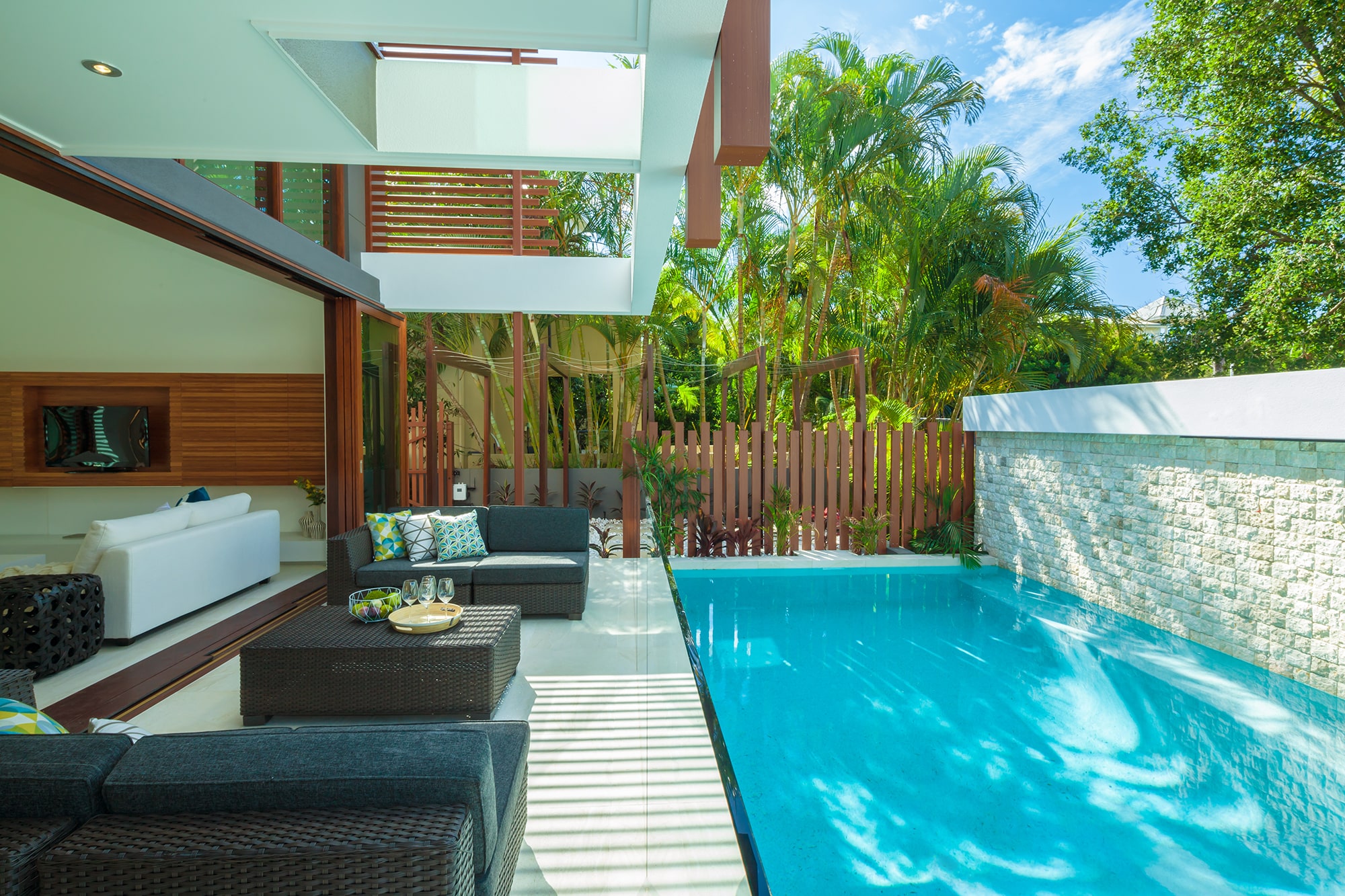 2. Colmslie Business Park
RYCON Constructions recently completed a $6 million commercial build for Colmslie Business Park.
Spread across 3 buildings, the 11 high-end office spaces feature modern architectural elements to encompass a luxe, industrial feel. Each space has been specifically built to allow flexibility in the internal layout to accommodate tenant requirements.
RYCON Constructions worked with Polished Concrete Floors Australia, ARMA Construction and Elevation Architecture on this project.
Read more about this project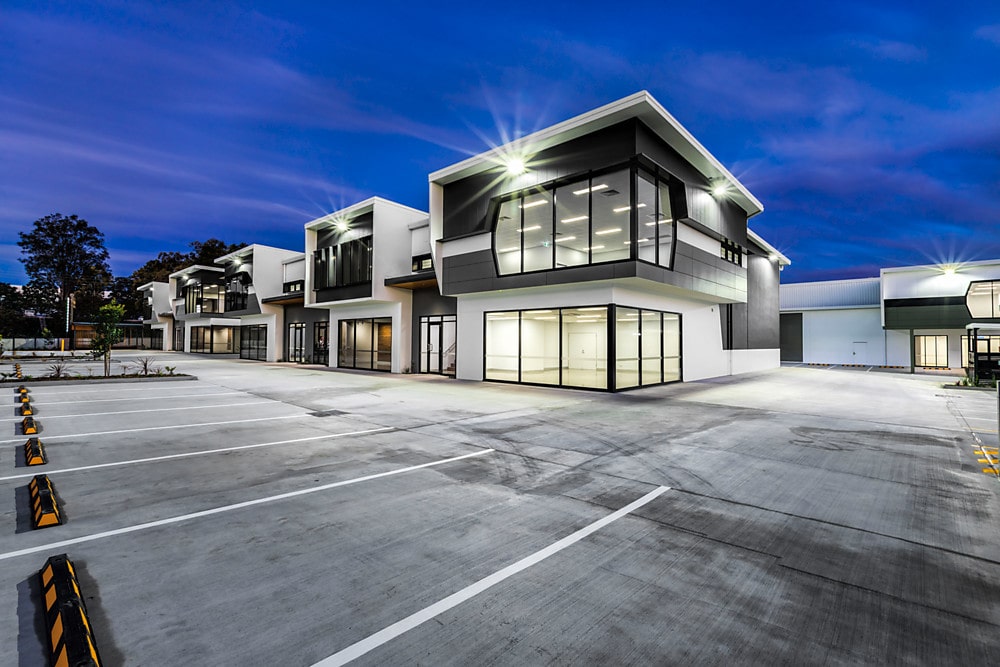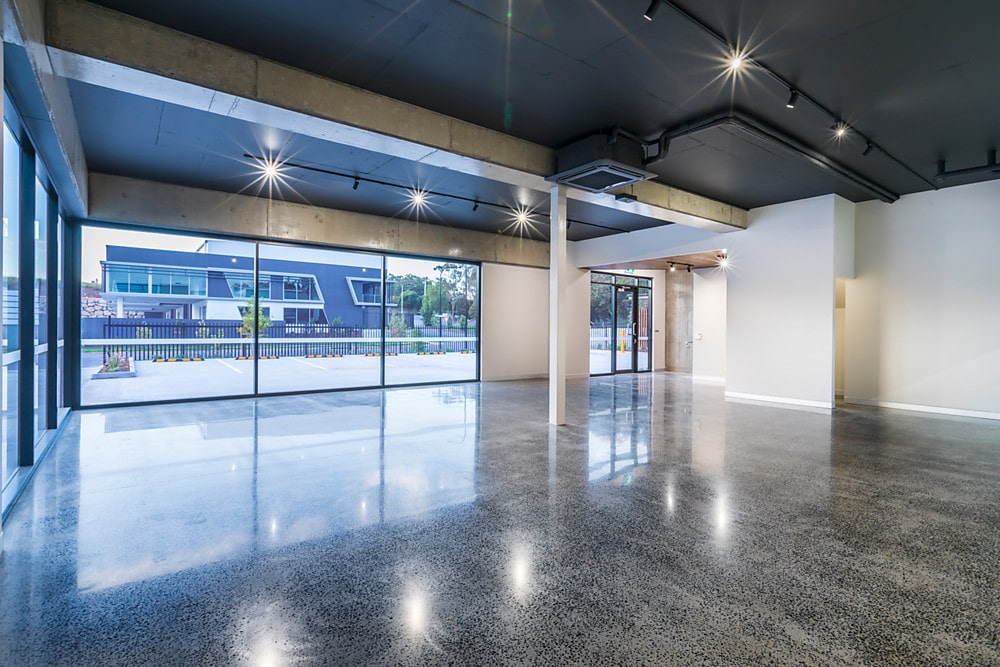 3. Tristiana Drive, Bardon
RYCON Constructions renovated this beautiful Bardon home, transforming it into a stunning abode with warm accents and natural lighting.
We loved bringing the outdoor elements inside to create a truly unique look. The timber elements paired back with the black framed floor-to-ceiling windows and doors create depth and space within the home.
RYCON Constructions worked with Skyring Architects on this project.
Read more about this project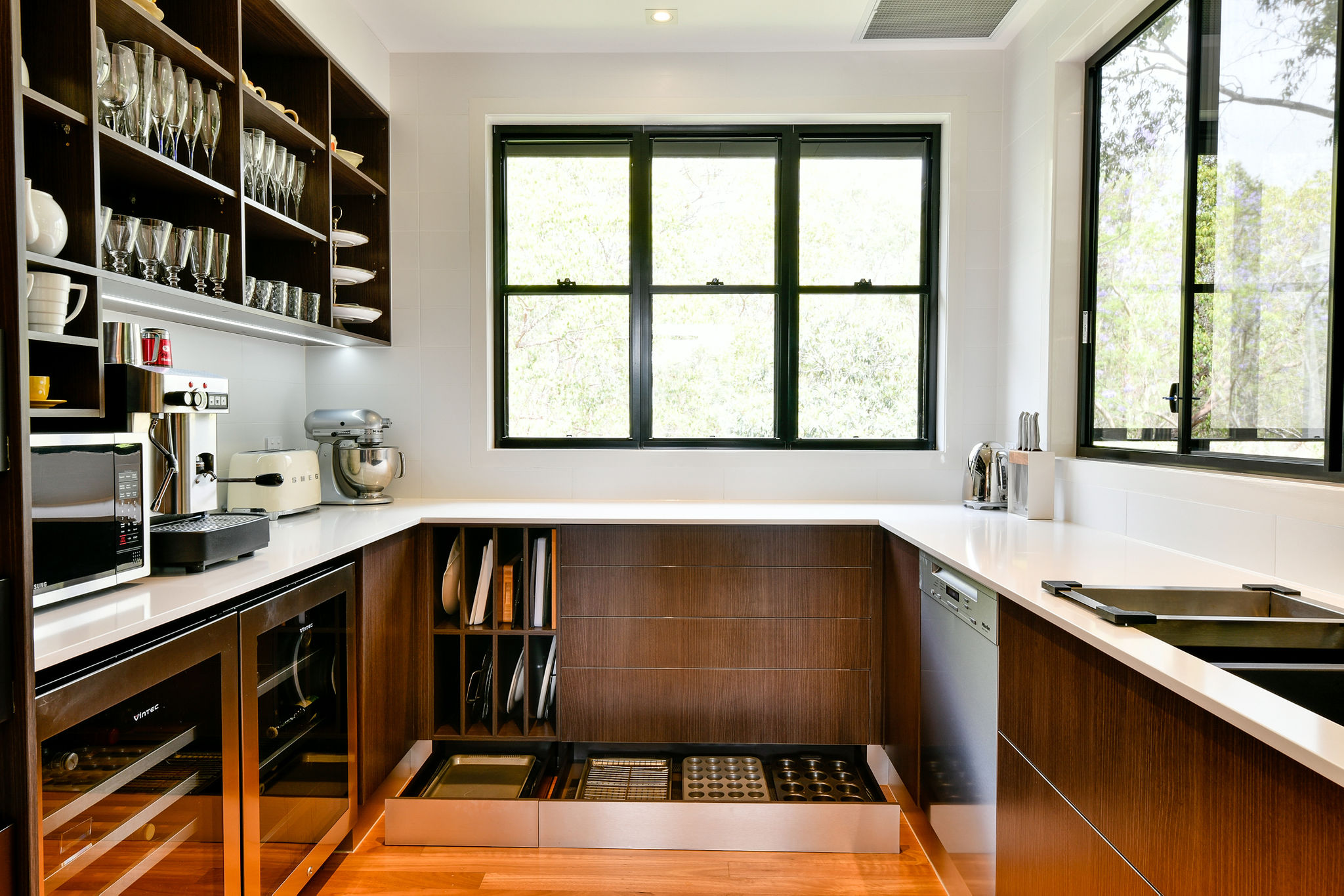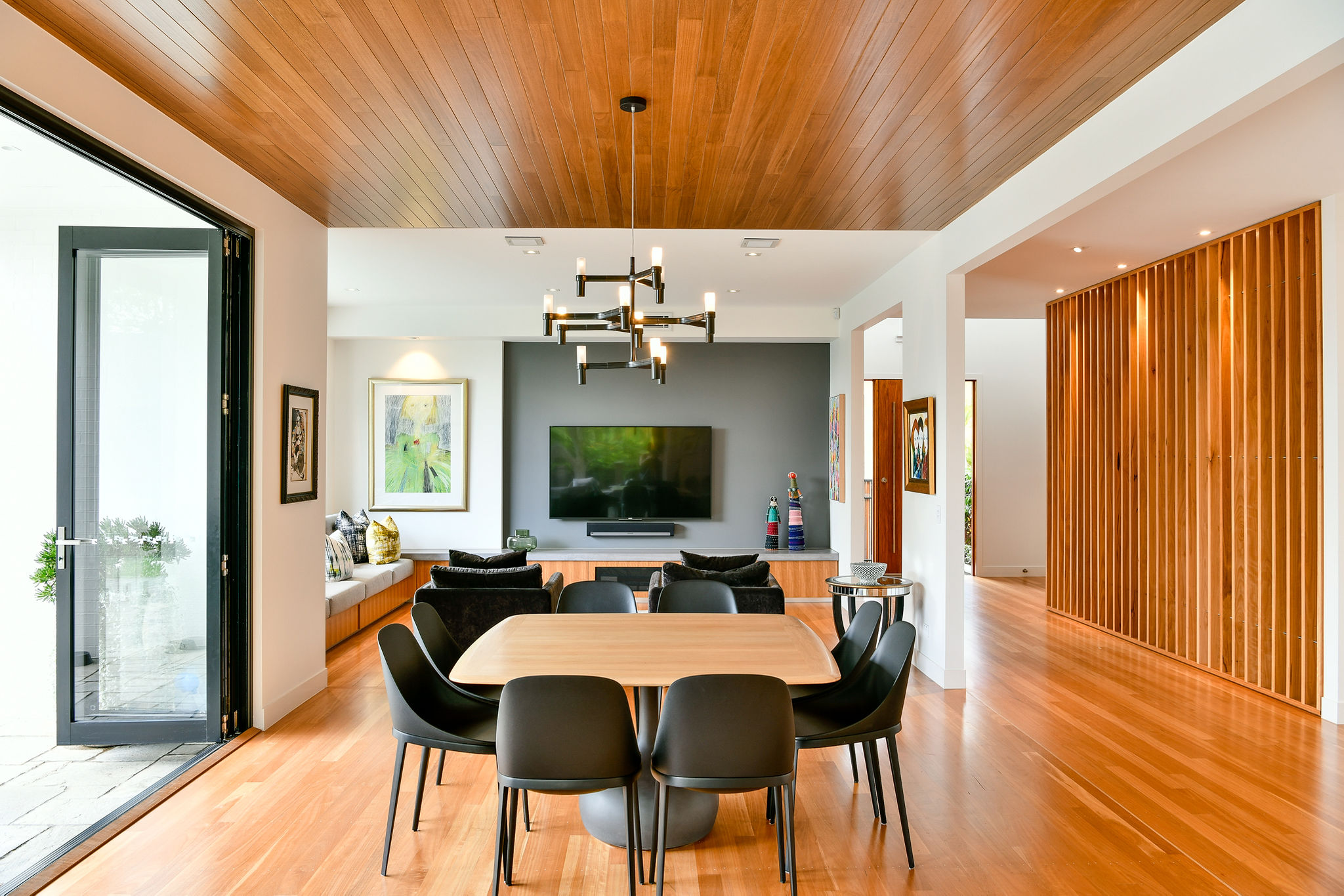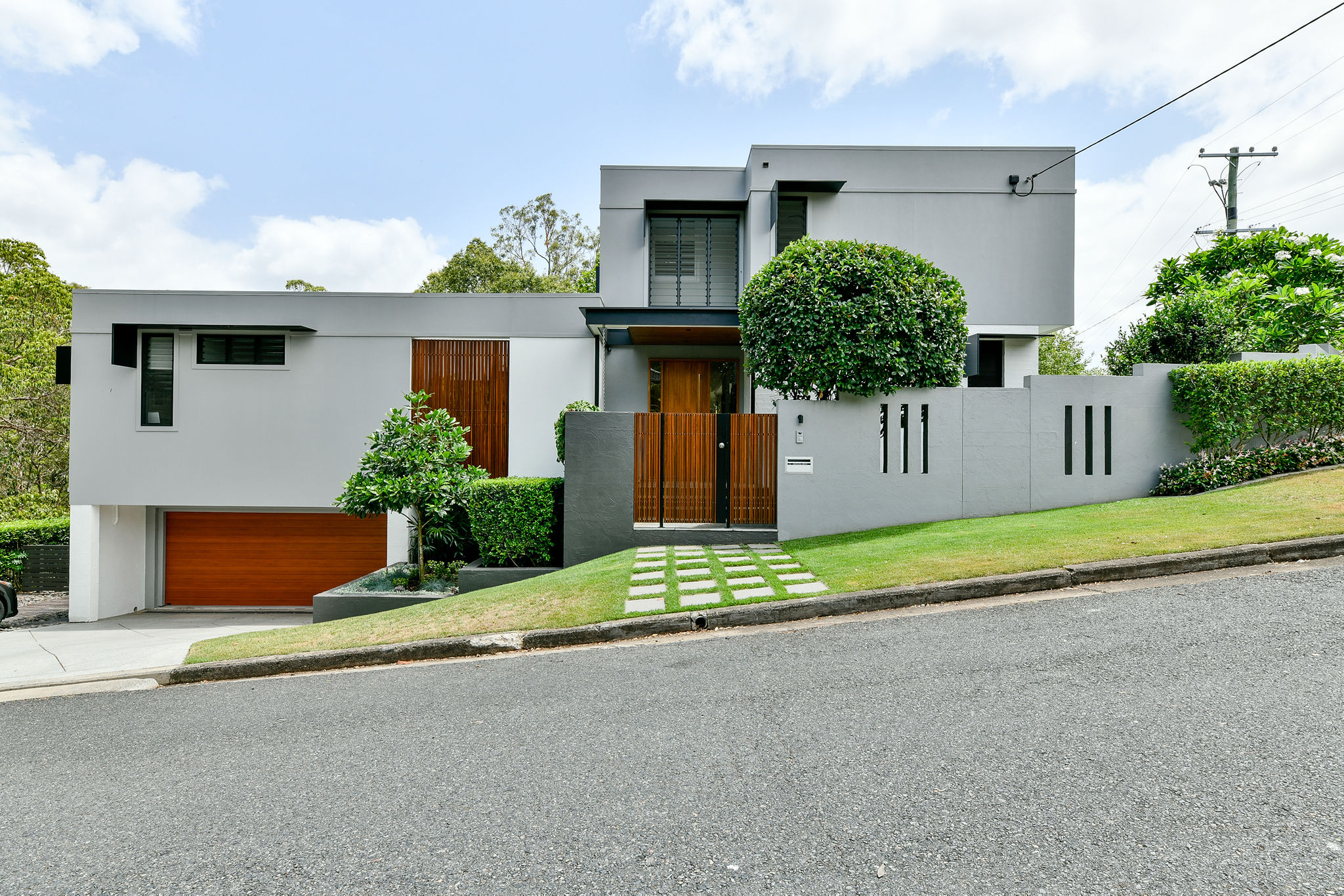 4. The Overflow Estate 1895 Cellar Door
RYCON was recently involved in this exciting commercial Cellar Door project, blending the history of The Overflow 1895.
Located on the lakeside and nestled within the gumtrees, the Overflow Estate's 1895 Cellar Door spans the Beaudesert-Boonah highway and fronts the Lake Wyaralong Dam. The team utilised steel, aluminium, glass, timber, and an off-form concrete blend enhance the tranquil bush landscape.
Read more about this project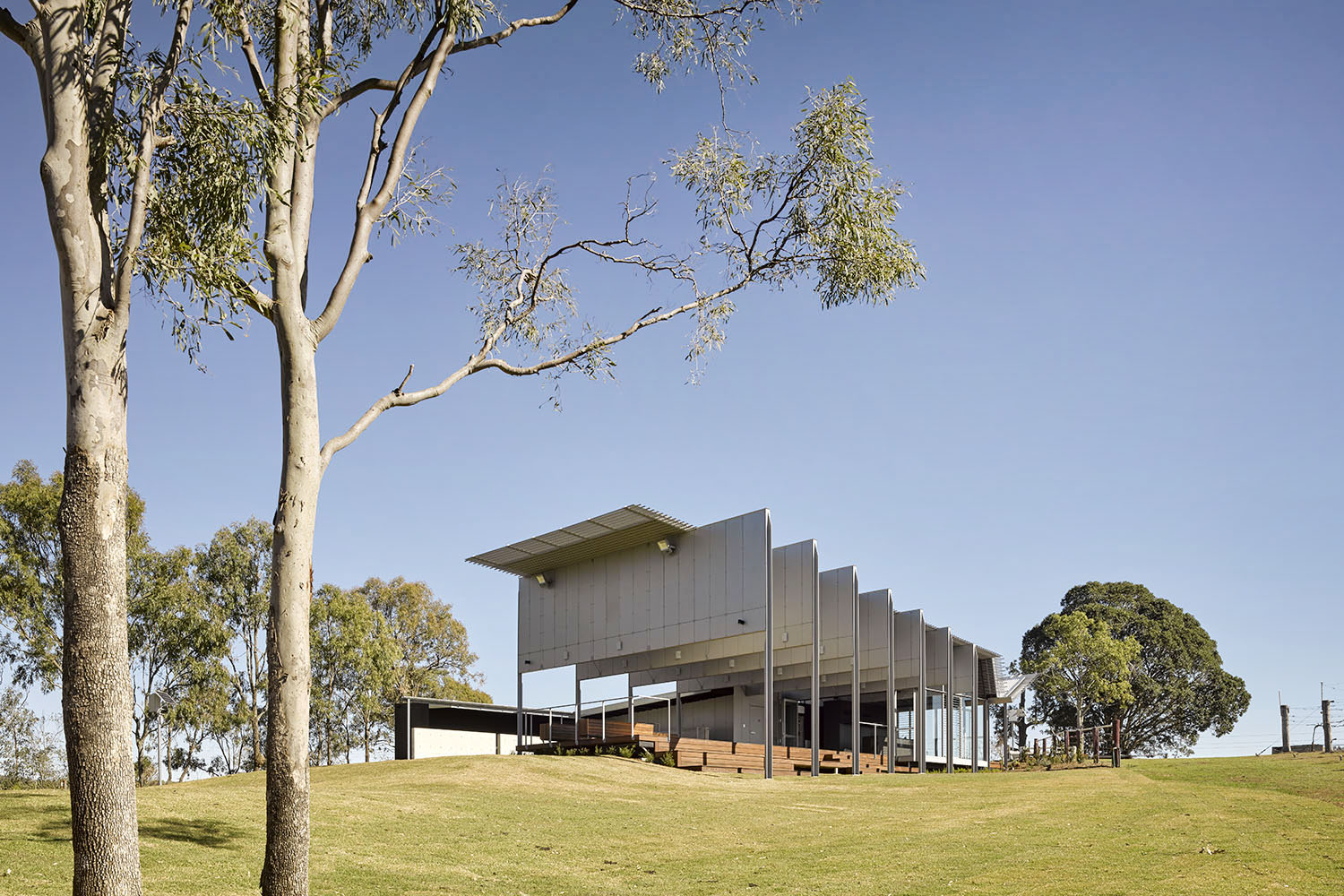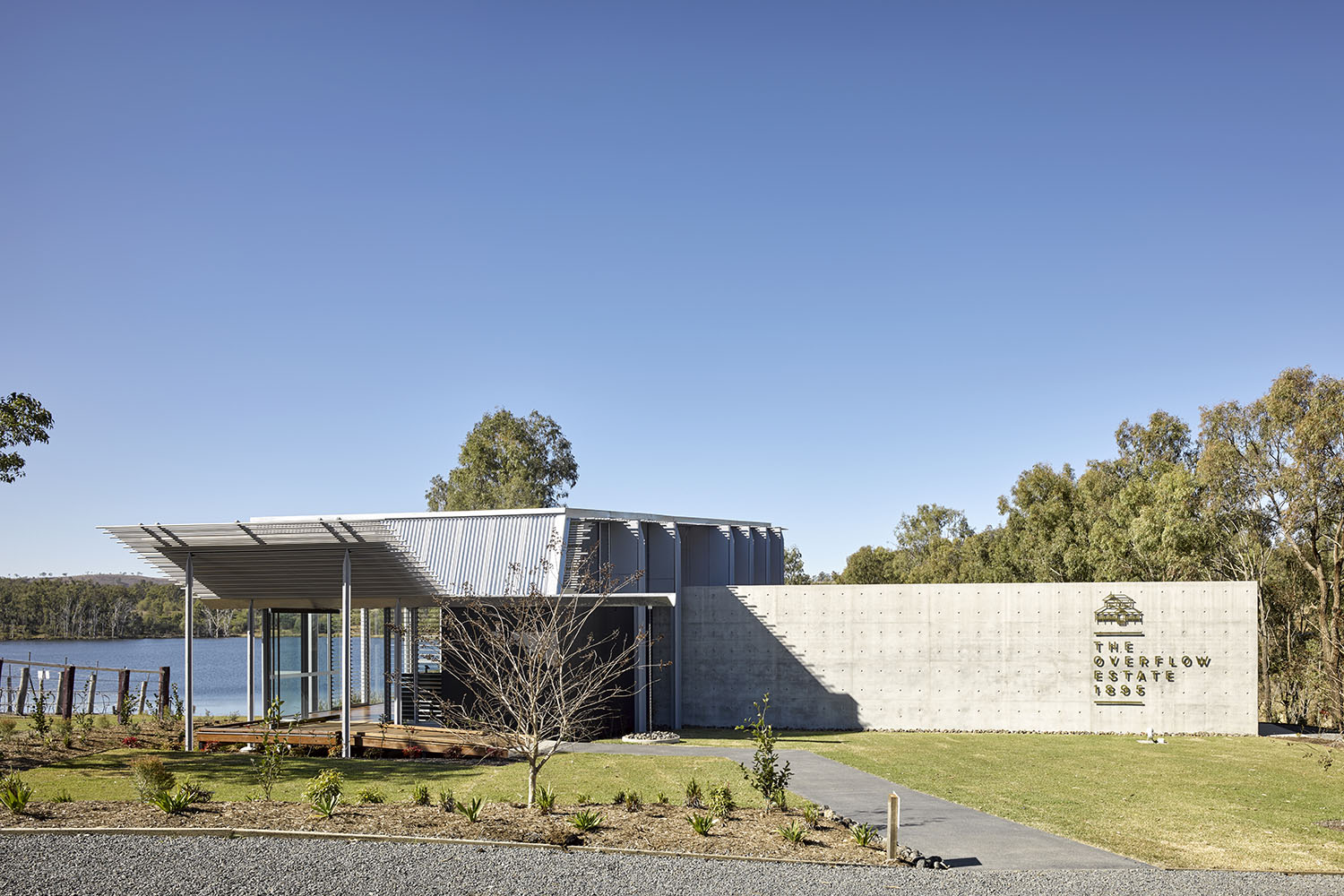 5. Vidgen 
The construction of this luxury home was undertaken by RYCON Constructions. The existing 1990's-built Kenmore residence was modernised through the refurbishment of the entry, kitchen, living space and the new outdoor living space. The entry pool was paired with a water feature, alongside subtropical landscaping.
RYCON Constructions worked with Margaret Ward Architects and Matt Franzmann of Form Landscape Design on this project.
Read more about this project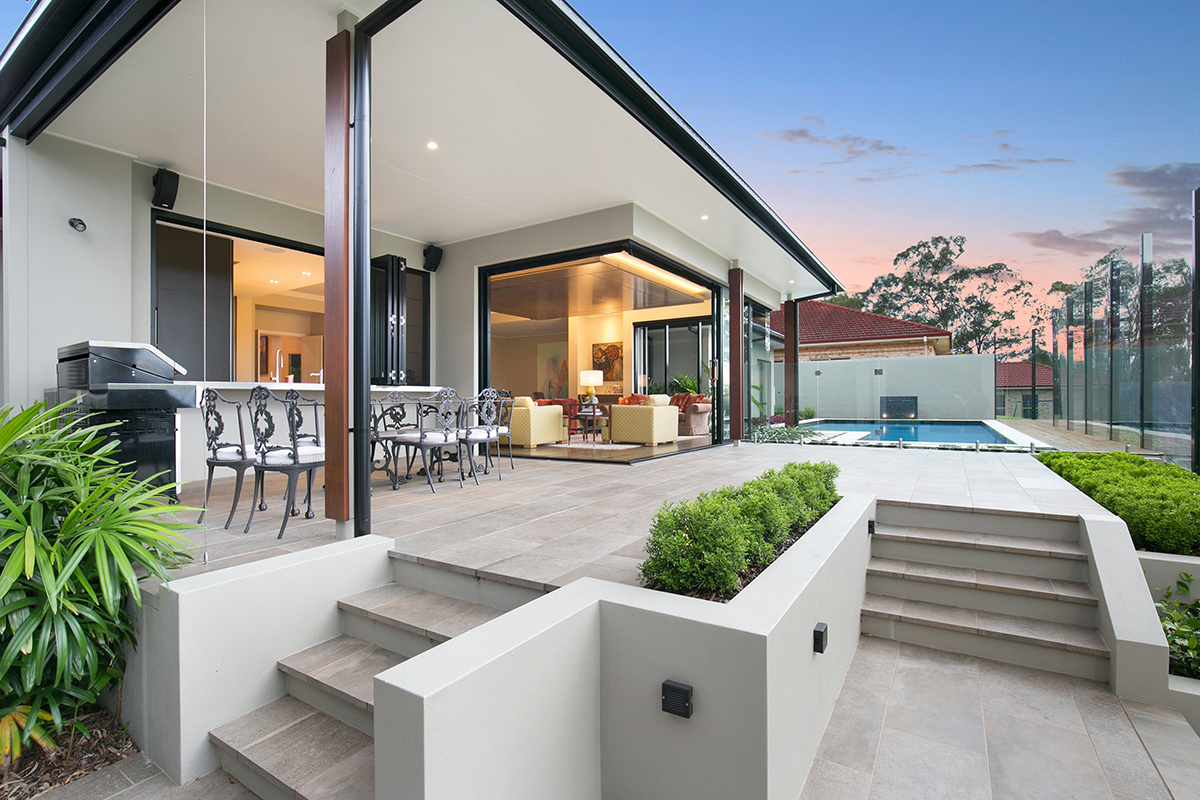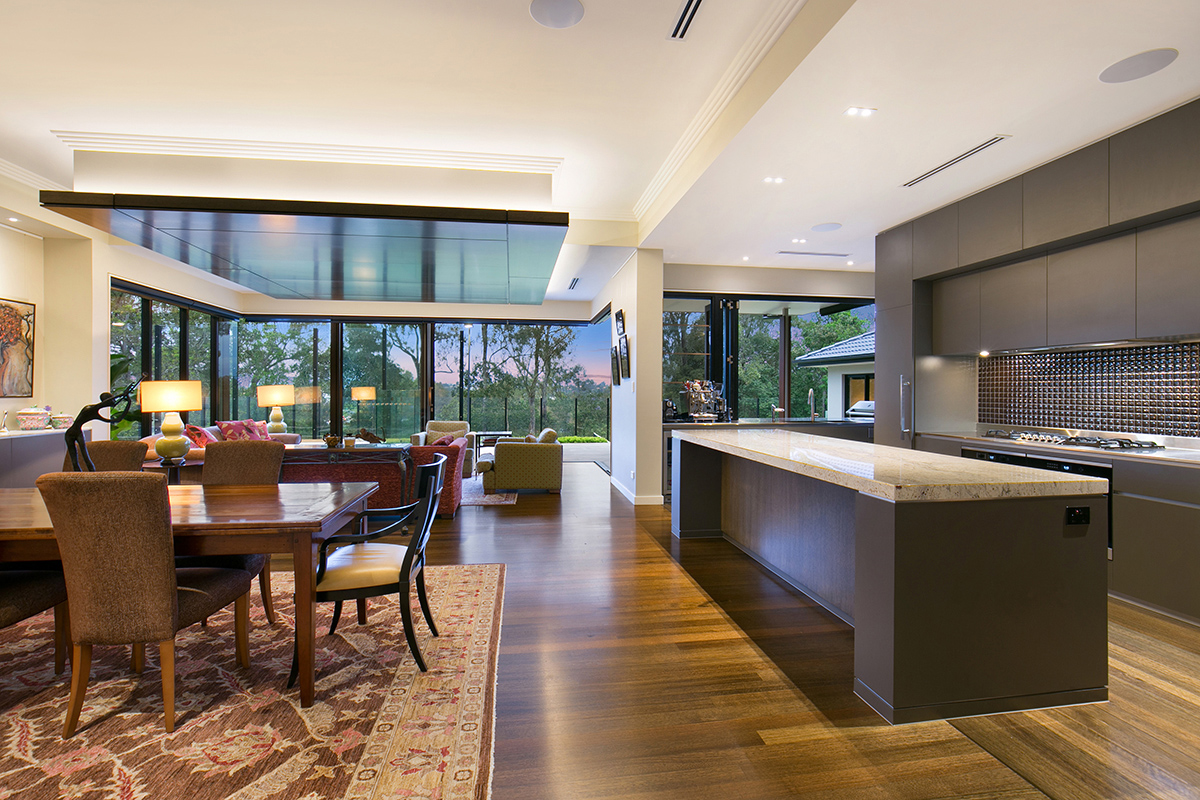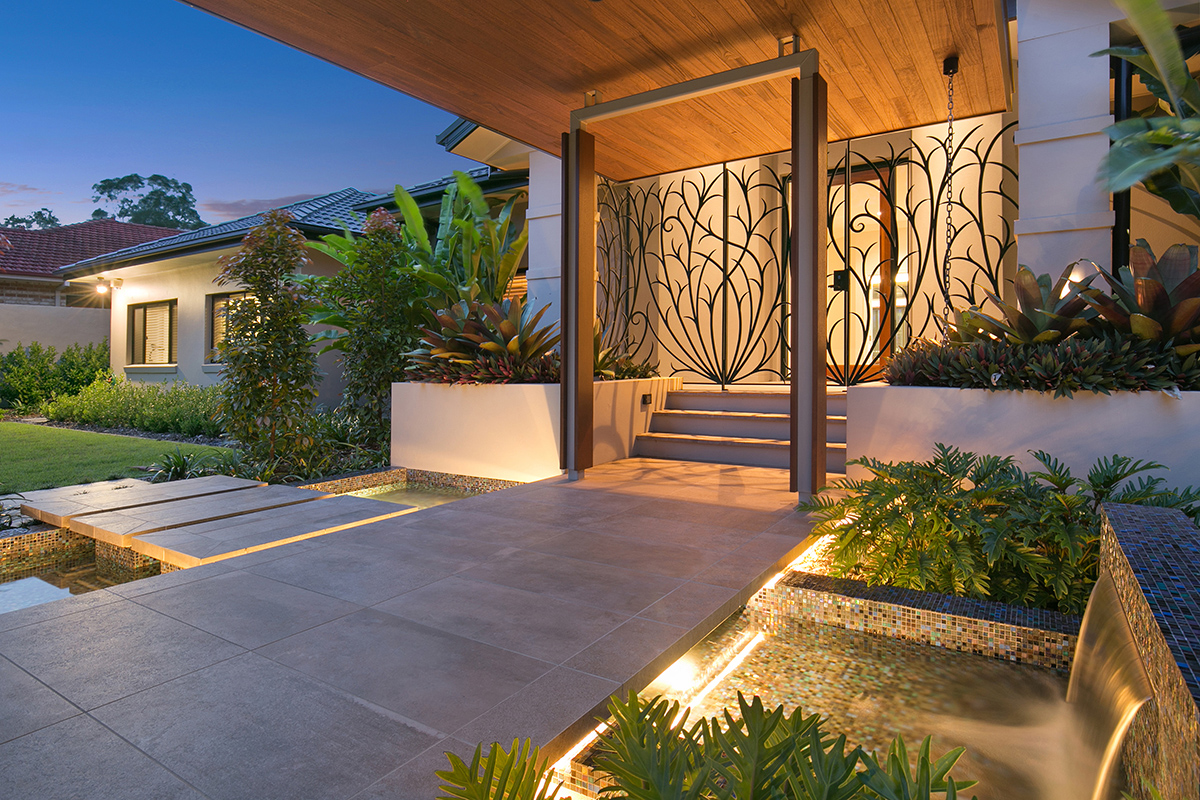 Contact us for a complimentary consultation to see your luxury home and renovation dreams come true! Simply click here and we'll be in touch or call 07 3899 6355.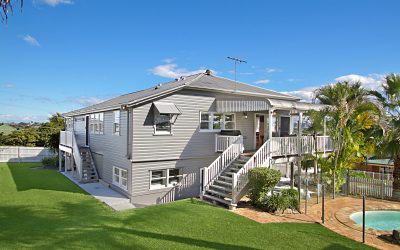 Queensland is known for our unique 'Queenslander' timber homes, featuring VJ (vertical joints) walls, ornate archways and large decks surrounding the house, providing relief from the heat....
read more