We caught up with Brisbane interior designer, Sue Innes from i 4 Design & Style and Gerard Ryan from RYCON Constructions to chat about their most recent collaboration on a stunning bathroom and laundry renovation project in Dale Street, Coorparoo, Brisbane. 
Tell us a bit about i 4 Design & Style
SUE: i 4 Design & Style is my interior design studio. I love the scope of work my business offers and you will find me involved on every aspect of a project, from concept design to the delivery of construction drawings. My focus is 'hardscape interiors' which means everything on the inside of a building that is nailed down. I take on projects from a single room through to a complete building, and anything in between. These can be new builds or renovations. I have experience in small scale office fit-outs, retail design, commercial residential (apartment buildings and project homes), but my speciality is custom-designed private residences.
How long have you been working together and what makes it such an enjoyable partnership?
SUE: I have had the pleasure of working with Rycon Constructions for the past five years. Gerard demands a very high standard from his crew, and under his leadership the Rycon team take great pride in their work and prioritise high-quality design outcomes with an exceptional finish. This makes us a great fit for us, but the real magic is our shared down-to-earth, yet highly professional, approach to our work. We take on the challenges our projects present with both determination and a healthy sense of humour.
GERARD: I agree very much with the down-to-earth comment. You absolutely need to be grounded when you are working with people on their dream project. This investment is often the biggest and most significant one they will make in their lifetime, so it's important we maintain a balance of realistic goals and outcomes while working to achieve the client's vision, all while enjoying the process.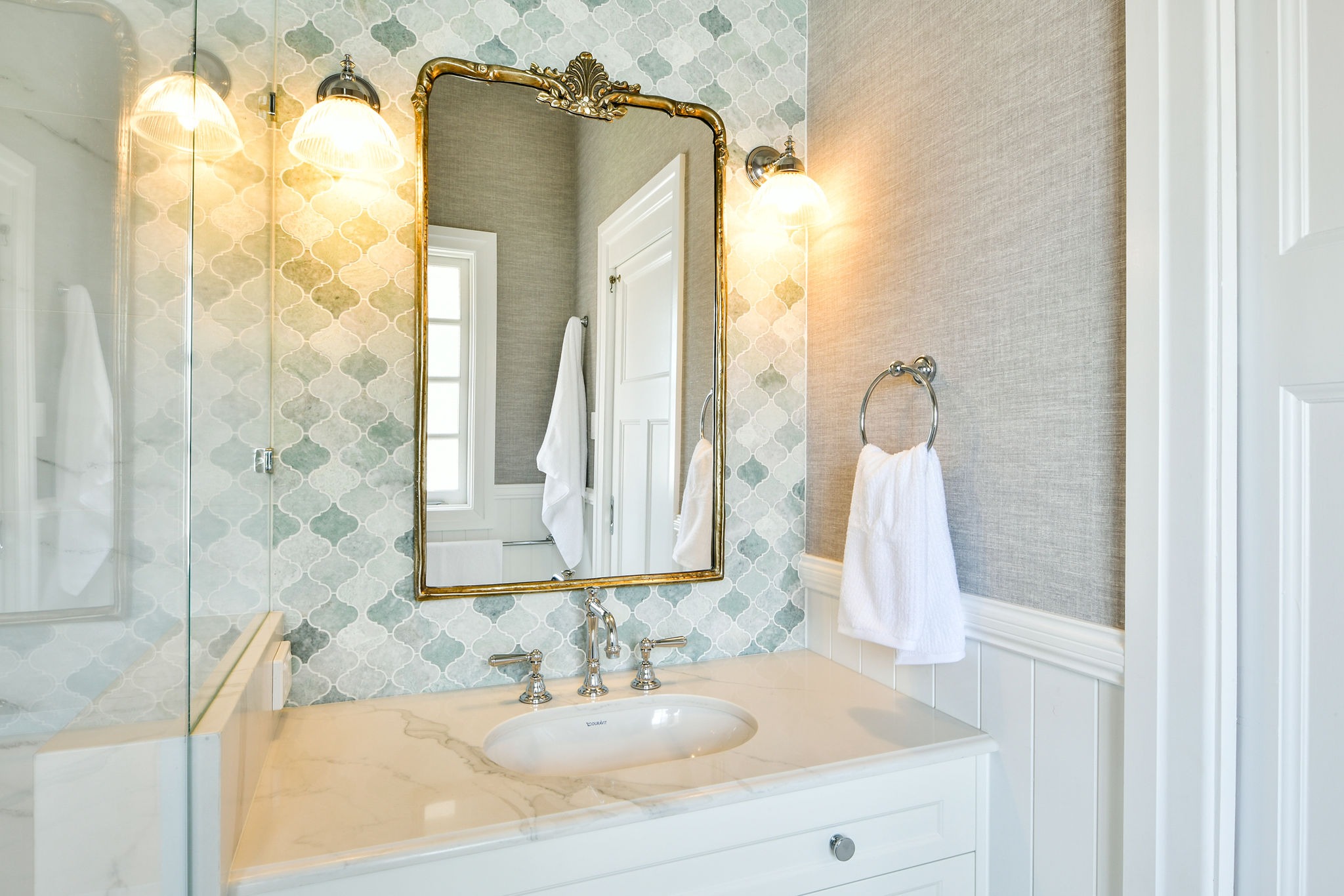 Tell us more about your most recent collaboration project at Dale Street, Coorparoo.
GERARD: This project was a perfect example of a client with a vision and working with them to bring that vision to life in the most spectacular way.
SUE: The Dale Street project presented an exciting opportunity to renovate the wet areas of a beautiful, quintessential Queenslander home: two bathrooms, ensuite and the laundry.
What was the client's vision and how did you both approach this project to meet the vision? 
SUE: The bathrooms had been renovated by a previous owner back in the 90s, which were looking quite tired. The current owner's vision was for luxurious bathrooms which referenced the home's original vintage with a boutique hotel finish. The main bathroom is centrally located and quite visible from the kitchen, so the solution for this particular space had to be grand.
The starting point was to assess if the current layouts were the most effective. New planning solutions for three out of the four spaces were proposed to increase their functionality. Luxury finishes and fittings along with exquisite detailing pull the whole look together.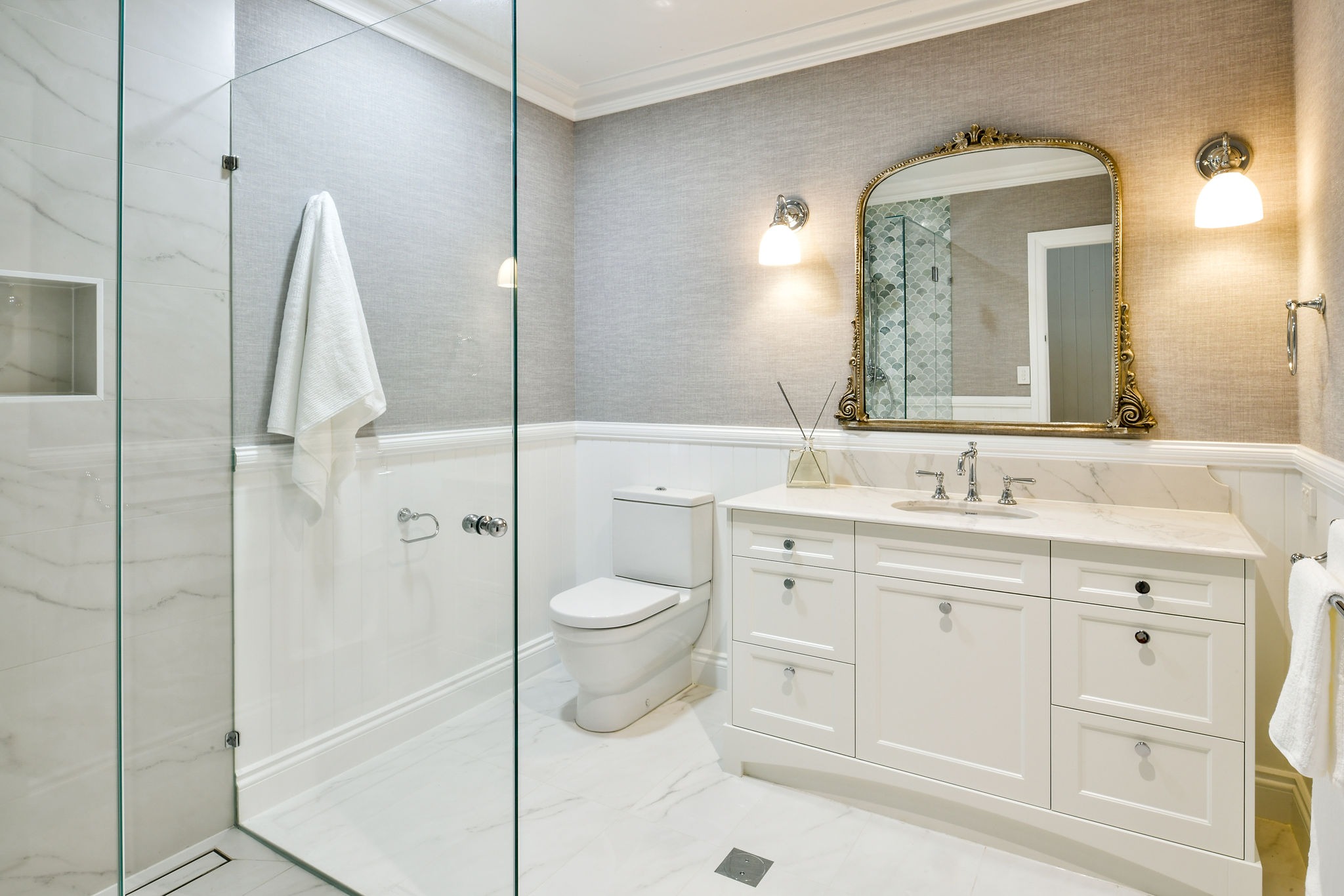 Were there any challenges you were faced with during this project? How did you work together to overcome them?
SUE: Probably the biggest challenge of the project was the homeowners living and (thanks to Covid-19) working from home during construction. Having your client on hand 24/7 is certainly handy for quick decisions, but it can also be very wearing and stressful for them to be exposed to the entire process.
GERARD: We worked around this by leaving one of the bathrooms functional while the other 3 spaces were being refurbished. This bathroom became the last space to be renovated. It was quite a juggling act with trades and programming, and this arrangement naturally increases the build program, so constant communication was required across all parties to ensure the disruption was minimised as much as possible.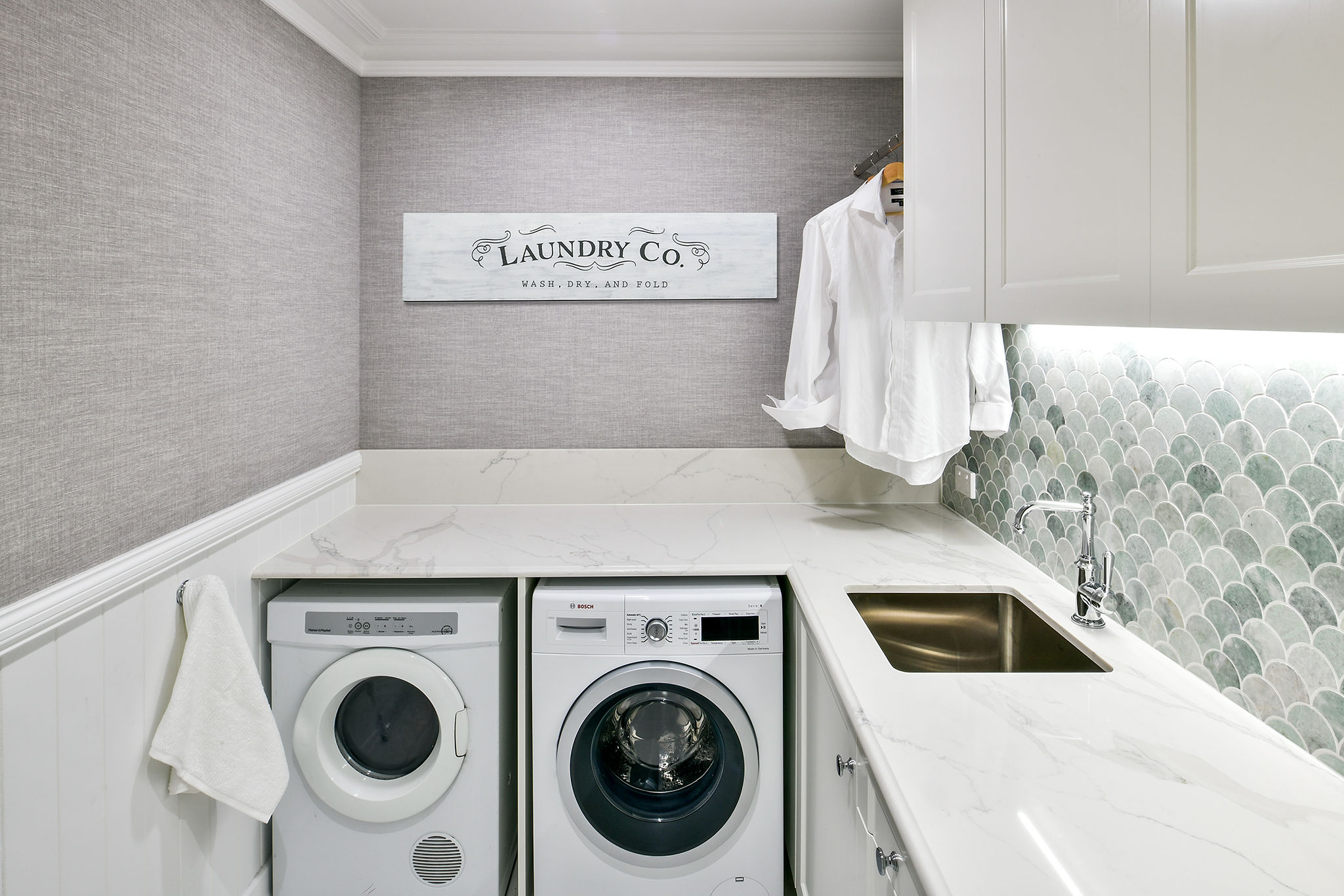 What is 2022 presenting in terms of interior design trends?
SUE: I'm seeing a very strong trend towards curves and earthy tones in the interior design world.
However, I find it a rare occurrence that a client wants their home filled with the latest design trends, but rather they want their home to reflect who they are, their values and the things that make them feel most content. After all, a home is one's sanctuary.
GERARD: We often find our clients are unsure of what direction to take when it comes to interior design. I've been building luxury homes for 20 years and I always give the same advice. You will live here, so you must love it. Design for you and your family first and we will guide you around functionality and popular ideas and trends.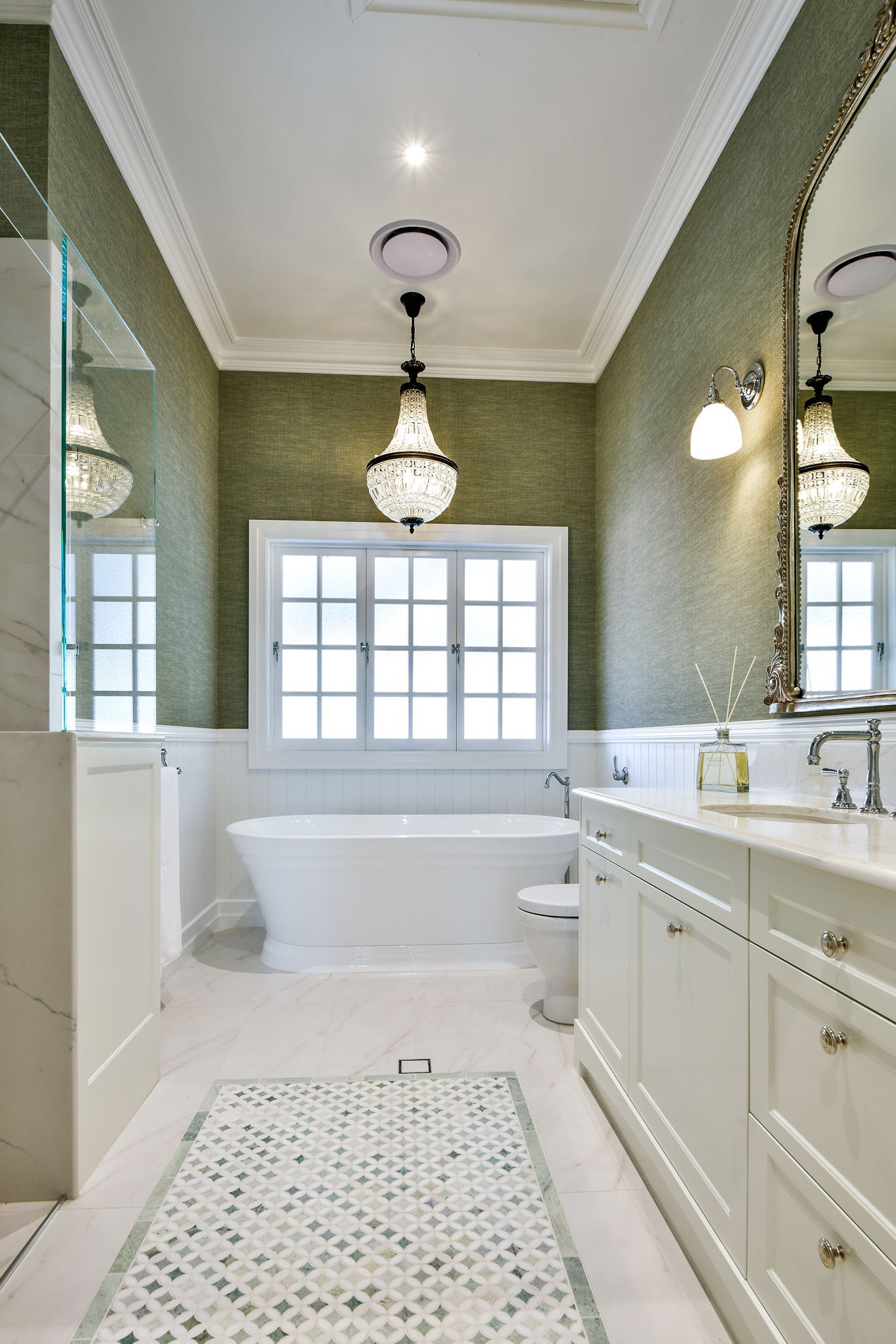 Describe your dream project
SUE: My dream project has always been to design a place of worship.
Design is about assessing all of the parameters – physical, functional and emotional – to come up with a satisfying solution for the end user. The symbolism and principles that underpin all religions make this design concept an exciting one for me.
Given the evolution of western society, I doubt this will eventuate. My fall-back dream project would have to be the conversion of an old church for another purpose – house, office or business. Dare I say, a kind of reincarnation.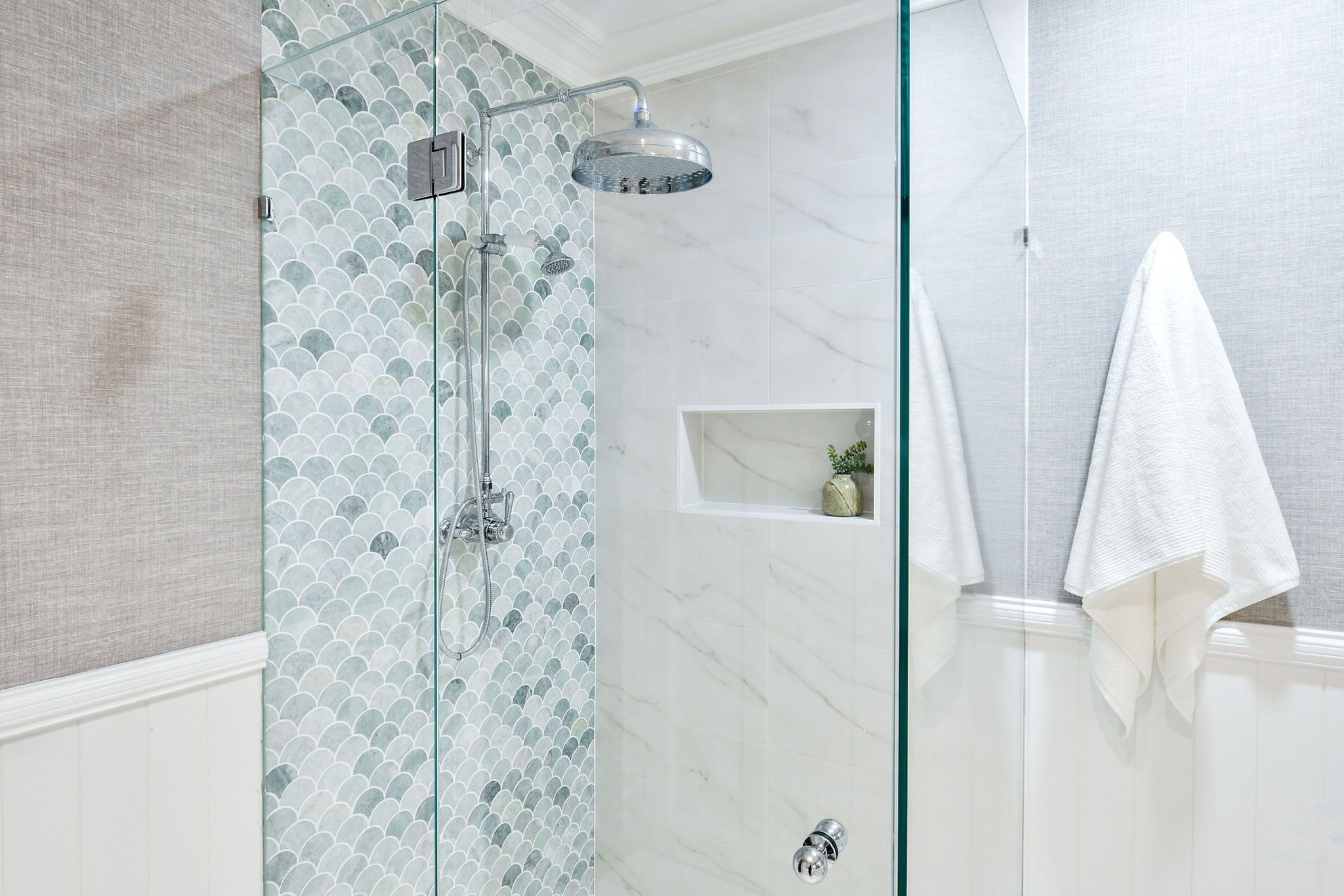 We can help you get started, no matter where you are in the planning process. Contact us on (07) 3899 6355 for a complimentary chat.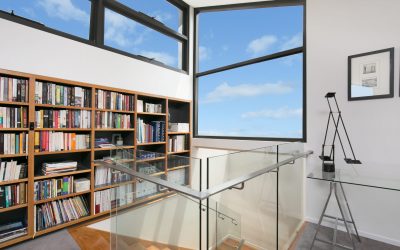 Whether your luxury home is nestled amongst greenery or situated along the bay, we all have our own idea of what it should look like. What makes a house unique is its notable features—whether that...
read more