As you begin the journey of building your dream home or commencing a major renovation, choosing your builder is one of the most important decisions you will make. Often, we rely on our friends or family for referrals, which is a great place to start. You might then check out the company website and their social media presence to get a feel for their professionalism, style and to view their previous and current projects.
We sat down with Gerard Ryan, Director of Rycon Constructions to gather his insights to what are the most important questions you should be asking your potential builder. After 20 years of building luxury homes and commercial projects, you could say Gerard knows a thing or two about the whole process.
While some of these questions might seem obvious, all of them are critically important to ensure a smooth process from the start to the end of your project. Remember, you're about to embark on a most significant spend; so, make sure you are protected and armed with the right advice.
1. Is your builder registered and insured?
Seems like a no brainer, but there are some builders out there who have skirted around this issue. For peace of mind, ask them upfront. Most reputable builders will already provide these details on their company letterhead and contracts or at an initial meeting.
In Queensland, any company or individual you engage to supervise or carry out building work that is valued in excess of $3,300, must have a QBCC (Queensland Building & Construction Commission) licence. It's the law.
Your builder should also be able to present evidence of their current Construction Insurance as well as their Current Public Liability Insurance. You should also be particularly careful when doing a renovation, to ensure the builder's insurance covers both the existing structure as well as the area of new works. You are responsible for advising your own home insurer that you are currently having building / renovation works completed on your home, regardless of whether you are still living on site or have moved out.
Once you have signed a building Contract, your builder will also be required to pay the QBCC Insurance and provide both you and the certifier a Certificate of Insurance relating to your site for the value of the build.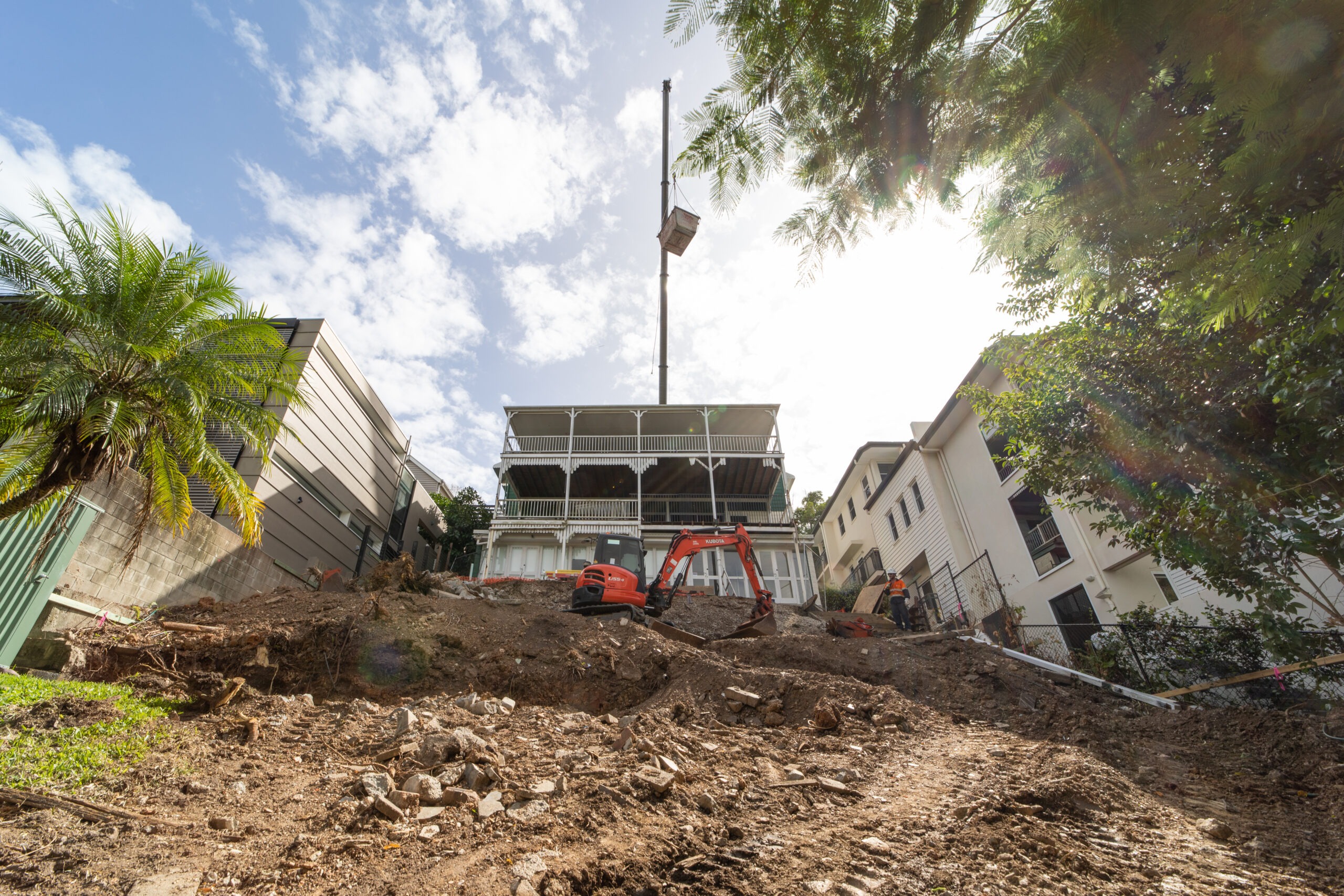 2.

What is your experience with our type of build?
Ask your builder how long the company has been in operation, and how long their project managers have been in the industry. Everyone has to start somewhere, however years of experience will be your best asset when challenges are presented midway through a project.
Some builders specialise in certain types of builds so make sure you view their website gallery to ensure their building style matches your vision and budget.
For example, if you're planning on renovating an iconic Queenslander, put that trust in a company who understands the nuances of these classic homes and honours their tradition. At Rycon, we have renovated countless Queenslanders and while working through their existing structure can sometimes expose curveballs, our experience allows us to identify these early in the project to eliminate problems during the build.
Check to see if your builder has won any industry awards. Building associations like Master Builders, independently award only the best in class and these awards are not handed out without considered attention to detail.   This is a great way to ensure you have a reputable builder. RYCON Constructions has won several Queensland Master Builder Awards over recent years at both state and national level.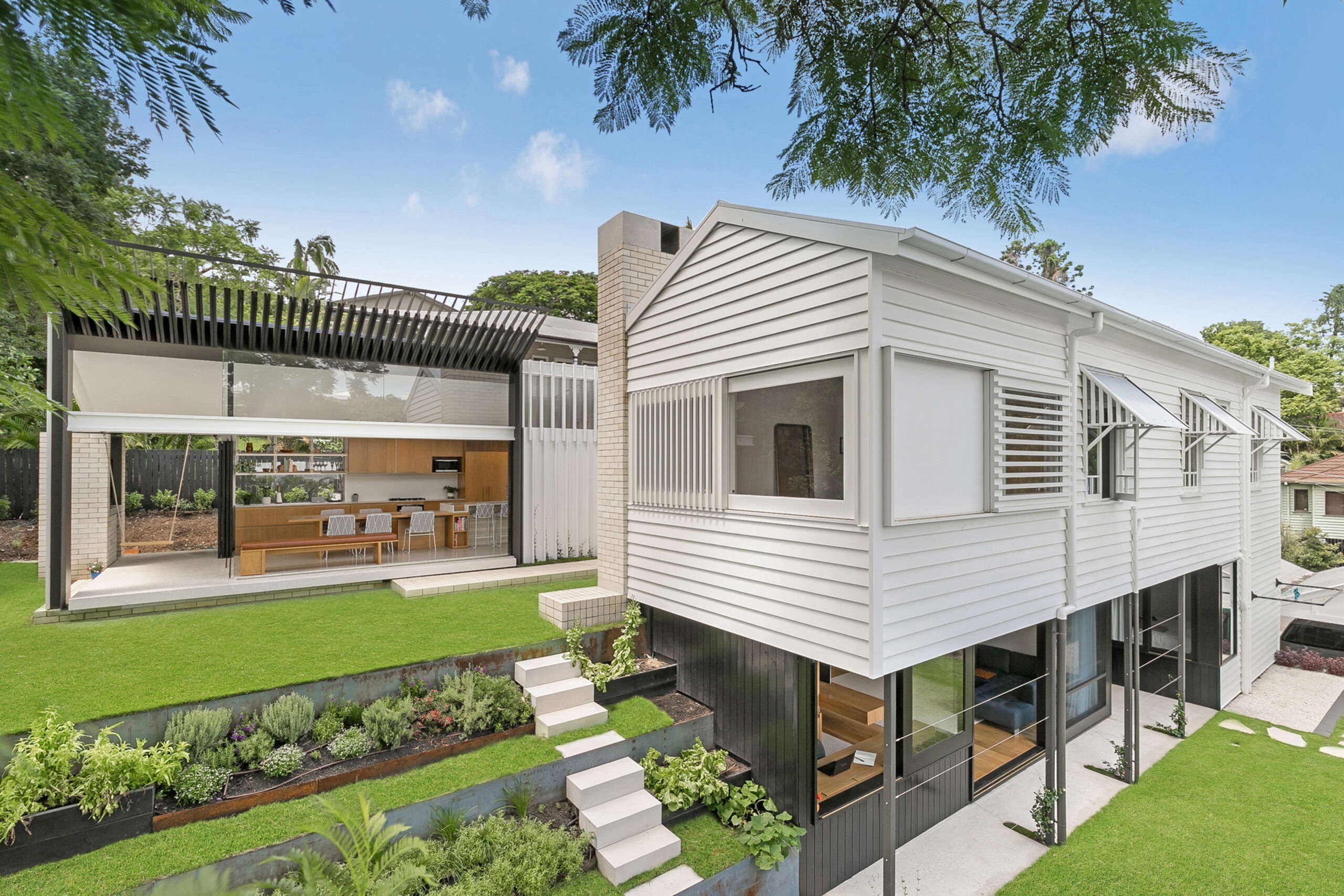 3. What is included and excluded in the service?
Don't make your decision based purely on the best quoted price. A new house build or renovation is a significant investment, so ask the questions up front to understand exactly what is included in the quote. It's often too late to change your mind once a project has commenced.
Examples of some exclusions that must be paid for could include:
QLeave Insurance – if not in your builder quote, you will need to pay this
Council Fees
Services Connection Fees – eg Energex or gas
Plumbing and water connection fees
Final Building Approval Certification
If getting two or more quotes, take the time to do a detailed comparison schedule so you are comparing quotes, apples for apples. What appears to be a cheaper price is not always the case when you add back the items excluded from a quote. Remember, you always get what you pay for so always ask this question:
"Is this builder capable of building my biggest personal investment that I want to see appreciate in value over the coming years?"
4. What is your building process?
It is helpful for you and your builder to be on the same page and timeline right from the start. Unplanned delays in programming can sometimes be costly, so ensure you understand each step of the building process before you start. Your builder should guide you through that process as, for many of us, this may be the first time you have been involved in a house build project.
At RYCON Constructions, we talk through the process in detail with our clients. This is a helpful process for full transparency and understanding. If any of the steps are not clear, ask for clarification.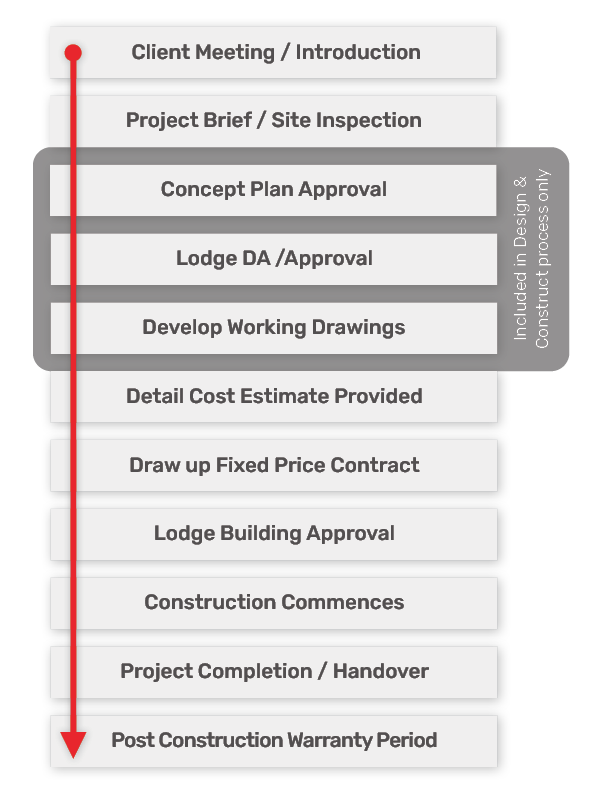 5. How will you communicate with me through the construction process?
Ask your builder if you will have regular meetings and confirm if they will be in person or over the phone. Prior to your first meeting, write out some simple questions to tick off as you go.
Can we send you emails? If so, what is the expected turnaround time for them to be viewed? Remember builders are on site working on your project and are not able to always view and respond to emails during this time.
What happens if there is a variation notice? How will you let us know? If variations are required, Rycon will always provide a quote and seek your approval before proceeding with the works.
What if I have a question – who do I call? At Rycon, we assign a designated site foreman for your project and a site manager. They will be your go-to for any questions that arise outside of scheduled meetings.
Will there be regular onsite meetings? We believe regular communication is critical to ensure your project runs smoothly. At Rycon we schedule a minimum fortnightly onsite meeting to allow clients to view progress and also ask questions with the site foreman.
How can we check our project progress? There are now a few reputable construction apps available and at Rycon we use Buildertrend. Here you can view daily logs to remain up to date with what has happened on your site that day.
6. How will you protect our property?
This one is important and often overlooked. Ensure you find out about your builder's quality control systems.
What is the warranty period? In Queensland, the work is covered for a period of 6 years and 6 months from the date (whichever is earlier) the premium is paid, a contract is entered, or work is commenced.
What happens when the builders leave your property at the end of the day, particularly before lock-up stage? At Rycon Constructions we install security fencing and on-site cameras to help minimise the risk of unauthorised access. The team ensures all access areas are locked wherever possible as the project progresses to lock up stage. In the event of unforeseen weather events (very topical for most of us now) Rycon will provide temporary tarps wherever possible to prevent water damage.
And finally, ask your builder about their suppliers, to ensure they are using only reputable ones. Rycon Constructions has been in the building game for over 20 years and have developed long standing relationships with many key suppliers. This means that you have peace of mind knowing that warranty periods will be honoured and if there is a problem, Rycon will speak to the suppliers to get them back to fix any issues.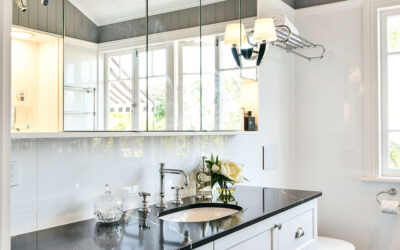 The Queenslander bathrooms you wish you had   There is something about a beautiful bathroom that adds an understated charm to the place. A custom bathroom that compliments the aesthetic of your...
read more