The 
Queenslander bathrooms 
you wish you had 
There is something about a beautiful bathroom that adds an understated charm to the place. A custom bathroom that compliments the aesthetic of your house is the perfect finishing touch to any dream home. Check out our latest project for some bathroom inspiration!  
RYCON Constructions completed a double bathroom renovation for a Queenslander luxury home in Yeerongpilly. With the focus being to modernise the house without losing the integrity of the property's original era, the Brisbane bathroom renovation was completed within seven weeks, with the owners able to remain living in the home throughout the renovation.    
Bathroom 1 – Marble
d 
Elegance 
The master bedroom en suite, walk-in-wardrobe, and powder room were renovated to create a sophisticated addition to the Queenslander. The star of the space is no doubt the dramatic elegance derived from the marbled and white elements.   
Beautiful basins paired back with symmetrical lighting and cabinet draws give order to the room without overwhelming the space. 
Finally, marble tiling on the walls and floor complement the traditional style fittings and fixtures of the space, and the clear glass shower visually increases the size of the room.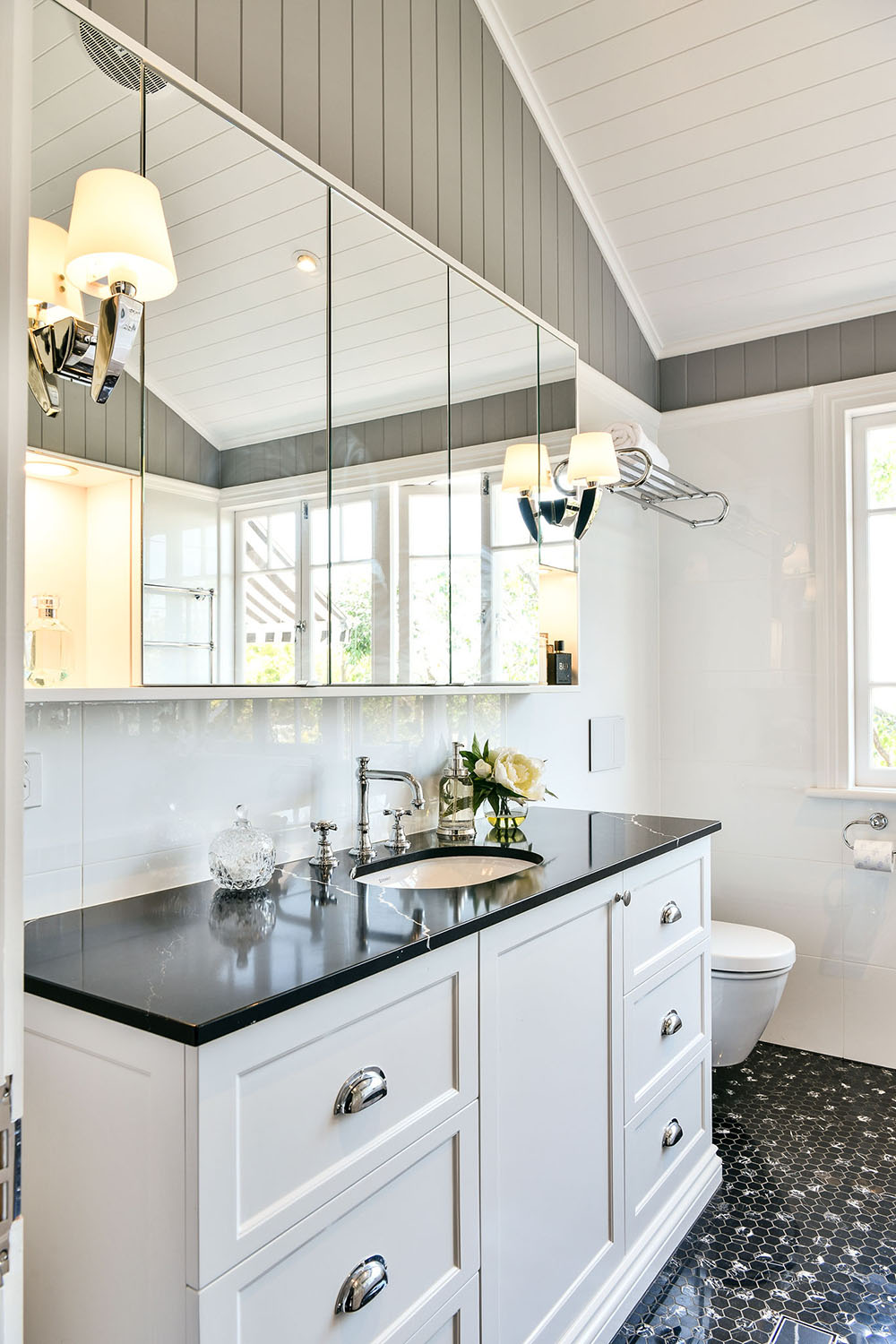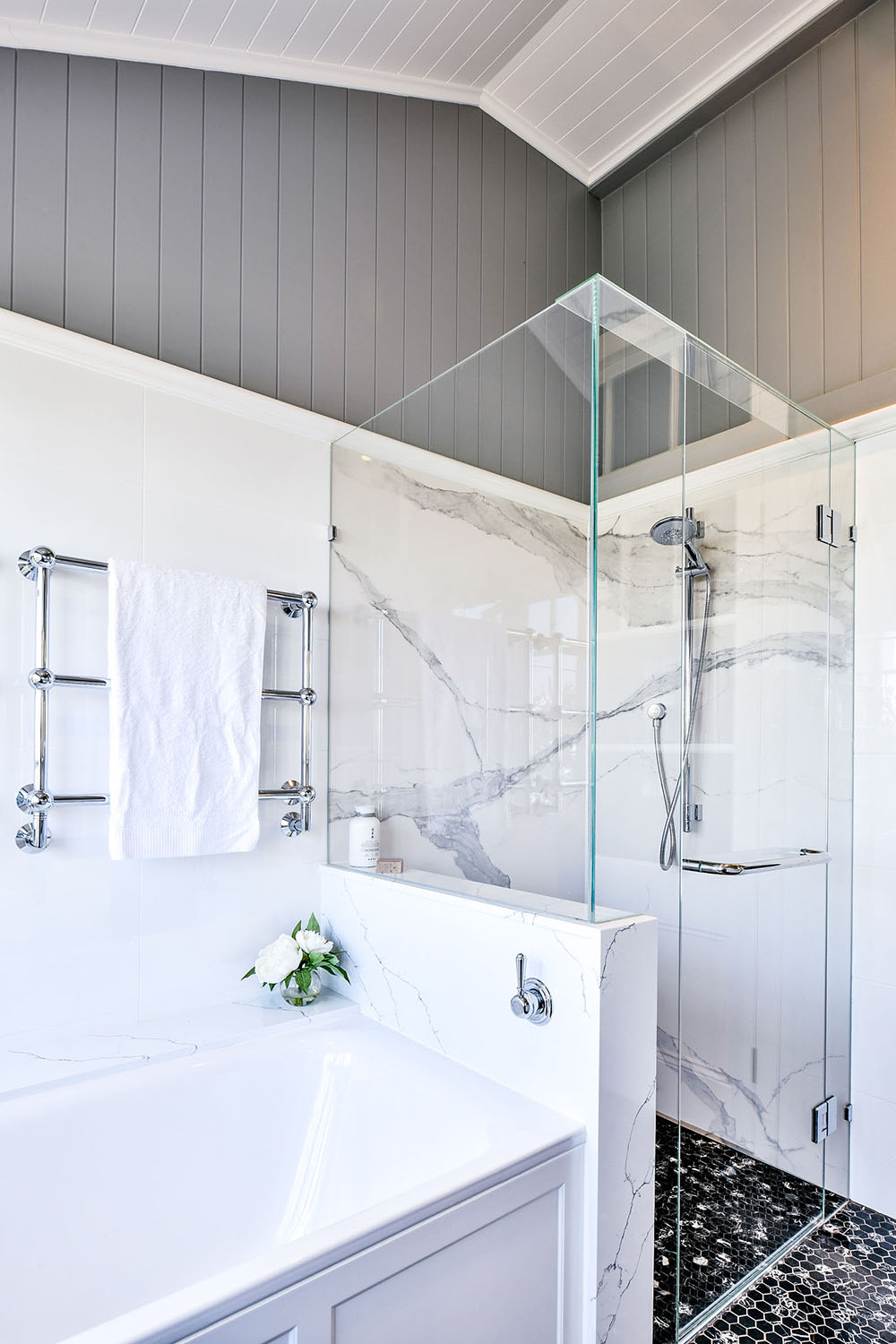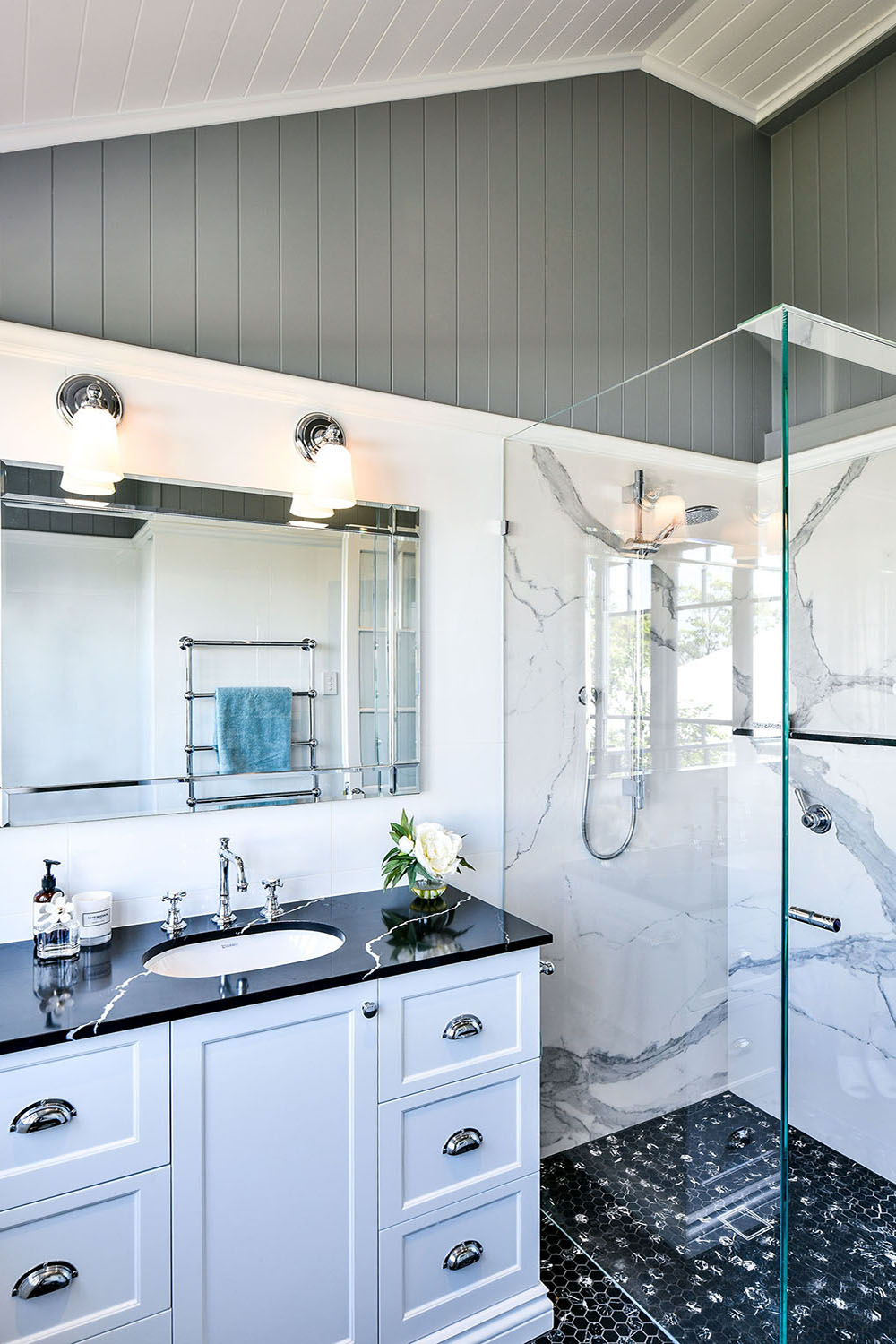 Bathroom 2
 – Modern Classic 
RYCON Constructions converted the built-in veranda area into a stunning new en suite, with a custom built-in wardrobe, for the second bedroom.  
The high ceilings paired with natural light together create the illusion of a spacious bathroom, even with large basin and shower features. To complete the dramatic, classic aesthetic, black and white wall tilings were used.  
White skirting edges the olive coloured high ceilings to tie the rooms together.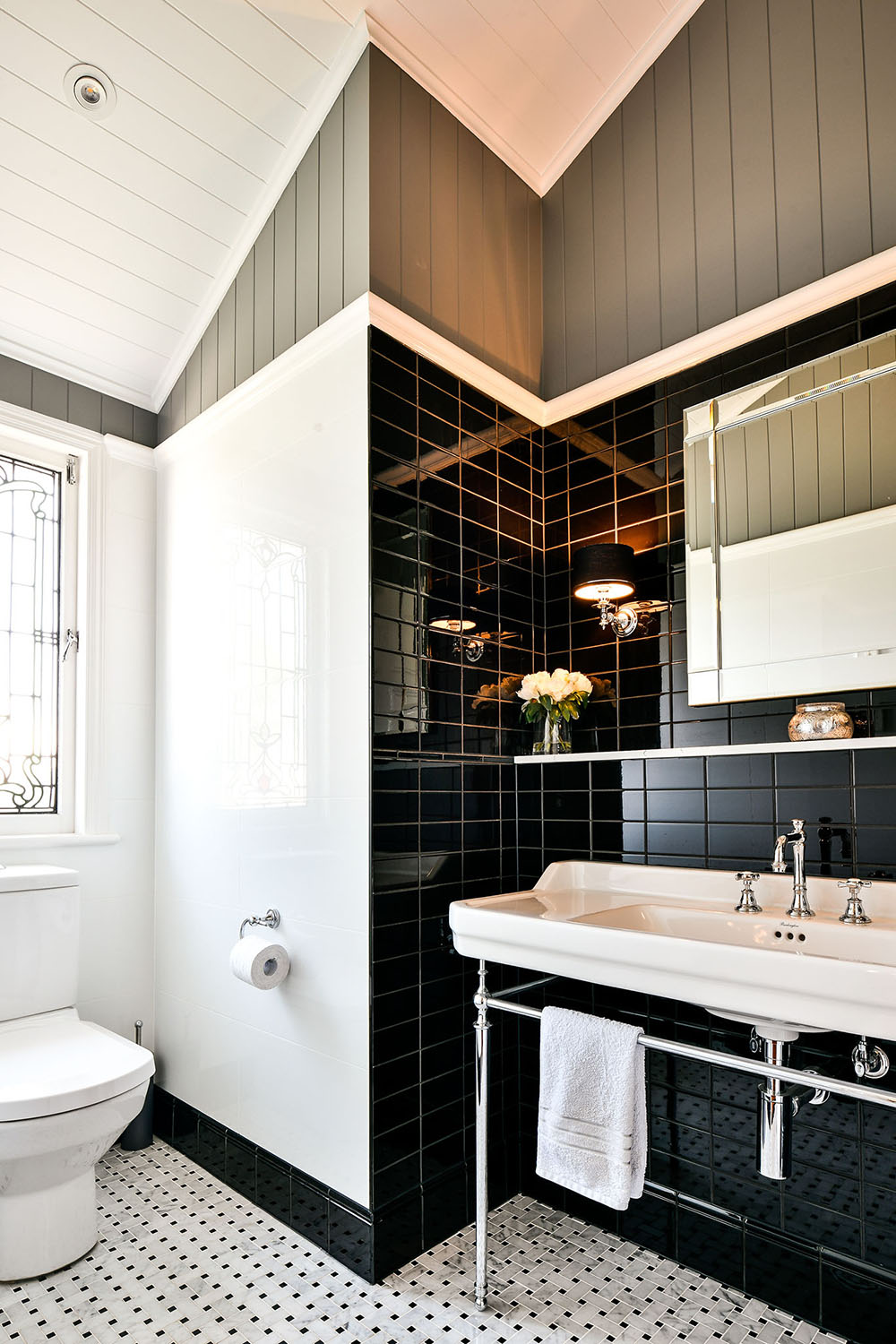 RYCON Constructions worked with i4designstyle, Elite Bathware & Tiles, and Finlayson Timber & Hardware on this project.     
Are you inspired with these bathroom renovation ideas? Whether you are after a small bathroom renovation, or complete home renovation, RYCON Constructions are trusted renovation builders in Brisbane. Contact us today for a complimentary discussion about your project.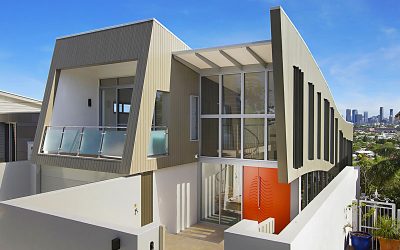 Building a luxury home is a major investment, and the builders you choose will determine the longevity, overall quality of your new abode and ensure a seamless professional process throughout the...
read more