With more than 10 years of landscaping expertise, RYCON Constructions understand the specificity and detailed planning required to create a truly exceptional outdoor area. 
Being a leading provider of custom-designed swimming pools, we have seen time and again how beautiful, original pools can transform an outdoor space. From luxurious infinity pools to relaxing plunge pools, we have this year's round up of the most trending landscape pools.
1. Infinity Pools
You may be familiar with the iconic infinity pools: those beautiful pools where the water seamlessly disappears over the edge of the pool. Perfect for watching breathtaking sunsets, the illusion of an edgeless pool creates a luxurious atmosphere unlike any other water feature. If you are lusting over the feeling of a heavenly retreat, the stunning infinity pool may be the perfect pool for you.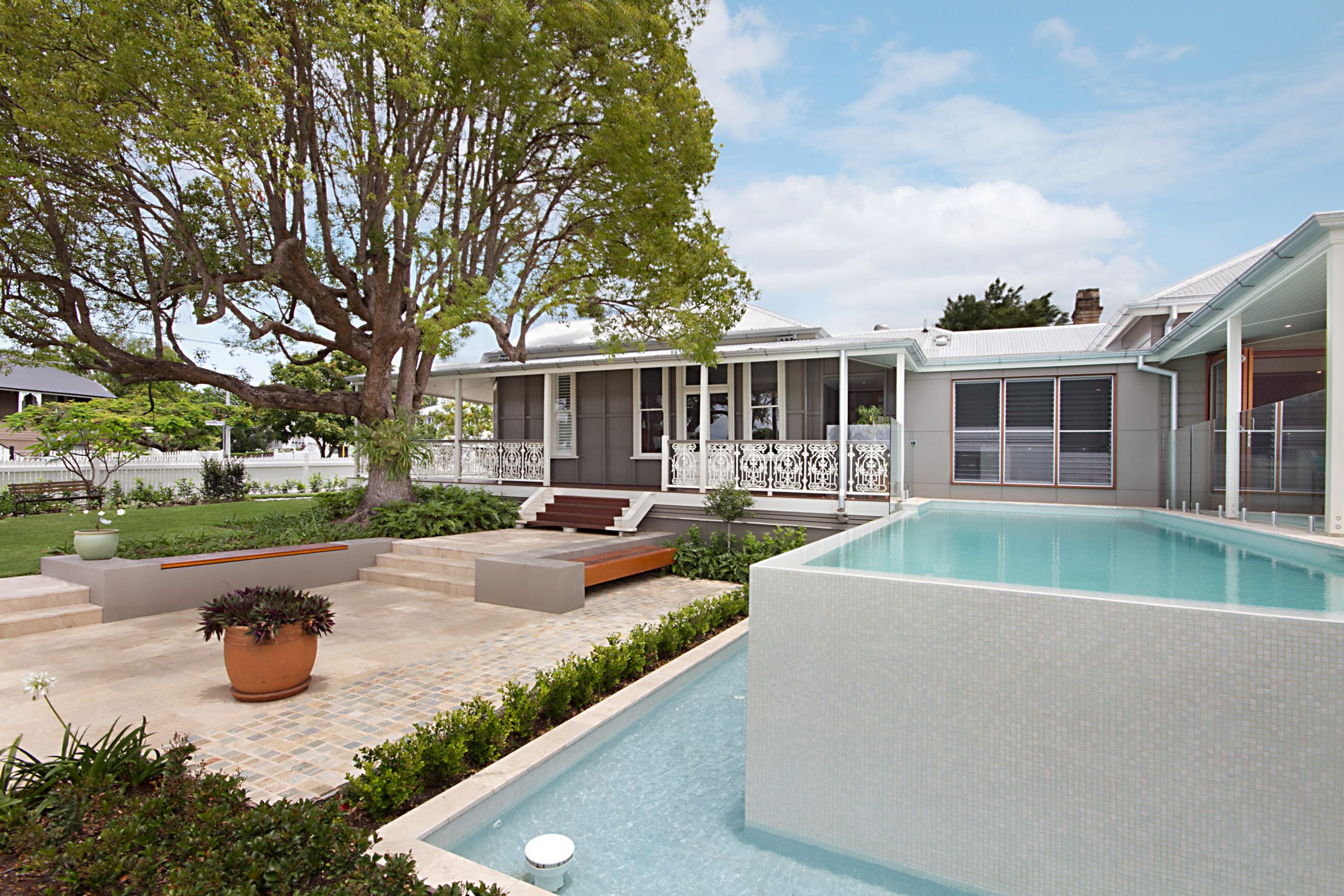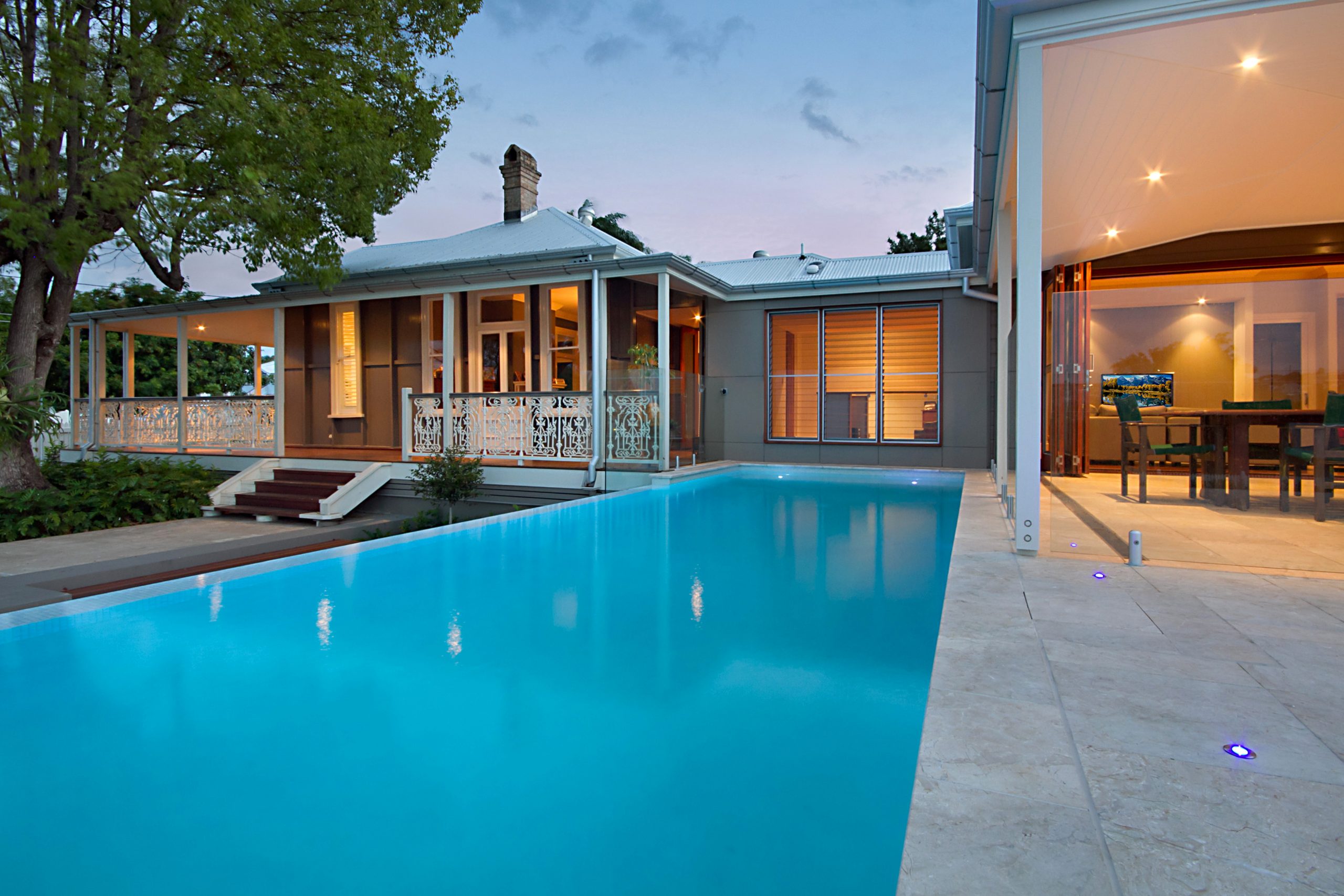 2. Plunge Pools
The plunge pool is the ideal crowd pleaser to sit back and relax after a long day, cool down from the hot Summer days or spend some quality family time lounging around. Available in a wide variety of styles, sizes and features a plunge pool is adaptable to suit your home, lifestyle and budget.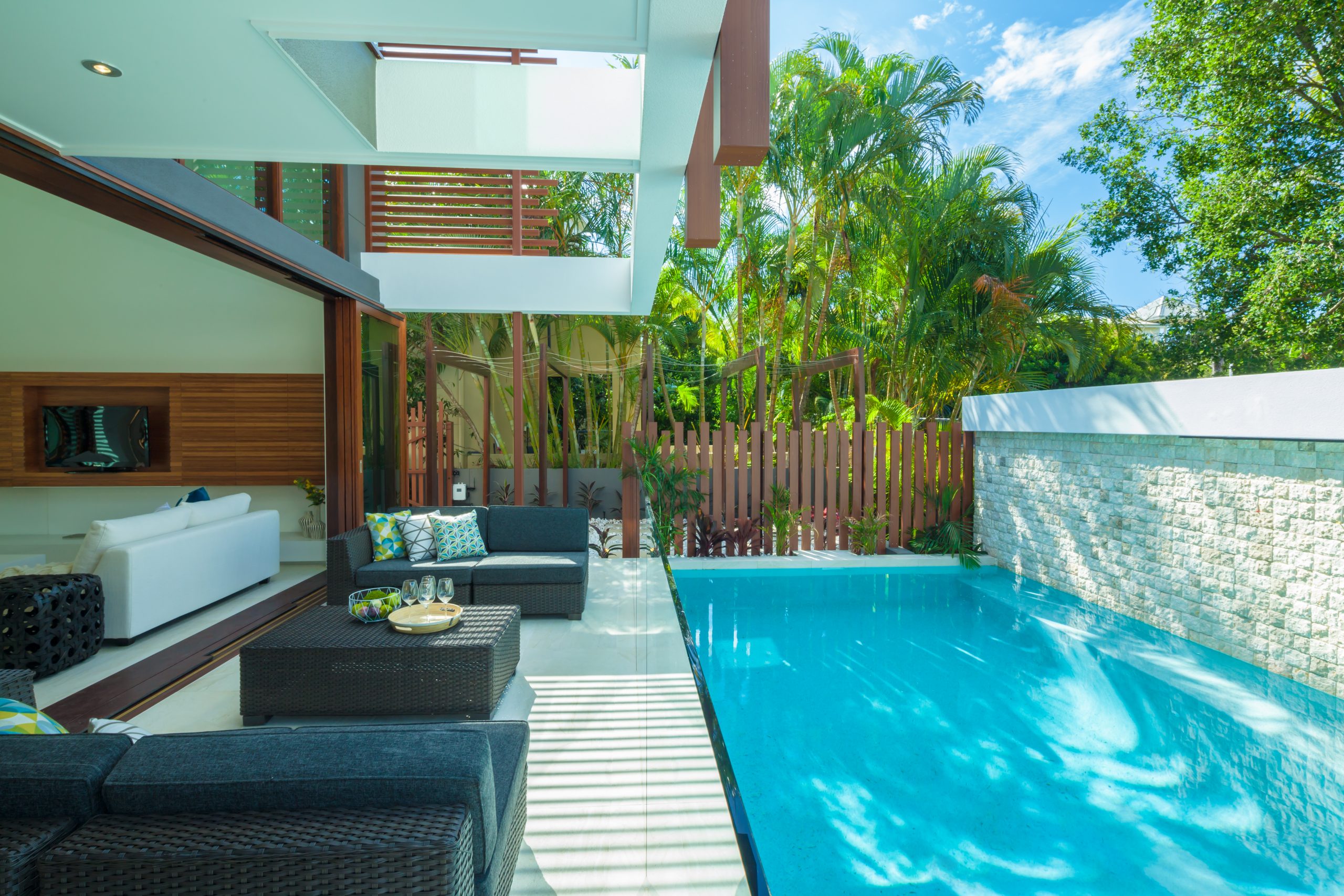 3. Centred Around a Spectacular View
At RYCON Constructions, we passionate about creating a space that you will not only love but will be drawn to after a long day. Never standardised or unoriginal, our designs are built specifically to integrate into your backyard and highlight the best features of your home. Our excellent industry connections with Queensland's finest architects ensures your luxury pool will match the personality of your home.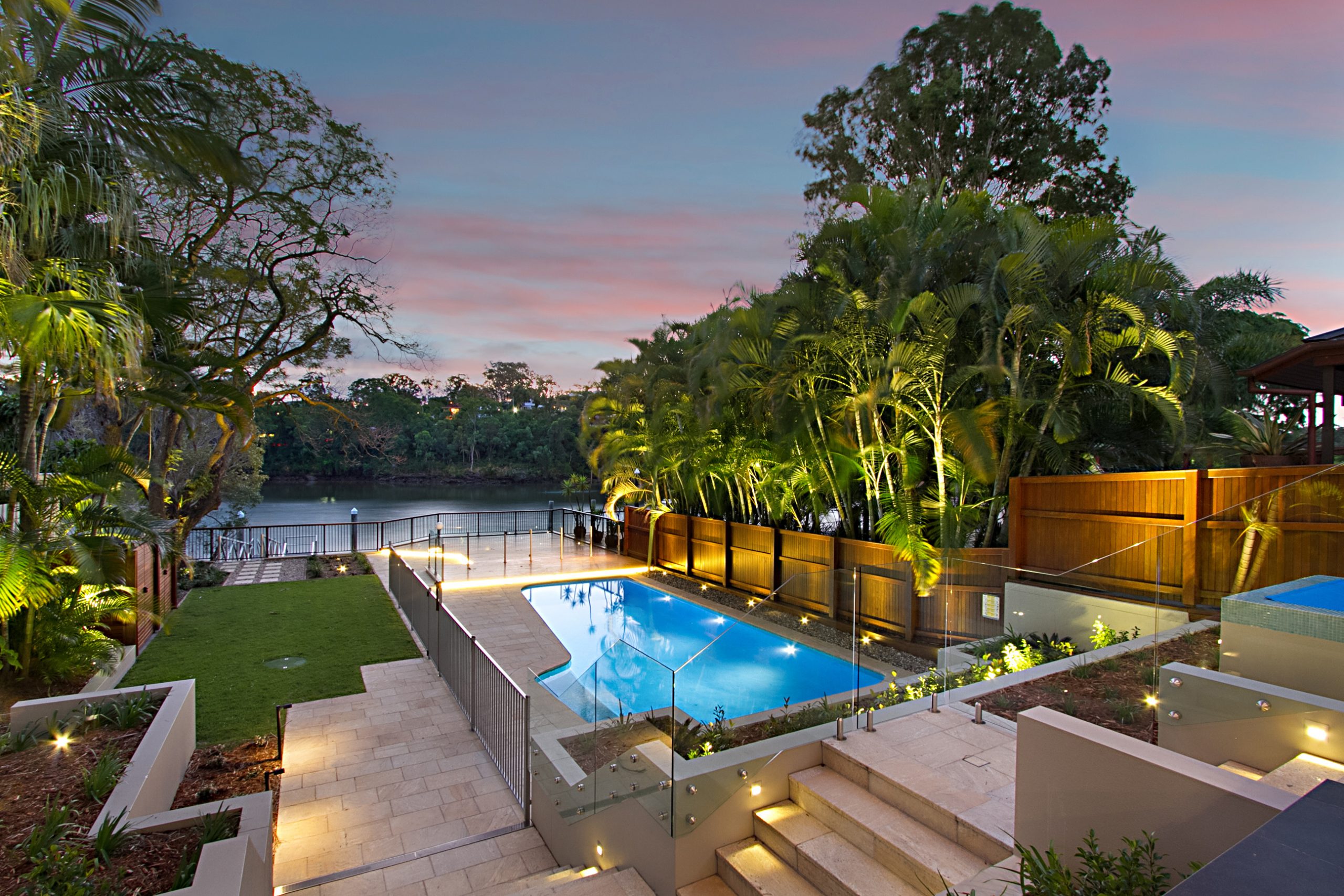 4. Custom Pools
Have you been struggling to find a pool design that meets your vision? Why not create a pool of your own? We are increasingly seeing custom pools growing in popularity in Brisbane homes. Whatever your vision, we can make it a reality in collaboration with our talented architects.
5. Or Make a Statement with a Water Feature
Love a tranquil outdoor setting? Surround yourself with the soothing sound of cascading water with a stunning water feature. This element creates an incredibly calm and relaxing environment, a perfect oasis for your home.
Are you considering freshening up your outdoor area with a stunning outdoor pool and unsure which style will best suit your home? Please feel free to contact us for an informal chat about how we can create the outdoor area of your dreams, simply click here and we'll be in touch.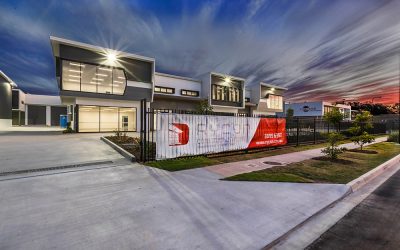 Project Location: Colmslie (Morningside) Completion Date: July 2020 RYCON Constructions were contracted to develop 11 high-end commercial spaces for Colmslie Business Park, a newly developed office...
read more