Here at RYCON Constructions we love staying up to date with the latest renovation and design trends. Given that the kitchen is often the focal point of the house, planning for a kitchen remodel is of great importance.
If you have been eager to build or renovate, and you're looking for some inspiration, here are our top 5 kitchen designs trending for 2019.
1. Embrace the bold
While purely white kitchens will always have a timelessly classic feel, we are slowly starting to see them declining in popularity with a growing desire for a more dramatic look and feel. Homeowners are opting for bolder kitchen designs with deep, rich colour schemes that project an elegant and luxurious feel to the room.
Feeling unsure about committing to a darker colour scheme? Another popular trend we have noticed is the move towards pops of colour to break up all white kitchens. With blues, greens, emerald and navy shades on the rise, adding some colour to your kitchen will offer vibrancy to your kitchen that other options are incapable of providing.
2. Connect to the Great Outdoors
In modern style homes, there is a much greater focus on open concept designs with clean and simple styles that take advantage of natural lighting. Opening your home to the great outdoors with direct entry points to your luscious outdoor area will create a fresh and airy atmosphere you are guaranteed to love.
For year-round natural lighting, we recommend installing completely glass windows and doors to your outdoor area.
3. Kitchen Islands – a focal point
Kitchen islands have quickly become the focal point of modern style homes, adding a sense of sophistication and practicality to the kitchen space. They are no longer considered an afterthought to simply help fill a space but are increasingly becoming the statement feature of the area. Simply no kitchen space is complete without a beautiful kitchen island!
Want to be extra savvy with your Kitchen Island?
Not only are kitchen islands becoming a central feature of modern homes, but they are additionally serving the multi-functional purpose of increased storage within the kitchen space. Taking advantage of the space under your kitchen island is a clever hack to make the most of the space available in your kitchen.
4. Rustic vibes with wood & stone
Many of our clients are seeking a connection with nature with greater use of raw materials such as wood and stone that add a rustic vibe to their kitchen area. Wooden counters and cabinetry effortlessly create a calming environment that is timeless and versatile. Perfectly paired with shades of black and grey, kitchen designs incorporating natural elements are a rising favourite for homeowners.
5. Pendant Lighting Is A Must
We are continually seeing luxury home designs incorporating drop pendant light fixtures into the kitchen area. These beautiful additions add some softness to the sharp edges of the cabinetry and establish a delicate touch to the feel of the room.
Looking to renovate your kitchen but don't know where to start? We recommend contacting us for an informal chat about how we can help to create the kitchen of your dreams, simply
 

click here

 

and we'll be in touch.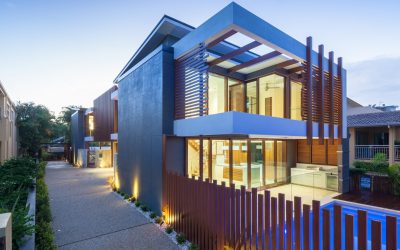 Building and designing your own home is one of the most exciting but equally daunting processes you will undertake in your lifetime. Without proper planning, building a new home can easily result in...
read more