Working from home is a continually growing trend that can make carving out a dedicated space for a home office or study nook increasingly important when building or renovating.
Some of us may be able to designate a spare room for this purpose, while others can create a functional study nook that is both comfortable and stylish.
We have put together a list of tips and design ideas for creating a productive workspace at home.
Home offices come in many different shapes and sizes. It can be in a separate room, a quiet corner, or even in your kitchen. The key to selecting the right place for your home office is to think about where and when you do your work.
If you're a busy parent, a kitchen desk area may be the ideal place for your central command post. However, if your job requires you to participate in online meetings, it would be better to choose a secluded part of your home where you can't be disturbed.
 When it comes to creating a home office, it can be well worth investing in built-in custom joinery. Built-in shelves are simple solutions that allow for the storage of books, files, and stationery. They also function as a simple display space.
Tip: A benchtop with one or two floating shelves above is a basic configuration for any study nook within the home. The benchtop acts as the workspace and the shelving as storage.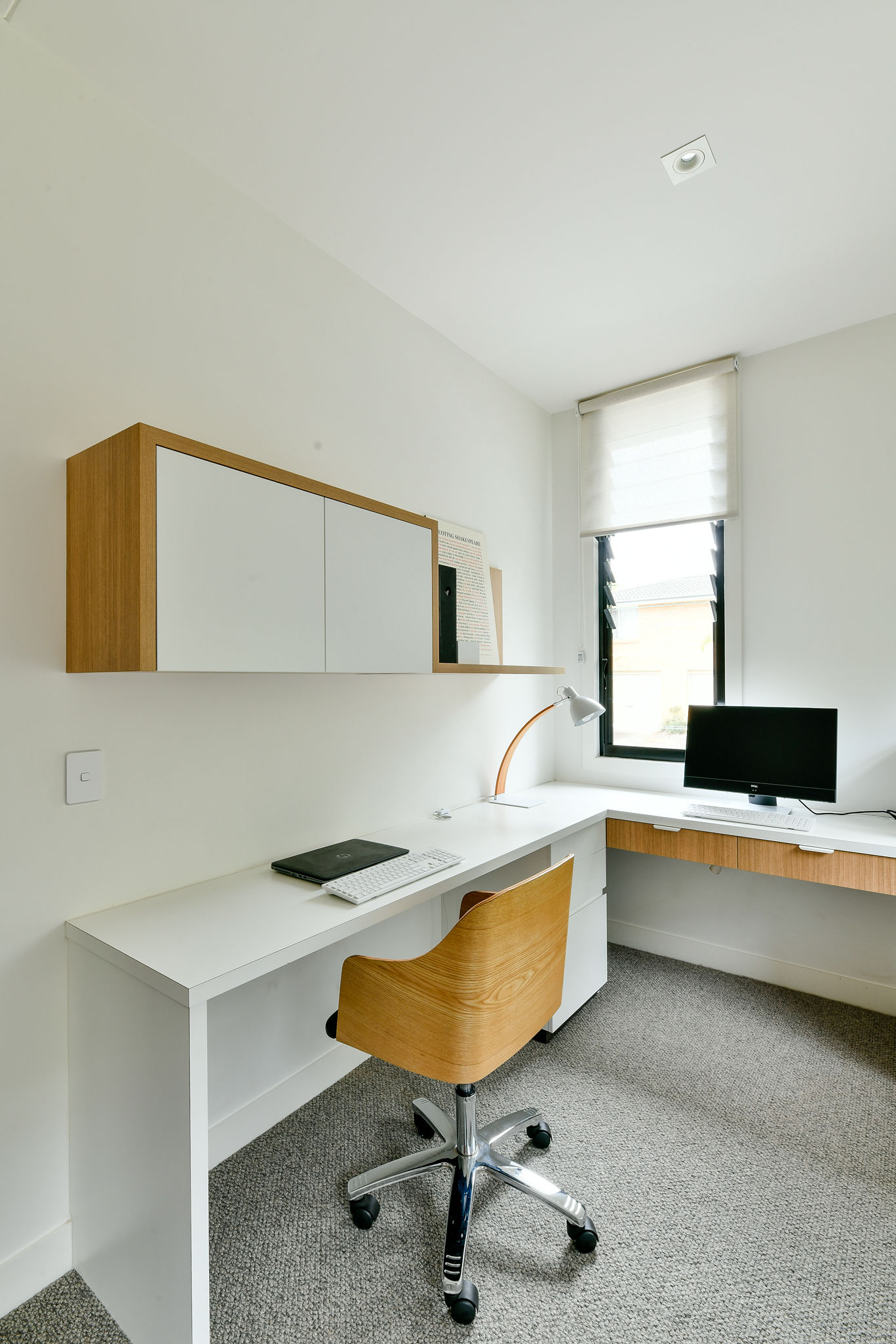 Natural lighting and a view
Good lighting is critical for any home office space. Choose a location with some natural light and a view if possible. Position your desk to face the windows or in a location where your computer screen will not be affected by the reflection of natural light.
It is also important to have good indoor lighting. A desk light will provide shadow-free task lighting and extra light in the evening. Add some high-watt daylight bulbs in your light fixtures to light up the entire space.
Tip: Add plants to your home office/study nook. Plants look beautiful and have also been shown to increase productivity, reduce stress, and eliminate air pollutants.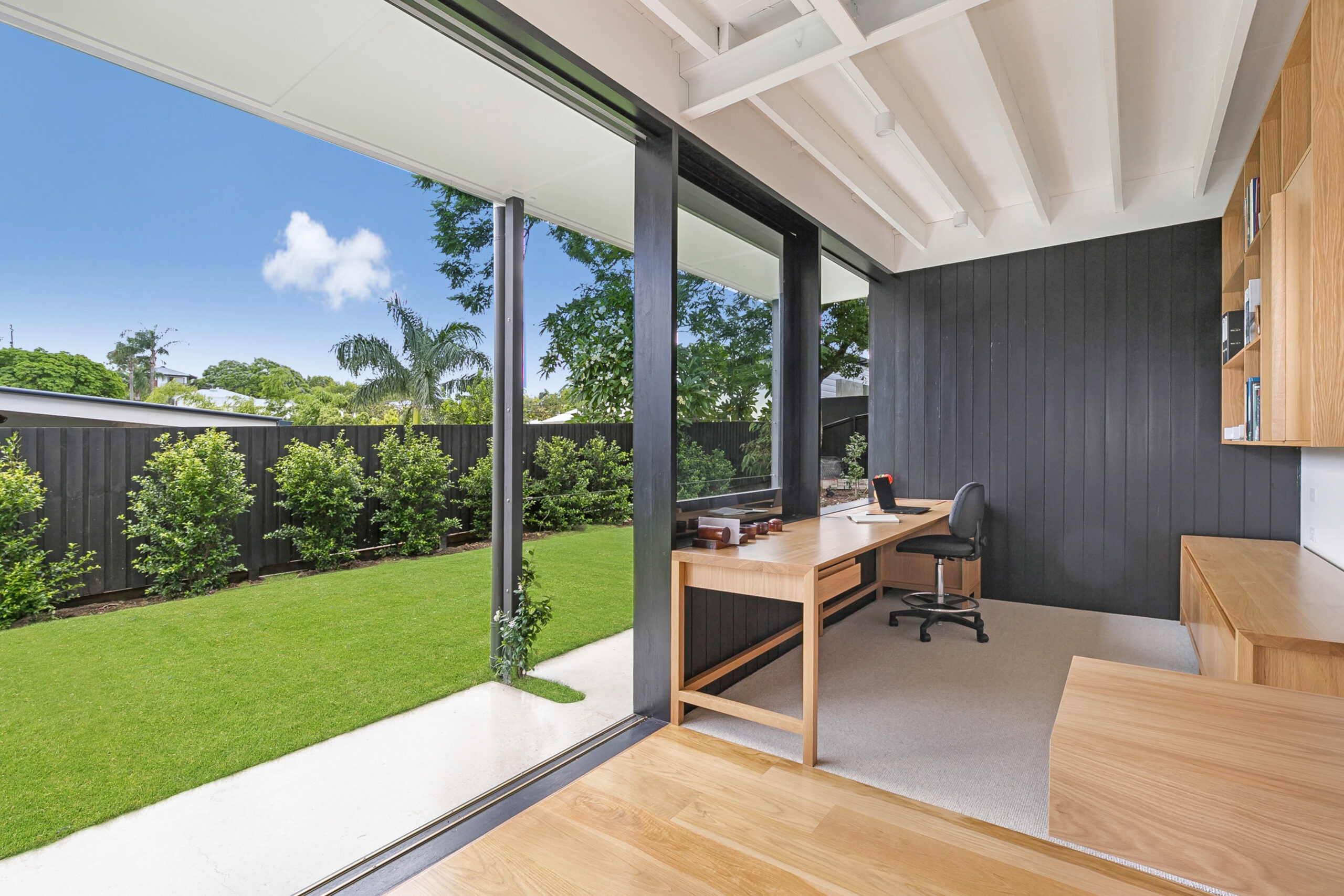 Desk space is always important. If you don't have the luxury of extra storage or shelving, you may find your desk getting cluttered very fast. We suggest choosing a narrower desk surface that stretches wide. This streamlines the visual impact of the desk without sacrificing surface area.
Tip: Nothing makes a home office look or feel more cluttered than wires hanging from your desk and running everywhere. Hide your desk cords and take control of your technology by investing in a wireless keyboard and mouse. You can also add grommets to your desk to lead any wires away from your desk.
Choosing the right desk and chair for your home office is essential. Select a desk that is wide enough for your computer and anything else necessary to do your work. You will likely be spending many hours sitting at your desk. Make sure you choose the right chair for you; it is essential to have a chair that can be adjusted to suit your support needs.
Tip: Consider an adjustable desk. This way, you can maintain good posture and also allow some time for standing while you continue to work or even attend an online meeting.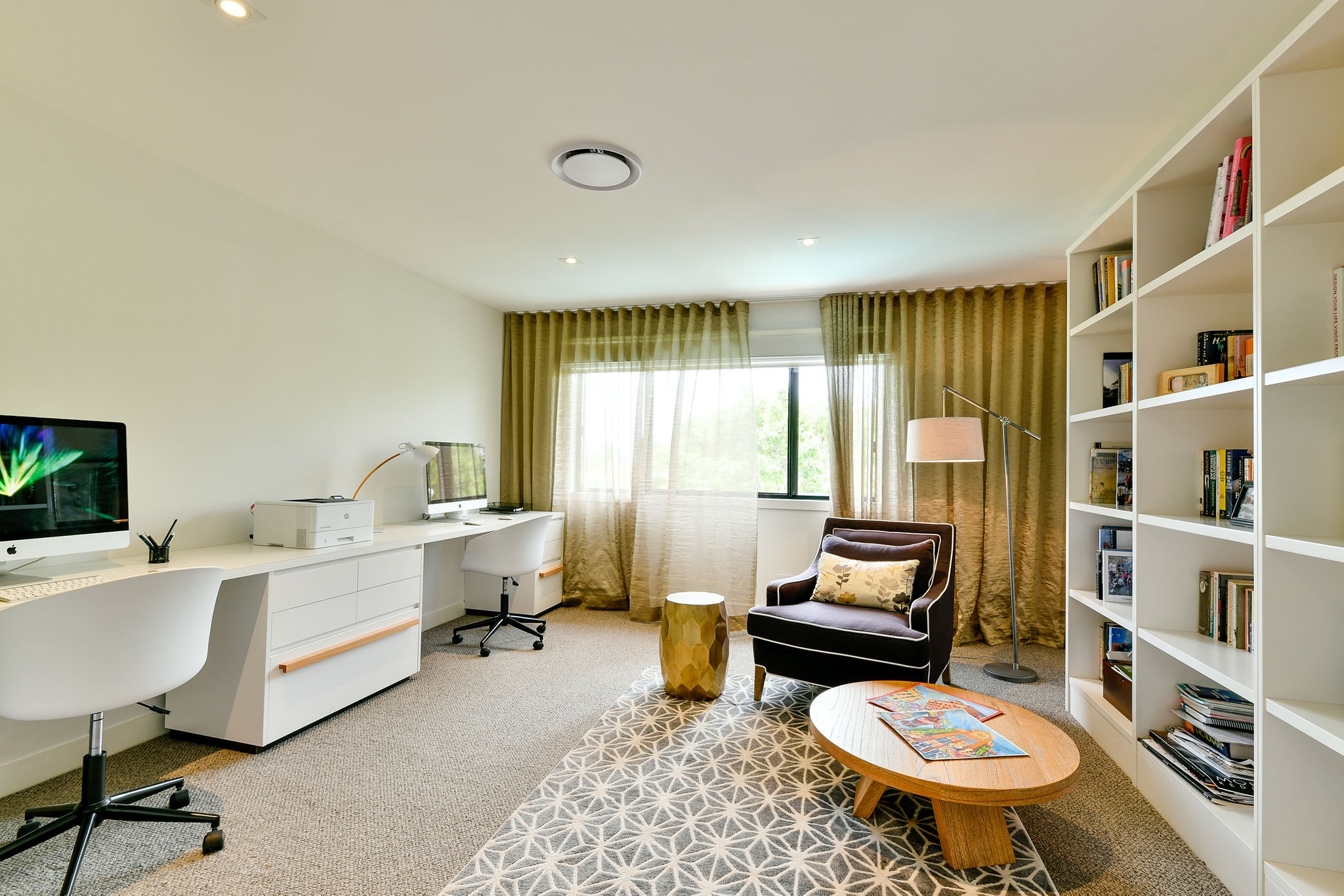 Accessorise and personalise
Don't sacrifice on style! The great part about working from home is that you can decide how you want your home office to look and feel. Match your home office with the design and style of your home. You will be far more productive stepping into a space that is uniquely your own.
Include your favourite artworks, colours that excite you and any other personal touches that will brighten up your day and, well, make you feel at home!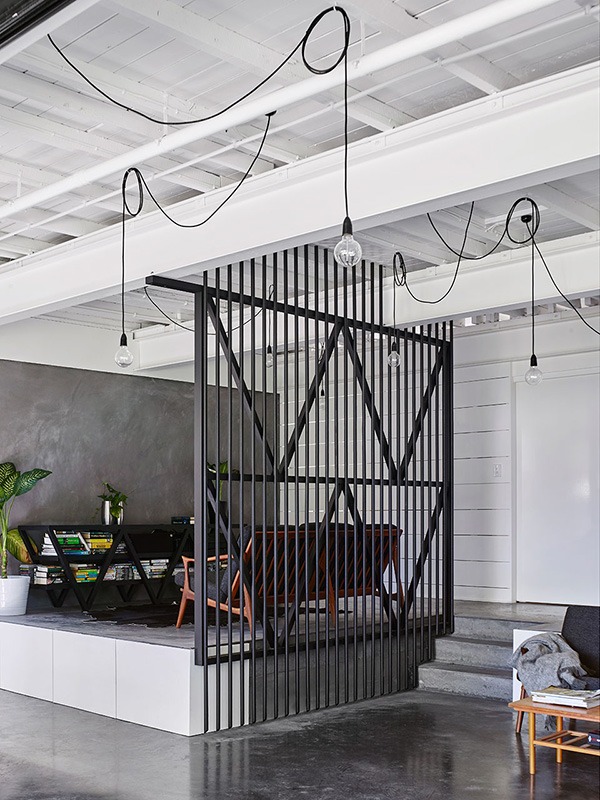 We can help you get started, no matter where you are in the planning process. Contact us on (07) 3899 6355 for a complimentary chat.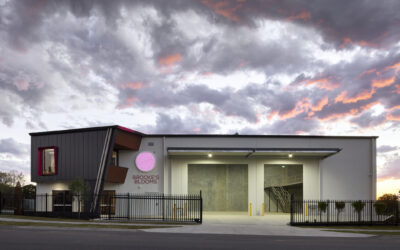 Welcome to your new home Brooke's Blooms!Brooke's Blooms provide garden design and horticultural services covering everything you need to create a one-of-a-kind landscaping paradise.Brooke and her...
read more